Sunset & Dinner Cruises Oahu
Live Availability Calendars
---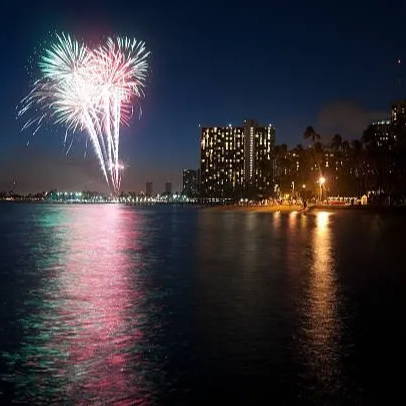 PRINCE KUHIO SUNSET FIREWORKS & DINNER CRUISE
There are few things more impressive than an ocean view sunset in Hawaii. Our Sunset & Fireworks Dinner Cruise takes you along the Waikiki shore all the way to Diamond Head
Duration 1.5 Hours

Adults Between 13 - 64 years of Age $125

Children Between 2 - 12 years of Age $100
Infants Under 2 years of Age Free

Seniors Over 65 years, Military and Kamaʻāina of Age $113

Economy Seating - All Ages Inside/Lower Deck Seating ONLY $95 
---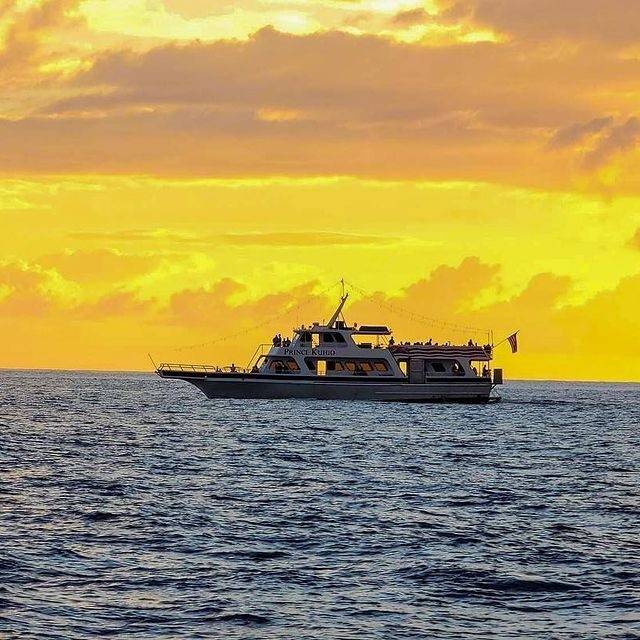 PRINCE KUHIO SUNSET & DINNER CRUISE
Enjoy a spectacular, freshly prepared dinner from the Prince Kuhio's own onboard chef and served by our exceptional staff. As darkness descends, watch the lights of the Honolulu sky come alive with stars.
Duration 2 Hours

Adults Between 13 - 64 years of Age $125

Children Between 2 - 12 years of Age $100
Infants Under 2 years of Age Free

Seniors Over 65 years of Age $113

Military Must Show Valid ID $113

Kamaʻāina Must Show Valid ID $113

Economy Seating - All Ages Inside/Lower Deck Seating ONLY $99
---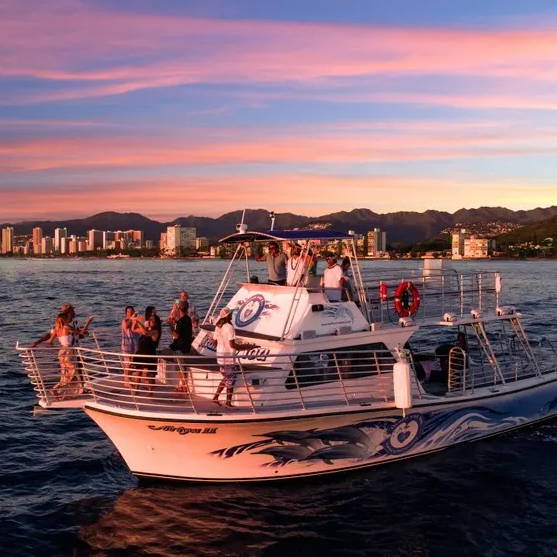 WAIKIKI SUNSET, MUSIC & BOOZE CRUISE
Enjoy an unforgettable party boat experience like no other! Take in the beauty of Diamond head and dance to contemporary music by a live DJ on a luxury powerboat! Step onboard to explore the boat's two deck, wraparound seating, and Titanic-style bow!
Duration 2 Hours

$21 OFF | Promo: PARTY21 (Fridays $99)

Featured Nights: Fridays (5:30pm ~ Fireworks!!!)

Winter Sunset Tours (October - March): Monday - Saturday
5:00 PM Arrive
5:30 PM Departure

Night Tours: Fridays & Saturdays
8:30 PM Arrive
9:00 PM Departure
---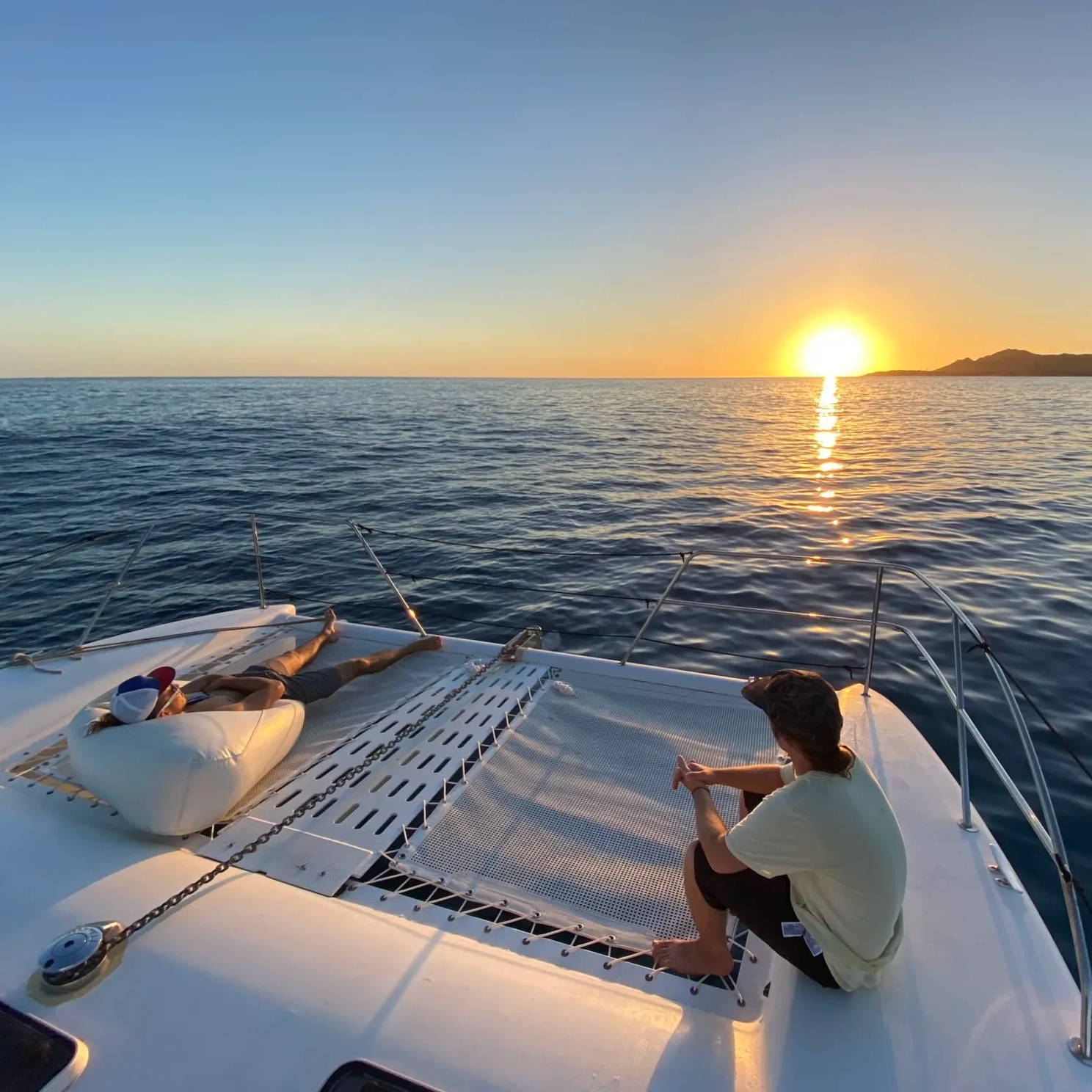 PRIVATE SUNSET CRUISE NEAR WAIKIKI
Discover the beautiful views of the ocean, local wildlife, the iconic east side of Oahu, and the sun dipping into the sea as you join me on a private catamaran cruise in Waikiki.
Private charter for up to 6 guests

$599 2 Hour Private Charter

$1,199 4 Hour Private Charter
---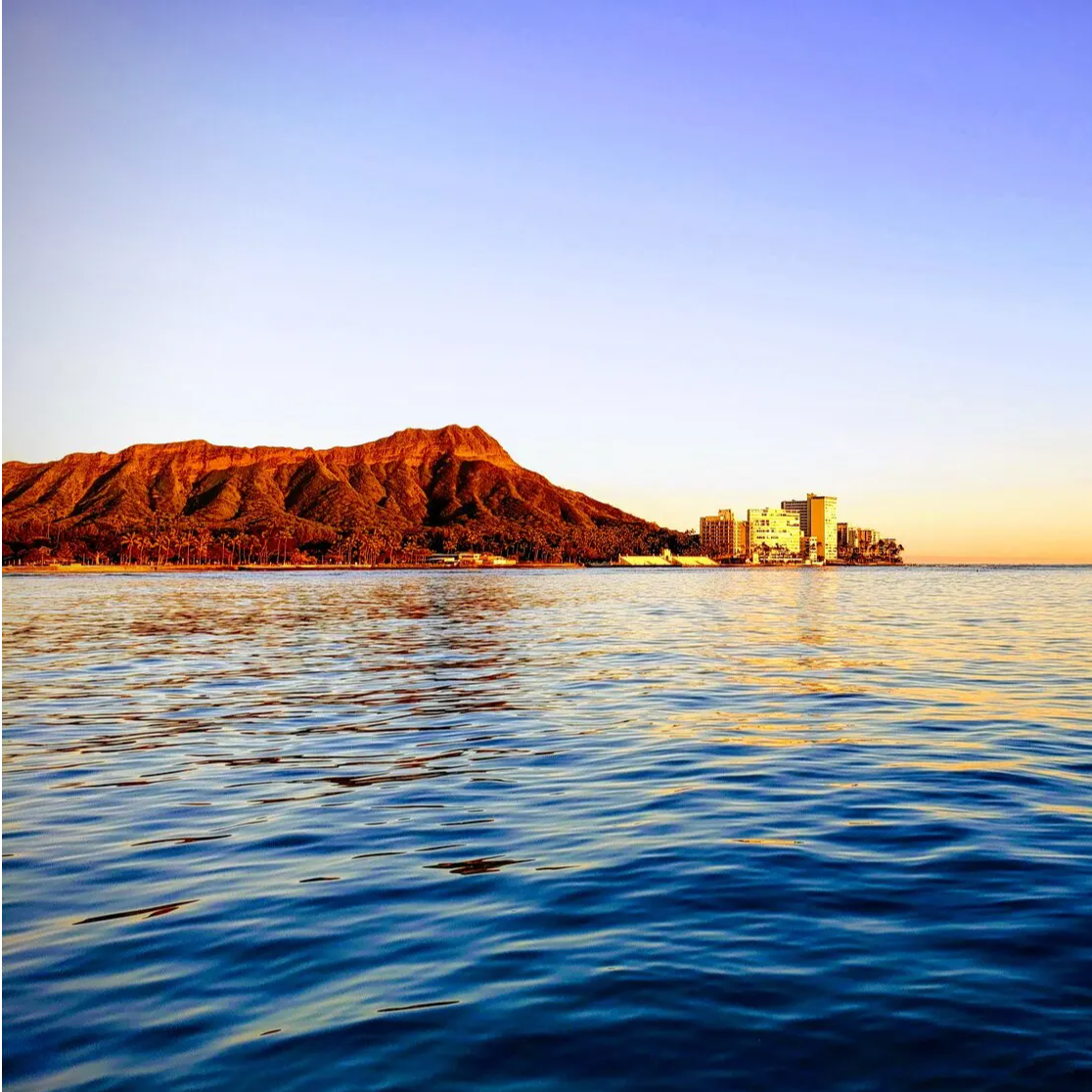 PRIVATE WAIKIKI SUNSET CRUISE & SWIM
Head out from Waikiki, catching the last rays of sunshine as we anchor near the beach. Enjoy a private spot to yourselves while you swim, drink a cold one, or just relax on the boat as the sun goes down.
Duration 2 Hours    

$675   Private Tour • up to 6 people
$925   Private Tour • up to 9 people
$1,225   Private Tour • up to 12 people
---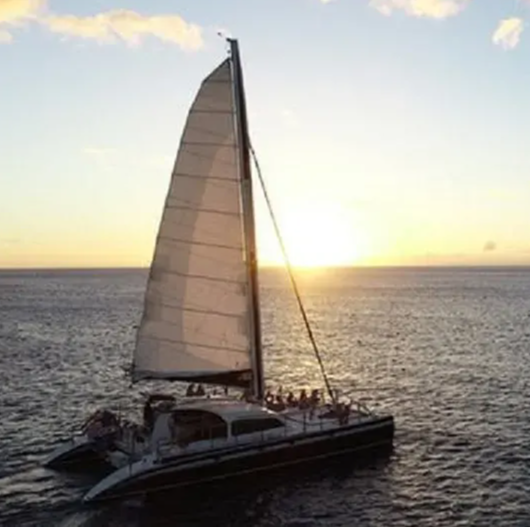 Set sail from Ko Olina Marina located on the beautiful Ko Olina Resort along leeward Oahu's picturesque coastline on a two-hour Sunset Catamaran Sail
Adult Ages 13+ - $119
Children 4-12 $99
Inants 3 and under $40
---
GLASS BOTTOM BOAT SUNSET CRUISE
15 to 20-minute drive from most resorts in Waikiki.
Come aboard the Haleiwa Queen and relax with your crew as the skies turn to orange, purple, and pink behind downtown Honolulu during our sunset tour.
Passengers 3 and older $60
Duration: 1.5 hours   Availability: Daily
---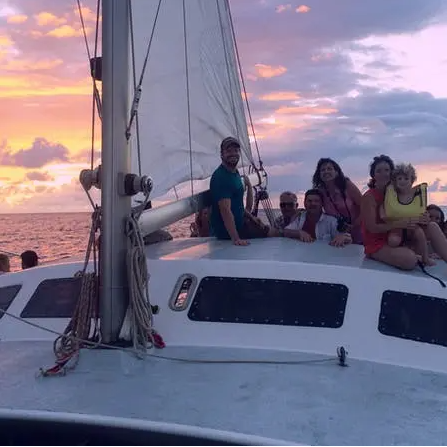 NORTH SHORE SUNSET CRUISE
North Shore sunsets are the best, and there is no better place to watch them than from the deck of the Ho'o Nanea. The sunset hours are a magical time.
Adult Age 13 and over $65
Child 0-12 years old $50
Private Charter Up to 19 people $1,050
---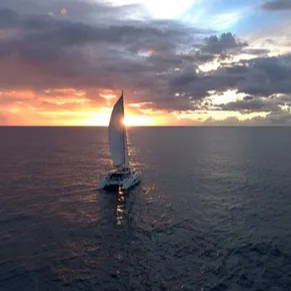 CAPTAIN'S
SUNSET & TASTING CRUISE
Our Captain and Crew will begin to prepare our Hawaiian style hors d'oeuvres. for the night. Eat, drink and be merry as you take in the five senses of Hawaii.
KO'OLINA
Ages 3 and older. Price is per person $225
Infants 0-2 years old $105
Make it Private
Same cruise, just your crew - up to 6 people $1,350
---
SUNSET SNORKEL & DINNER CRUISE
Our Sunset Snorkel Cruise is the only Sunset Dinner Cruise on the unspoiled Western Waianae Coast that also takes you snorkeling.
Duration: 3.5 hours
Adults 13+ $169
Children 3-12 $149
  Infants $65