Captain's Sunset & Tasting Cruise
---
---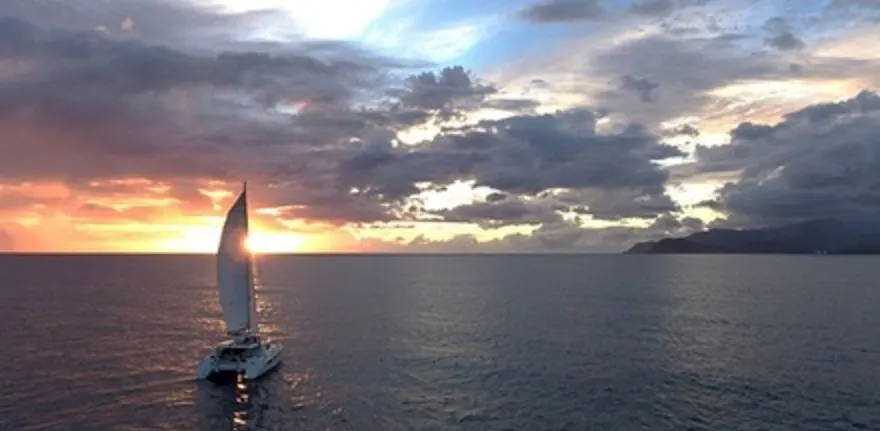 ---
The sunset hours are a magical time to be out on the water. With the winds calm, the sun turns golden and paints the sky in a palette of hues and colors that seem almost unreal. There is no way you cannot be taken by it. The clean ocean air, vast sky, and unbelievable sunset colors will connect you with nature and give you a feeling of relaxation and happiness that most people don't get to experience anymore. A sunset sail will help you calm your mind and let you breathe again. So come join us and reset your senses!
End your day by joining us on our signature sail in to the beautiful Hawaiian sunset. Upon departing the docks grab a drink as we hoist the sail and make way to the horizon, maybe even dropping a fishing line or two.
Just like our morning cruises, keep an eye on the water as ocean life can be found at anytime, anywhere. We may get a visit from Hawaiian Spinner Dolphin, Humpback Whales (Seasonally), Pilot Whales, Bottlenose Dolphin and even Flying Fish.
As you get comfortable, our Captain and Crew will begin to prepare and plate our Pupu tasting menu for the night. Yes, we call it Pupus – but these Hawaiian style hors d'oeuvres, loved by our Captain and Crew will absolutely excite your palate. Eat, drink, and be merry as you take in the five senses of Hawaii.
Finally, let your mind run free as you watch the sun dip into the horizon to end yet another day in Hawaii. Ready to join us?
DETAILS
Approximately 2 – 2.5 hours
Summer Depart 5:00p
Winter Depart 4:00p
Six Passenger Maximum
Opportunity to see dolphins, whales, flying fish & more
All drinks hosted
Tasting menu included
Tasting Menu Includes: Short Rib Steak, Seared Ahi Salad, Local Herbed Chicken, Spicy Tuna Tartare**
Private Charter or Semi Private Cruise?
To define each:
Private Charter: Our Private Charter options provide a chartered yacht for up to five passengers, with a Captain and Mate included. All Private Charters are at a set rate, no matter the passenger count (up to five). Private Charters allow guests more flexibility with the day's schedule and activities. Private Charters are most popular with couples and families and also includes our drink and menu services. Yacht rentals are not a service that we offer. Check out our videos below to learn more about the benefits of Private Yacht Chartering on Oahu or view our offered Private Charters.
Semi Private Cruise: Our Semi Private Cruise is a shared cruise for up to five passengers, with a Captain and Mate included. These Semi Private Cruises are provided at a "per person" rate, and allows guests to experience a charter type trip with other guests. Semi Private Cruises are less customizable than our Private Charters but still offer great activities guided by our Captain and Mate. These Semi Private Cruises do also include our drink and menu services. Check out our videos below to learn more about the benefits and differences of Private Chartering and Semi Private Cruises on Oahu or view our offered Semi Private Cruises.
Can you accommodate my dietary restrictions?
Absolutely! Please advise us of any dietary restrictions (i.e: Vegan, Vegetarian, Allergic to nuts, etc) at time of booking so we can be sure to accommodate this request.
What should I wear?
First and foremost, all our cruises are done bare foot aboard our vessel. There is no need for heels and boots as all footwear will be removed.
The Captain's Sunset + Tasting: Button downs and dresses are welcome to the boat, however keep in mind the possibility of windy conditions – so, anything comfortable and flexible. Whether Summer or Winter, the temperature cools quickly when the sun disappears; bring an extra cover up or sweater if you get cold.
Where are you located? Where's check-in?
We are proudly located at the Ko Olina Marina [92-100 Waipahe Pl. Kapolei, HI 96707]. Upon arrival at the Marina, our Captain and Crew will be meeting you and your group in the Ko Olina Marina Store.
More Information
We have taken generous measures to ensure health, safety, and a virus free environment for you, our crew, and any guest. Most precautions and safety measures were standard for our operation prior to the pandemic; however, now more than ever will we emphasize our detailed cleanliness and sanitation procedures.
How is the food prepared? All food is provided by caterer or is directly purchased through a grocer. Any food that is prepared aboard has been either pre-prepped in a certified facility, or has passed inspection at a certified grocer. Once aboard, our certified and trained staff will prep food for consumption using face masks and FDA approved gloves. All dishes and utensils are washed following Department of Health guidelines. Our on-board kitchen is certified by a Health Inspector Annually and carries the same requirements for any restaurant within the state.
We provide water on all cruises. You are also welcome to bring your own food and drinks (including adult beverages) on any of our cruises. We even have coolers with ice that you can use.
Expect to see local reef fish, turtles, eels, beautiful living reef formations, and the famous South Shore of Oahu. You get spectacular views of Waikiki, Diamond Head, and the cityscape of downtown Honolulu. Sharks, dolphins, and whales may also be seen depending on the season.
Passengers with mobility issues need to be able to take a step across from the dock to the boat in order to board, and then guests can then be immediately seated. Our crew can assist if needed — just make sure to arrive a little bit early! Once on board, there is plenty of space for all our guests. Walkers and collapsible wheelchairs can be brought on board. Motorized chairs or scooters are not allowed.
MANA Cruises and Charters has been mandated to participate in the City and County of Honolulu's Safe Access Oahu program starting September 13, 2021 with a planned end of November 12, 2021. The program is defined by the City as follows:
The "Safe Access O'ahu" program requires all employees, contractors, and volunteers of businesses, such as restaurants, bars, gyms, movie theaters, museums, arcades and other similar establishments, to show proof of full vaccination against COVID-19 or a negative COVID-19 test result each week in order to operate. In addition, customers must show proof of full vaccination or a negative COVID-19 test result taken within the previous 48 hours in order to enter the establishment. Children under 12 years old are exempt.
Are the crew vaccinated or tested? Yes, our crew will be mandated to follow the requirements of providing proof of COVID vaccination or a negative COVID test within seven days of scheduled work. If any of our crew cannot meet these requirements, they will not be aboard any vessels.
What forms of proof are accepted? We will be accepting all COVID vaccination cards and test results in original, copied, or digital form.  
Our most common COVID-19 related questions and answers:
Do the crew wear masks? Our crew have been provided custom neck and face masks that can cover nearly the entire face. These masks are often used to protect crew from the sun as well as air-borne particles. These masks are required to be worn by our crew, and must cover their mouth and nostrils during any food prep, drink prep, and anytime they may be within 6 feet of any guest.
Do I need to wear a mask? In following with CDC and State of Hawaii recommendations, we recommend you wear masks anytime you may be within 6 feet of others and if you enter any enclosed space. However, for most parts of the vessel area, you are not required to be masked.
How do you clean the boat? Since inception, we at MANA Cruises and Charters have always washed and cleaned the entire vessel before every trip. The general exterior surfaces are washed with water and hand dried with chamois. Exterior railings and handrails are wiped with Lysol disinfectant, while the interior trim and common area are sanitized with Lysol disinfectant. The boat is completely dried and aired in the sun before being boarded by new crew or guests.
Any per passenger bookings for the Holo Holo Morning Cruise or Captain's Sunset + Tasting must cancel reservations no later than 48 hours before the scheduled departure. No refunds will be given to these bookings canceled within 48 hours of the scheduled departure.
Charter and Private Boat bookings must cancel reservations no later than 5 days before the scheduled departure. No refunds will be given to these bookings canceled within 5 days of the scheduled departure.
COMPANY
A cruise or charter can be cancelled at the captain's discretion any time before the scheduled departure. A full refund will be provided to all paying guests when a cruise or charter is cancelled by Mana Cruises LLC.
Though we do our very best to avoid these situations, poor weather, safety concerns, and unforeseen mechanical problems can arise at anytime.
---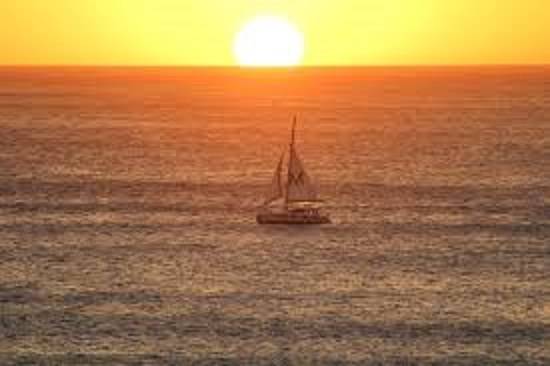 ---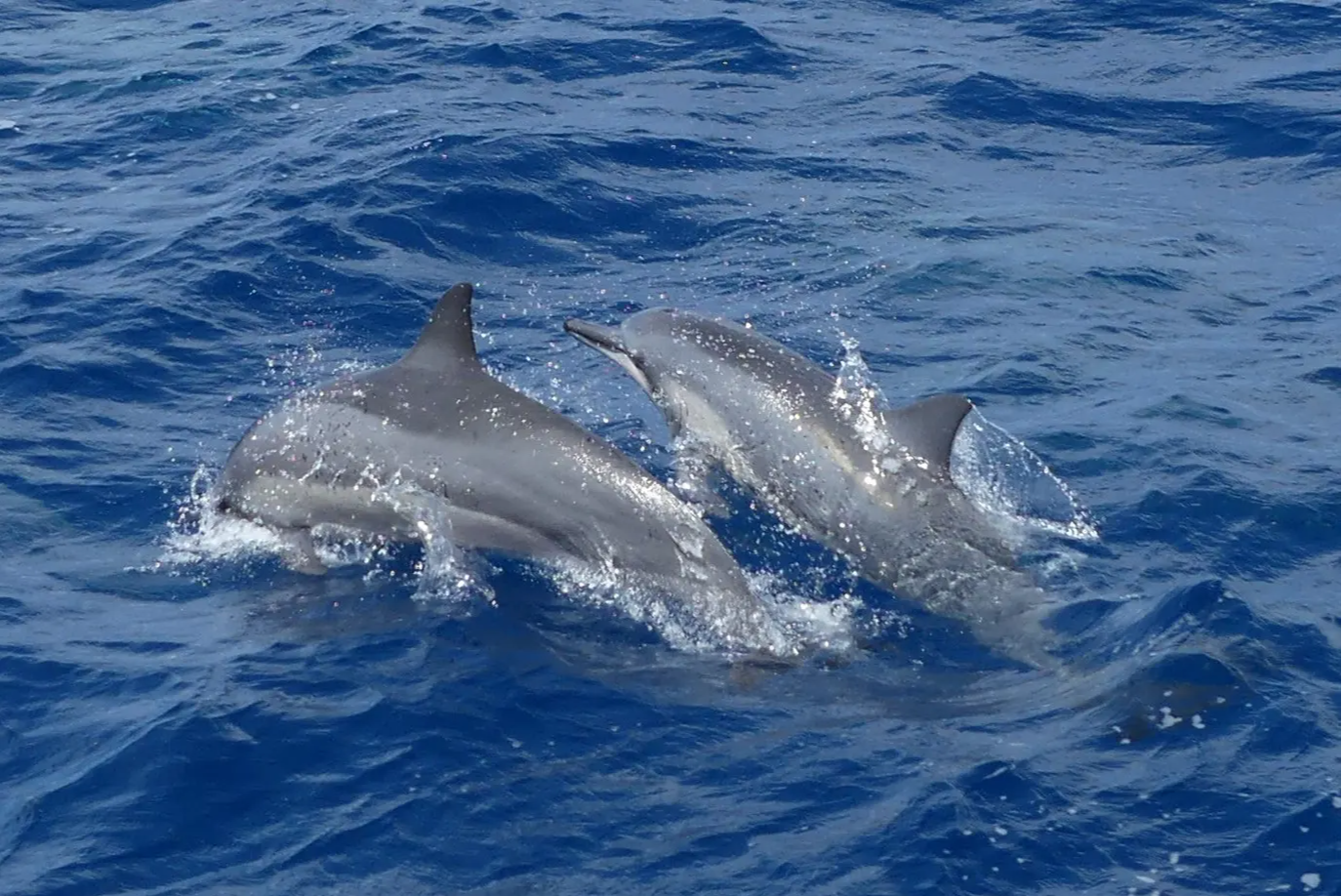 ---
Sunset Sail - SO many whales!
We had a wonderful time, and were so lucky to see whales so much of the time just playing around our boat. The meeting place on the emailed map was 100% accurate and we left right on time at 5pm. Crew was friendly and making jokes. There was a cooler with soft drinks.
This was a very safe trip for families, we have a 7 and a 9 year old and the highlight of the trip wasn't the whales 10 feet away from the boat, but the lovely crew member woman (didn't get her name) and she played so many games with them, they thought it was the BEST time ever, giggling and laughing for over an hour. :)
As for the whales, we first saw them in the distance about 30 min in. Saw their tales out of the water and thought it was cool. Had no idea what we were in for. About an hour in, we were close to two maybe more and saw them breaching, blowholes and waving tails. The Captain expertly navigated the catamaran right over the area we saw them and they came up many times only yards from our boat. Just awesome to see them and hear them up so close. The epic photos and videos didn't hurt either.
Oh and I want to mention the sunset - it was gorgeous and a perfect sight on our way back to the marina. Our family and the rest of the passengers had an incredible time, I wouldn't hesitate to recommend this place!
Opportunity to see dolphins, whales, flying fish & more
All drinks hosted
Tasting menu included
Tasting Menu Includes: Short Rib Steak, Seared Ahi Salad, Local Herbed Chicken, Spicy Tuna Tartare*
---
Great time and experience! 3 Adults, 2 children age 7 and 1 1/2. We all had a great time and loved 'talking story' with the captain and steward! Definitely recommend!
---