Two Shallow Reef Dives
---
---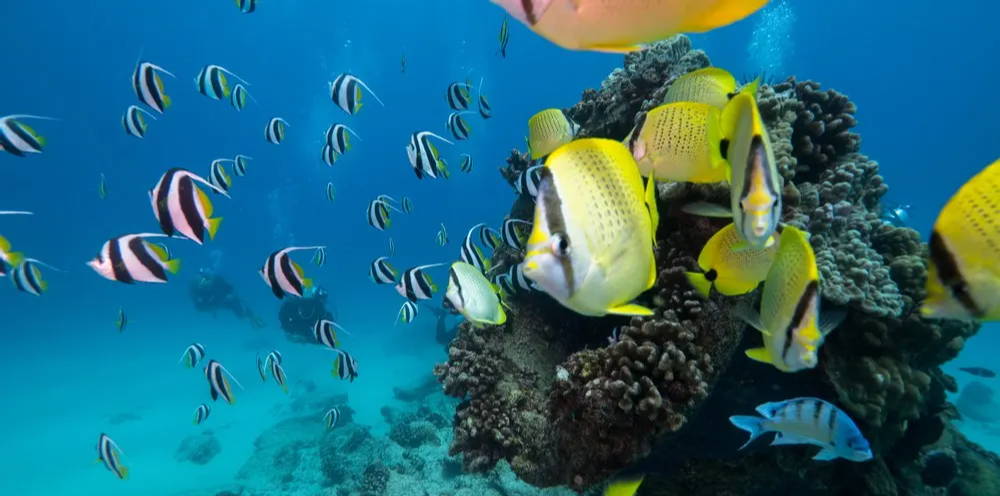 ---
Experience Hawaii's unique seascape by diving amazing sea life during one of our daily 10:30 AM charters. This dive is perfect for experienced divers who want a leisurely guided tour or for first time divers with no prior experience who to explore two of Hawaii's beautiful reefs.
Cruise through blue waters on your guided tour of one of Honolulu's favorite reef sites. Enjoy a relaxing surface interval and then get back in the water for another dive along a beautiful reef full of life to cap the day with the best diving experience on Oahu.
Your PADI Certified guide or instructor will lead you around the reef to see sharks, turtles, eels, rays, octopus, starfish, crabs, Hawaiian endemic fish, dolphins, and more!
Board Dive Oahu's boat and ride in comfort and style. Dive Oahu's boat is fully equipped with both a sun deck and shaded deck, plenty of space to move around, and a restroom on board.
Enjoy sights such as:
• Turtle cleaning stations
• Eels waiting in ambush
• Sleeping reef sharks
• Tons of fish found only in the Hawaiian Islands
This dive includes:
• In-Water Guide
• All premium gear needed
• Hotel pick-up/drop-off
• Light snack with refreshments
Want photos or videos of your snorkel experience? Rent a GoPro for $40* or hire a photographer for $95!
NOT Included:
• Gratuity for crew
• Reef Safe Sunscreen
• Sunglasses
• Swimwear
• Towel
*PADI standards do not allow introductory divers to use any form of camera equipment including hands free cameras like 'GoPros' while diving, as your safety is the primary concern.
RIDE ALONG
Have family or friends that just want to ride along? Bring them!
About
Our scheduled charters go out of Kewalo Basin and include the following complementary services:
Free Snacks and Refreshments
Free Premier Gear Rental
We provide water on all cruises. You are also welcome to bring your own food and drinks (including adult beverages) on any of our cruises. We even have coolers with ice that you can use.
Expect to see local reef fish, turtles, eels, beautiful living reef formations, and the famous South Shore of Oahu. You get spectacular views of Waikiki, Diamond Head, and the cityscape of downtown Honolulu. Sharks, dolphins, and whales may also be seen depending on the season.
Passengers with mobility issues need to be able to take a step across from the dock to the boat in order to board, and then guests can then be immediately seated. Our crew can assist if needed — just make sure to arrive a little bit early! Once on board, there is plenty of space for all our guests. Walkers and collapsible wheelchairs can be brought on board. Motorized chairs or scooters are not allowed.
---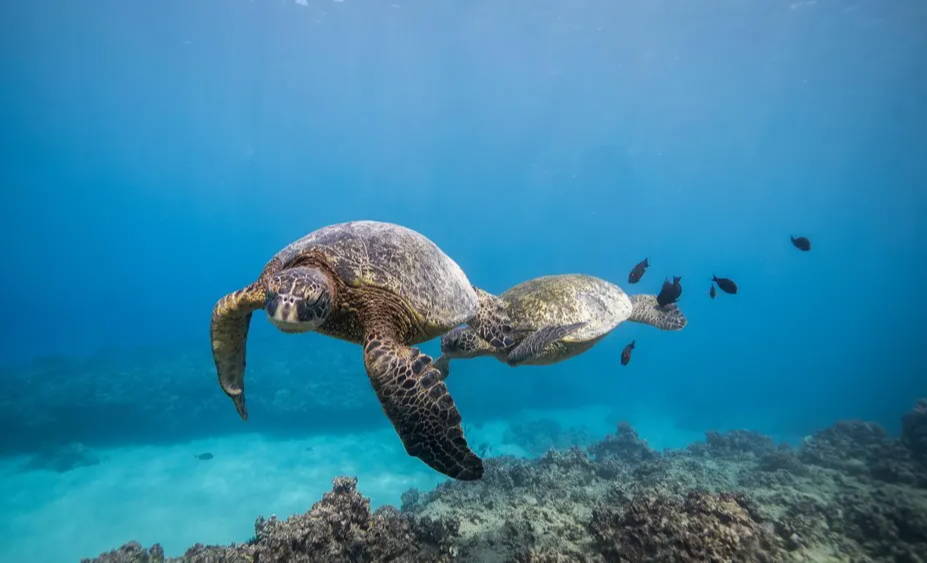 ---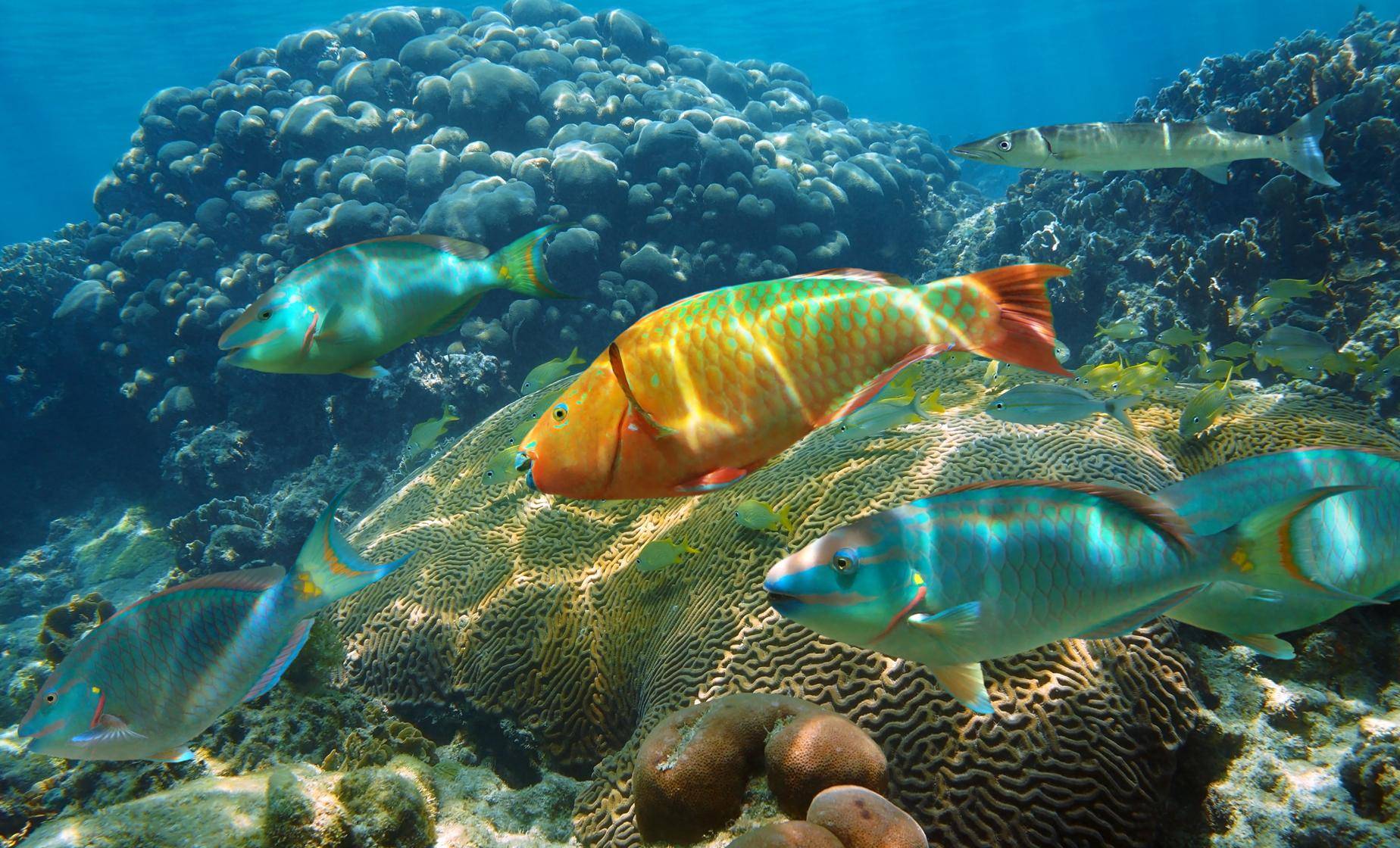 ---
I have been on a bunch of dive boats, and this is one of my favorite! Great captain and amazing friendly and knowledgeable crew! Highly recommended for First timer or expert. I will be going back with them on other dives around the island in near future. Mahalo
---
I went on the two

shallow

dive tour as a certified diver and it was great. The second site was a lot better than the first though, with a good natural reef and a lot of marine life (it's just that the first site was less abundant in coral/marine life). However, the boat was perfect and well equipped, the crew had already set up our gear which meant we could just relax and then go straight to diving. We were only 4 certified divers out of all the boat (maybe around 20 people total?) so we were the first ones in and last ones out, with nice long and chill dives. Perfect for vacation! My only complaint would be that we left pretty late because of one guest who missed their transport but that's none of the company's fault and we still got 2 long dives. Definitely recommend!
---