Oahu Sunset Photography Tour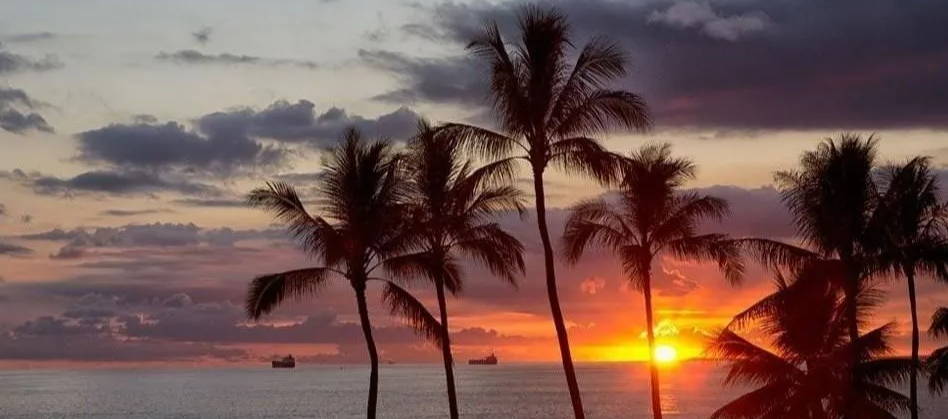 Every Sunset delivers the promise of a new dawn
Sunset Tours start in the early afternoon before the magic light appears. We pick you up five hours before sunset to take you on an enchanted visual road trip around half of the island. We have carefully picked several locations where you create stunning images of coastal vistas, tropical lush valleys, dramatic waterfalls, ancient ruins, and white beaches. When the magic light arrives we have three different locations we go depending on the weather and light. Sometimes we are on top of a mountain overlooking Diamond Head and the Pacific coastline other times we find ourselves close to the ocean near the beach with silhouetted palms for the classic Hawaii shot.
During the summer months ( June, July & beginning of August ) we stay to photograph the fireworks on Friday nights. Then we drive you back to Waikiki in time for dinner.
We are local photographers and naturalists who love photography and sharing the hidden places no one else will take you to. As experienced photography teachers and guides we assist you with pro photo tips whether you are using a mobile phone, pocket camera or DSLR. Experienced photographers will appreciate all of our unique locations and those who are new to photography will like the simple non-technical hands on approach to learning to take photos. We are committed to you capturing stunning images.
The Sunset Photo Tour offers a variety of locations and lighting situations – perfect for landscapes. You'll have photographed unique places that only locals know about on Oahu.
There is no other tour on the island like this one. The Sunset Photo Tour is a great way to say goodbye to another beautiful day in Hawaii.
All the Tour photos displayed were taken while on the Sunset Tour. However please keep in mind that we do change our locations to accommodate the season and the weather. We get you to the best spots possible for that particular day. We do get rain from time to time…usually it's a sprinkle and then it's gone but if we know that it will be raining the entire time…we will cancel the tour. We are committed to you capturing incredible photographs.
During the summer months ( June, July & beginning of August ) we photograph the fireworks on Friday nights

What People Say About Us
"Best Tour on the Island"
It doesn't matter what kind of camera you have, or even smartphone, you will love this tour! Marie is extremely knowledgeable about both the island, different camera types, and photography. We stopped at several places that most normal sight-seeing tours wouldn't even think of. It's very personal and Marie takes the time with everyone individually to teach them new ways to capture the perfect picture! Our sunset tour was a little over five hours long so you definitely get your moneys worth! I had both my Nikon camera and my Samsung phone and learned so much from her on how to take absolutely amazing pictures with both!
-Ashley, United States
"Simply the Best"
This was more than your 'normal' tour to see the highlights of Oahu! We learned so much more about Oahu's history, customs and hidden places than any tourist guides offered. Marie's knowledgeable and pleasant presentations of the many sights had us spellbound. Being a professional photographer she taught us how to take beautiful photos with all the different cameras everybody brought along, most amazing to me was to learn how to use my iPhone for the best shots I have ever taken, it was truly amazing. We were a small group of 4 people, the entire tour was a pleasant, comfortable and extremely informative tour, I can highly recommend this, especially to anyone who doesn't enjoy crowded and impersonal tour buses!
– Grace, United States
Our photo tours are limited to 7 adults. Children aged 10 years and older.
All of our tours involve light walking. No hiking. However our vans are not wheelchair accessible. If you are unable to get in and out of a van, have a wheelchair or scooter please contact us about a private tour.
Details:
Time: 5 hours We pick up 5 hours before Sunset. Time varies depending on time of year. Check calendar.



We provide:
Pick-up and drop-off in Waikiki
Tripods
Photography tips and instruction
Hawaiian history, culture and geology
Fun
Things to Bring:
Camera & Mobile phones. Polarizing filter (optional)
Comfortable, closed-toed walking shoes
Water
Light jacket or sweater
Hat and sunscreen
Sense of adventure
We provide water on all cruises. You are also welcome to bring your own food and drinks (including adult beverages) on any of our cruises. We even have coolers with ice that you can use.
Expect to see local reef fish, turtles, eels, beautiful living reef formations, and the famous South Shore of Oahu. You get spectacular views of Waikiki, Diamond Head, and the cityscape of downtown Honolulu. Sharks, dolphins, and whales may also be seen depending on the season.
Passengers with mobility issues need to be able to take a step across from the dock to the boat in order to board, and then guests can then be immediately seated. Our crew can assist if needed — just make sure to arrive a little bit early! Once on board, there is plenty of space for all our guests. Walkers and collapsible wheelchairs can be brought on board. Motorized chairs or scooters are not allowed.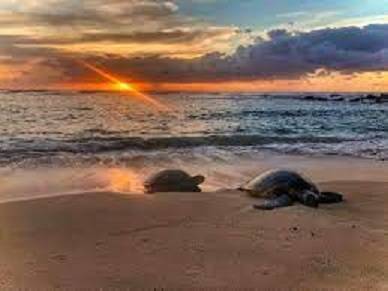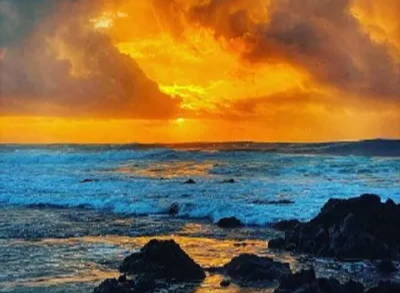 Evan our trip guide was great. He took us to some wonderful photo opps. He also knew allot about the history of the island. I am a bit disabled and he helped me down some difficult muddy paths. It was a wonderful day , both my wife and I loved it.
Remember me saying I am a 'want to be' photographer. Well, that is true. I have a Nikon D5300 that I basically use as a point and shoot with all auto settings. I have always wanted to have someone show me how to get the most out of it. This seemed like a good time, and it was.