Scuba Review Dive Lahaina
---
---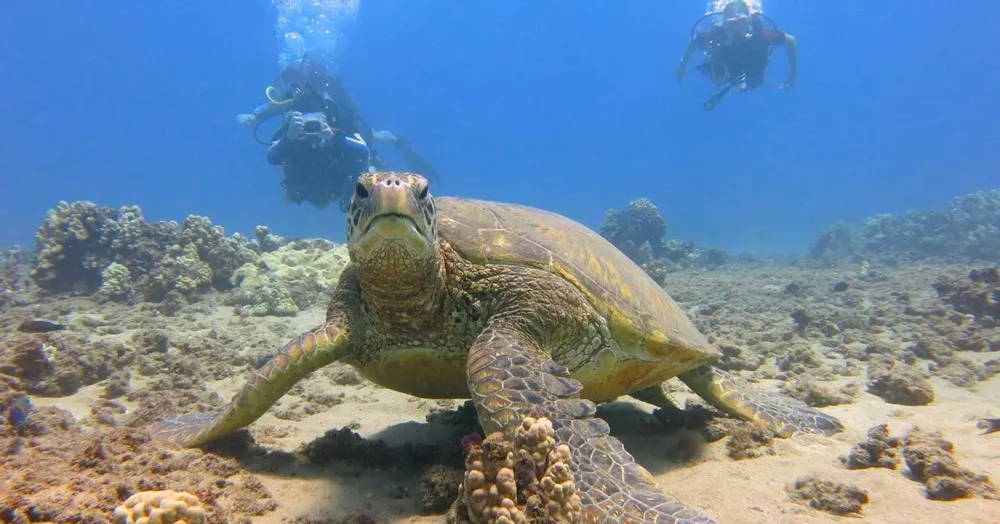 ---
Scuba Review Dive Lahaina
$99 Scuba Review Dive
Rental equipment included
Equipment setup and skills refresh
Small group sizes in Lahaina
Photography package available
---
---
Have you had a long break from scuba diving?
Think safety first when it has been a while since you were last underwater. We recommend our Scuba Review program for all certified divers who have not been diving for several months, one year, or longer. We designed this scuba dive to increase your confidence in shallow water before you descend deeper to explore the best Maui diving sites. Scuba diving in Lahaina provides the perfect environment to refresh your skills and get you back into the ocean.
Your scuba review dive begins at our headquarters in Lahaina with full equipment set up and a briefing about safe scuba diving practices. You can ask your scuba instructor questions while focusing on the best techniques to perform all of your regulator and mask skills. After your safety briefing and gear selection we drive to the dive site. Please inform us if you will not have a rental car. When it's time to dive, we perform a buddy check, walk into the ocean, and practice these essential skills. The goal is for you to find new confidence by practicing the core PADI Open Water Diver skills on the surface and underwater.
Once you complete the skills with your scuba instructor, we head out to explore one of the best Maui diving sites. After the dive, it will be time to detail your experience in your logbook. You get to officially record your Maui scuba dive as a refreshed and confident diver!
What to Expect for Your Scuba Review Dive
We find visibility to be better in the mornings, so we usually meet at 8:30 am. We contact you via email the day before to confirm the specific meetup instructions. This way, we can guarantee you the best Maui scuba diving trip with us. Look for an updated email before 5 pm with GPS directions to our headquarters (also known as our house).
Our Maui dive company set up offers you maximum convenience. After a safety briefing and gear selection we drive to a pre-selected dive site in nearby Kaanapali or Lahaina. We like to offer two dives per trip. You will finish one dive trip around 11 am or two tours by about 1:30 pm. The additional tank for the second dive costs $79.
Quality underwater photos and videos are available to purchase for an additional fee when you book with our dive shop. Maui scuba diving pictures are some of the best out there, so we recommend this option. Book now to reserve your Maui diving experience with us! You can also contact us by email and read more about our dive shop in Lahaina.
---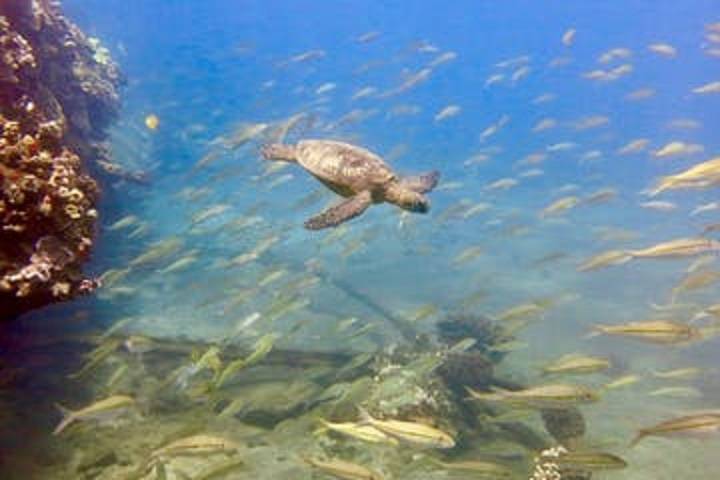 ---
---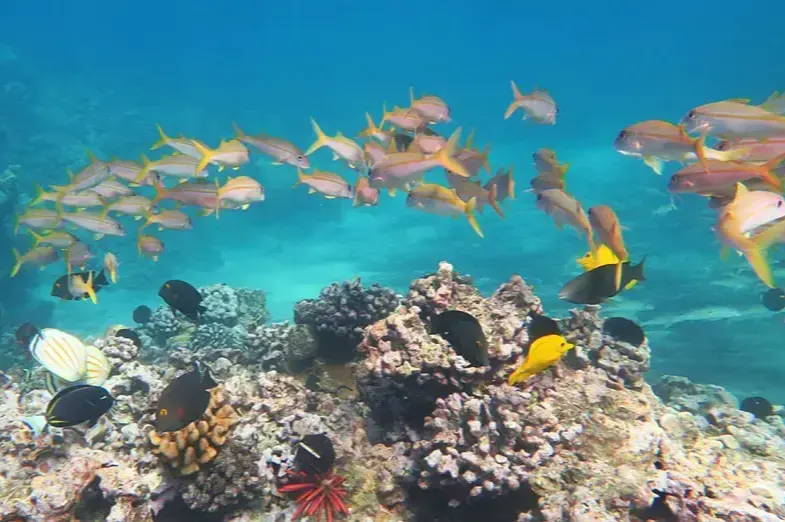 ---
Our family loves to dive and will make an annual trip somewhere to dive. We have dove all over and in 2020, our trip we had like everyone else's, was cancelled. We had a trip early in 2021 to Kauai that was also cancelled. We were able to rebook to Maui a few months later. Because of this, it had been almost two years since we have dove. I started looking for dive shops on Maui and found Kevin at the Banyan Tree Divers and based on his reviews, decided to call him. After talking to him for a few minutes, was able to get a two tank dive scheduled for our family. The night before the dive, I get a call from Kevin suggesting we push the dive a day or two because of a storm surge that has affected visibility. He was able to work around our crazy schedule to get us out a little earlier in the morning. Our Dive Master was Chris and he was amazing. Chris took us to two locations and we were able to see some amazing marine life. My kids rated it as one of their favorite dives and they have dove some pretty amazing places. Thank You Kevin and Chris. We will see you again
---
A great shore dive at Mala Pier
Caitlin is the best! My wife and I recently did a shore dive at Mala Pier which was fantastic. Caitlin was a great teacher who would point out different creatures along the way and would often check on us to insure we were safe. We felt very confident in her abilities as an instructor and might even go as far as saying she is the best dive instructor we have experienced so far! Looking forward to coming back and doing another dive with Banyon in the future!! Thank you so much! 🤙🏻
---