Quicksilver Ma'alaea Whale Watch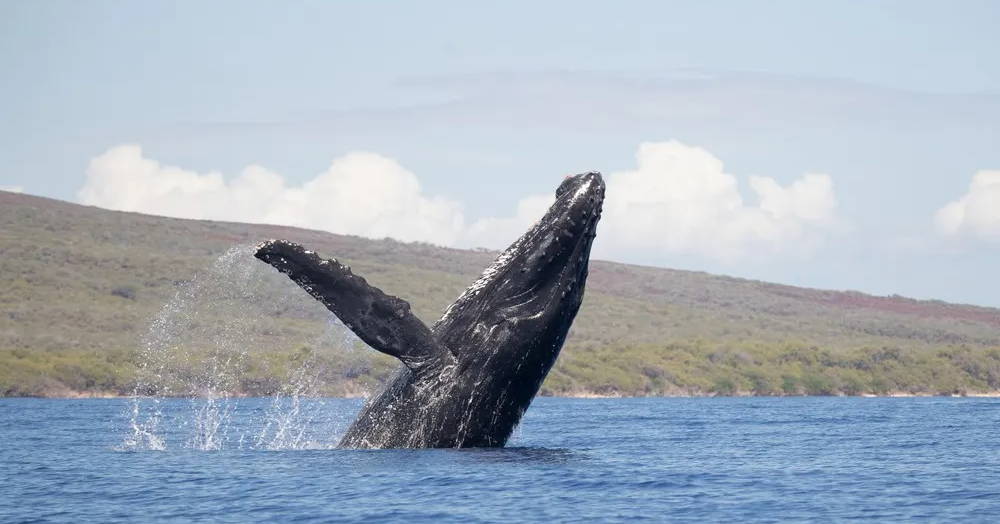 Have you ever seen a real live humpback whale? Well now's your chance.
We offer an awesome fully narrated 2 hour Maui whale watching tour during whale season, December through April. There is no better place than the Au'au or Maui Channel which is the body of water between Maui and Lanai. This is one of the most protected bodies of water in the Hawaiian Islands as it is surrounded by the islands of Maui, Lanai, Molokai, and Kahoolawe. Thousands of Humpback whales return to these waters every year and its the perfect place to view these magnificent animals. If you haven't had the experience of seeing a Humpback in the wild its a must do on your vacation. The Quicksilver is a great boat for Maui whale watching because of its double decks and comfortable table and chair seating.
These animals are amazingly active during their short stay in Hawaii. They are here to mate and give birth. The warm, relatively shallow water of Au'au a.k.a. Maui Channel is the ideal place for these activities. The rest of the year they spend their time feeding in Alaska.
Humpback whales display many different types of behaviors. Here we have pictures of the most common. These whales can stay underwater for up to 30 minutes. Upon surfacing they ex hail at an alarming rate. The lungs of a full grown adult whale can be as large as a VW bug. When they exhale you can see their "blow" from miles away. A Breach is also a common and very exciting spectacle. Imagine what a sight it is to see a whale as large as a school bus jumping almost completely out of the water. It's hard to explain how awe inspiring it really is. Experience for yourself, book your Maui whale watching tour today! Sightings guaranteed or go again free.
Location: Ma'alaea Harbor, Slip 76 101 Ma'alaea Road, Wailuku, HI 96793
What's Included
A fully narrated 2 hour whale watch tour
Friendly captain and crew
Sightings guaranteed – or go again for free!
Bathrooms-Marine Heads
Shady Main Cabin 🌴We understand you are more than ready to work on your tan, but FYI: when you're out on the ocean, the sun comes from above and reflects off the water. Trust us, you'll be delighted to have access to shade every once in a while.
Cancellation Policy:
Customers will receive a full refund or credit with 24 hours notice of cancellation. Customers will also receive a full refund or credit in case of operator cancellation due to weather or other unforeseen circumstances. Contact us by phone to cancel or inquire about a cancellation. No-shows will be charged the full price.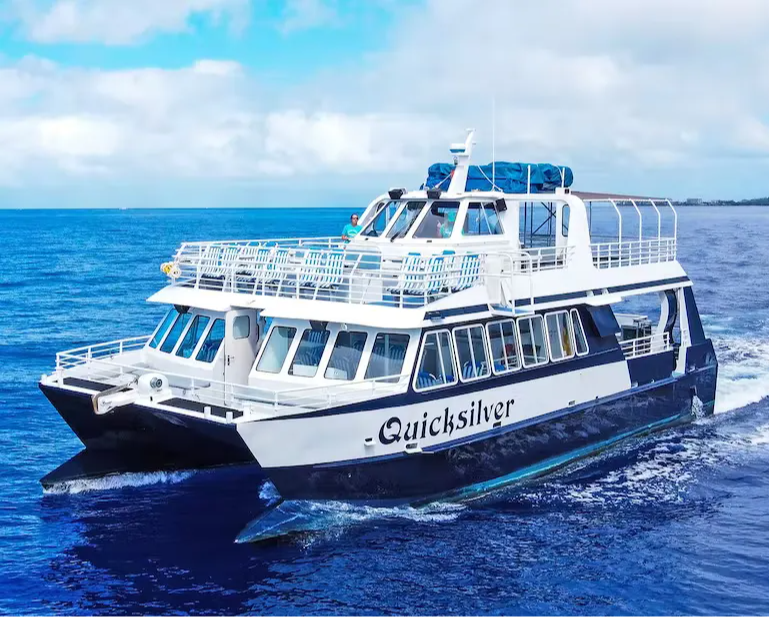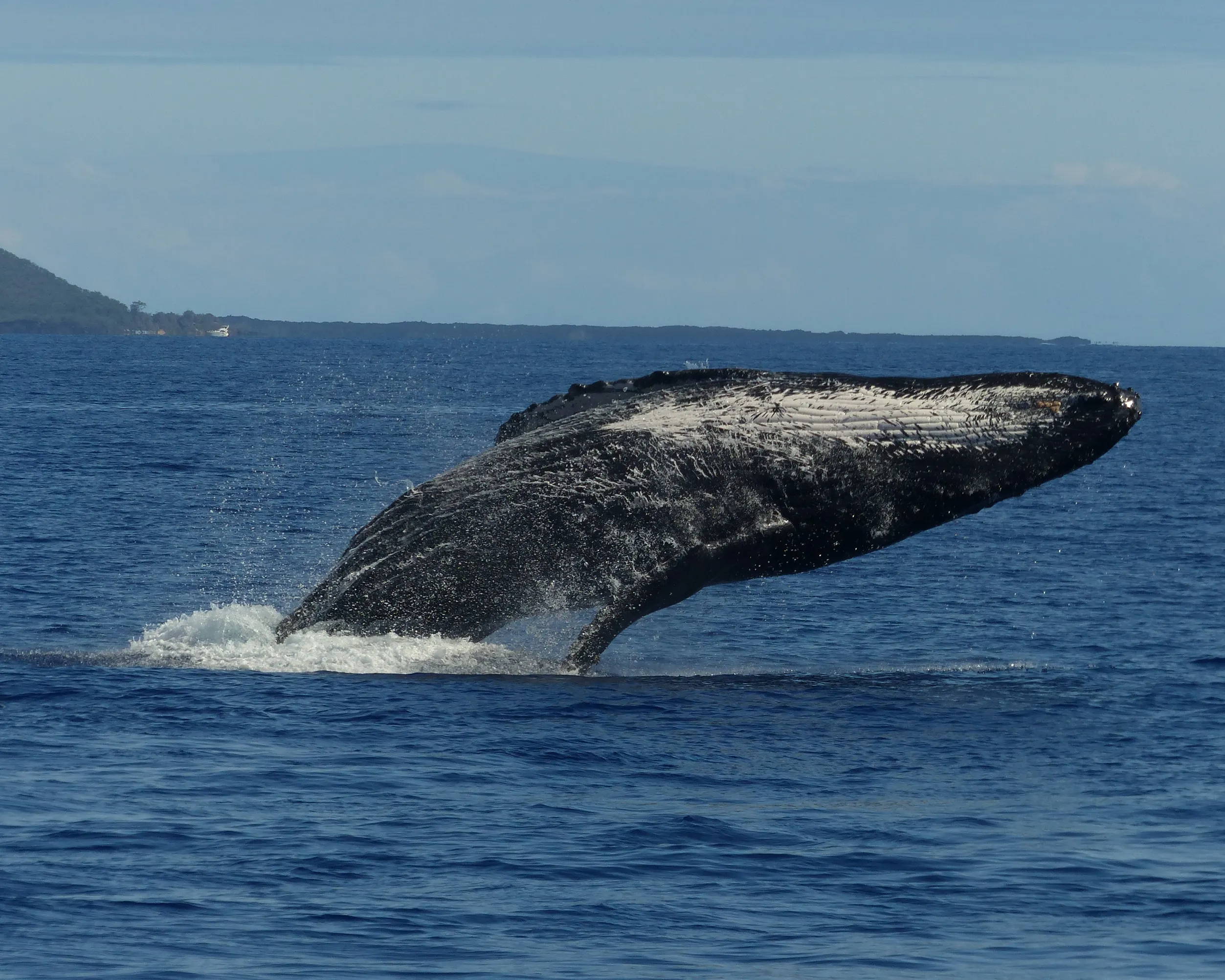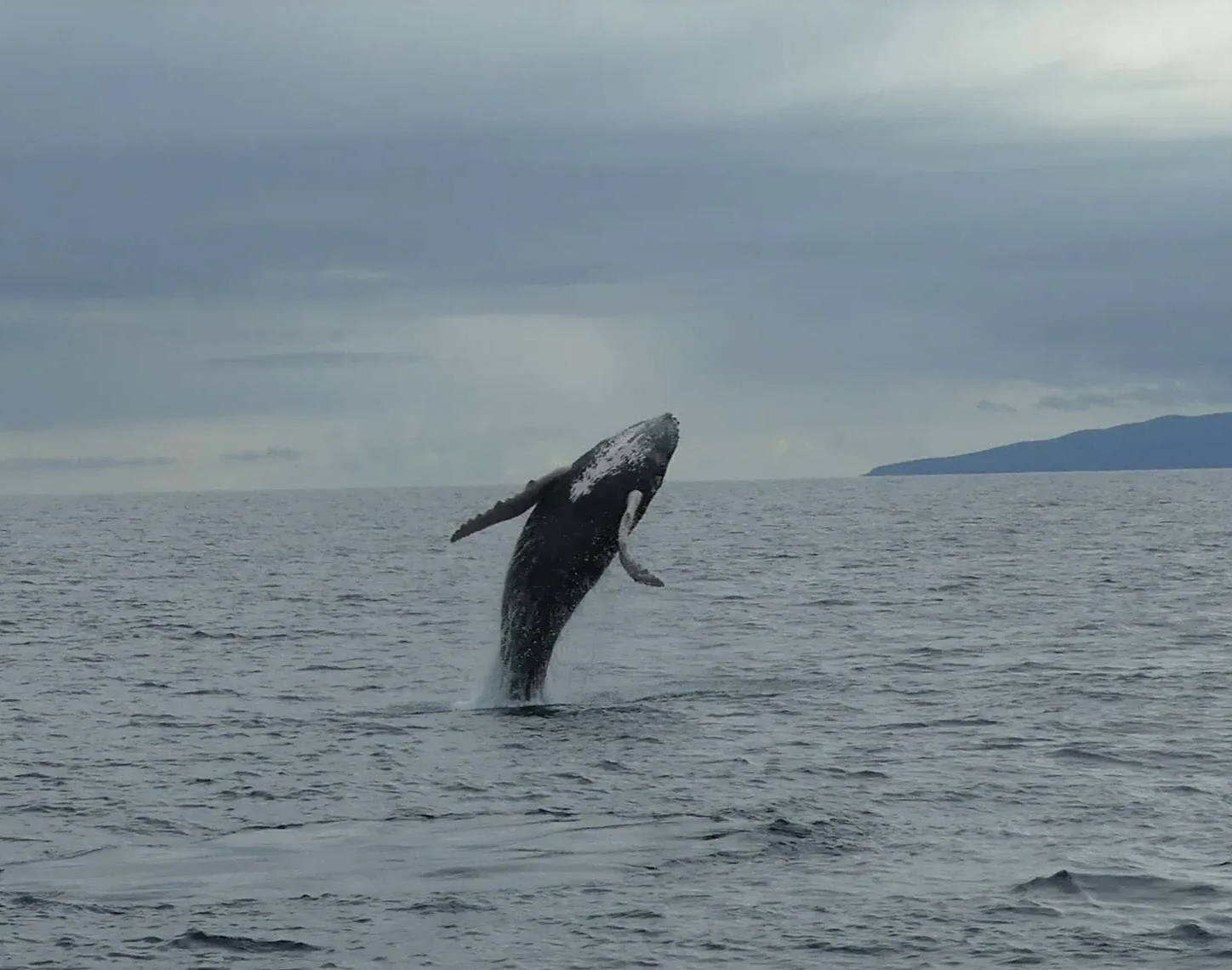 My family and I had such a good experience with the all girl crew on our tour. Jen, Faith, and Heather were all so kind and informative. We got to see quite a few whales. We were in awe with the the beauty of the all the views and loved the fact that the girls were able to answer questions. The drinks we had were good, and super reasonably priced. Highly recommend this tour. Very good deal for such an good experience.
So many whales and so much knowledge from Meg and Jeremiah!
Wow, just WOW!!! Jeremiah was the captain and certainly friendly, but First Mate Meg absolutely made the trip! She dropped serious knowledge on us about humpback whales and their lifestyles. We probably saw 50 whales including some sort of competition pod that Meg knew all about. Basically the female was hiding from all the male whales under the boat and they all came over to fight and visit! It was absolutely fascinating! I'd recommend this team to anyone and everyone!