Private Sunset Sailing Adventure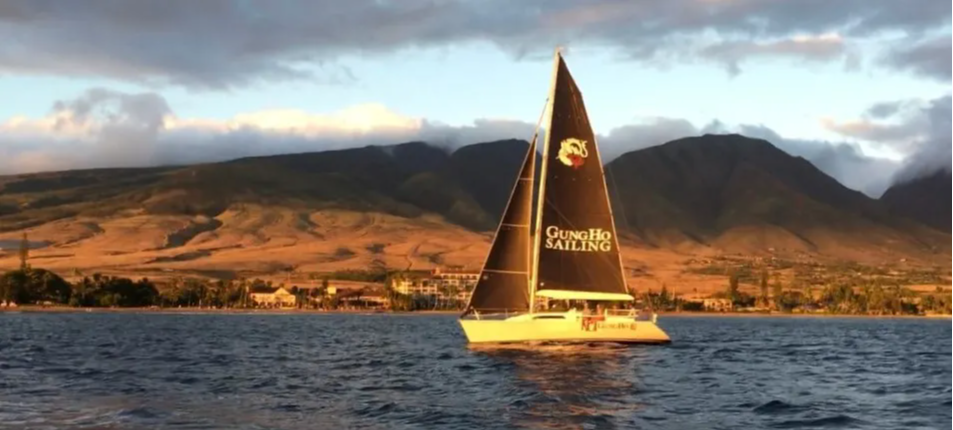 Private Sunset Sailing Adventure
Duration: 3 hours
Three Hour Sail Up to 6 People $1,275
Departs from Lahaina Harbor
Please note in the checkout if it shows (1) as available, that is one private tour for six.
Private Evening Sailing Charter

Sail GungHo into the sunset on a beautiful and unforgettable Maui sailing charter. We offer a unique take on the evening offshore adventure.
You and your group will be treated to the rare experience of sailing a private yacht offshore Maui as the sun dips below the horizon.
See amazing views of the shoreline bathed in golden evening light as we sail the calm seas around Maui. Keep an eye out for marine life like dolphins, whales, turtles, and more.
All trips include non-alcoholic drinks and clients are welcome to bring their own alcoholic beverages and food. GungHo has refrigeration.
With professional sailor Captain Keahi Ho at the helm, we offer unique set of private charter sailing adventures on Maui including Day Sails and Sunset Sails from two to four hours long for up to six people. We're here to help you experience Maui in a new way.
Gung Ho - The Boat
GungHo was built by Lidgard Yachts of New Zealand out of Kauri wood in 1992. She is a beautiful, 36-foot racing monohull.
With more than 30 years experience within the marine industries of New Zealand, Australia and internationally, Lidgard Yachts is a multi-generational boat building family that offers a complete professional custom yacht design service in most construction mediums.
GungHo was built to race and to win the prestigious international regatta the Kenwood Cup out of Waikiki. The boat was in fact victorious and was then sold. Thus began her life in Hawaii. GungHo was successfully campaigned all through the 1990's and early 2000's.
Keahi Ho purchased GungHo in 2008 with a plan to race the boat throughout the Hawaii racing circuit and cruise with his young family. He hoped to fulfill his lifelong dream of sailing to Tahiti with his family, which came into fruition with a successful voyage to Tahiti and back home to Maui in 2015.
Over the last decade Keahi has given GungHo many upgrades. He pulled the mast, replaced the rigging, built a new cockpit, added a sugar scoop and installed a new rudder. Prior to sailing to Tahiti, Keahi completely rewired and installed a custom-built solar powered refrigerator.
Since 2016, GungHo has been operating private sailing charters on Maui. Owner and captain Keahi Ho is honored to share GungHo and his passion for sailing with a larger community through these uplifting and intimate private day sails and sunset sails.
Departs from Lahaina Harbor
Cancellation Policy
Customers may rebook or receive a full refund with at least 72 hours notice. Customers may also rebook or receive a full refund in case of operator cancellation due to weather or other unforeseen circumstances. Contact us by phone to rebook or inquire about a cancellation. No-shows will be charged the full price.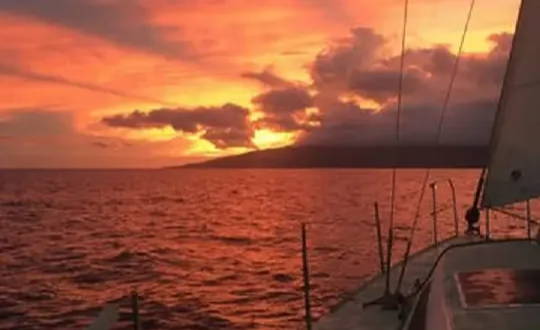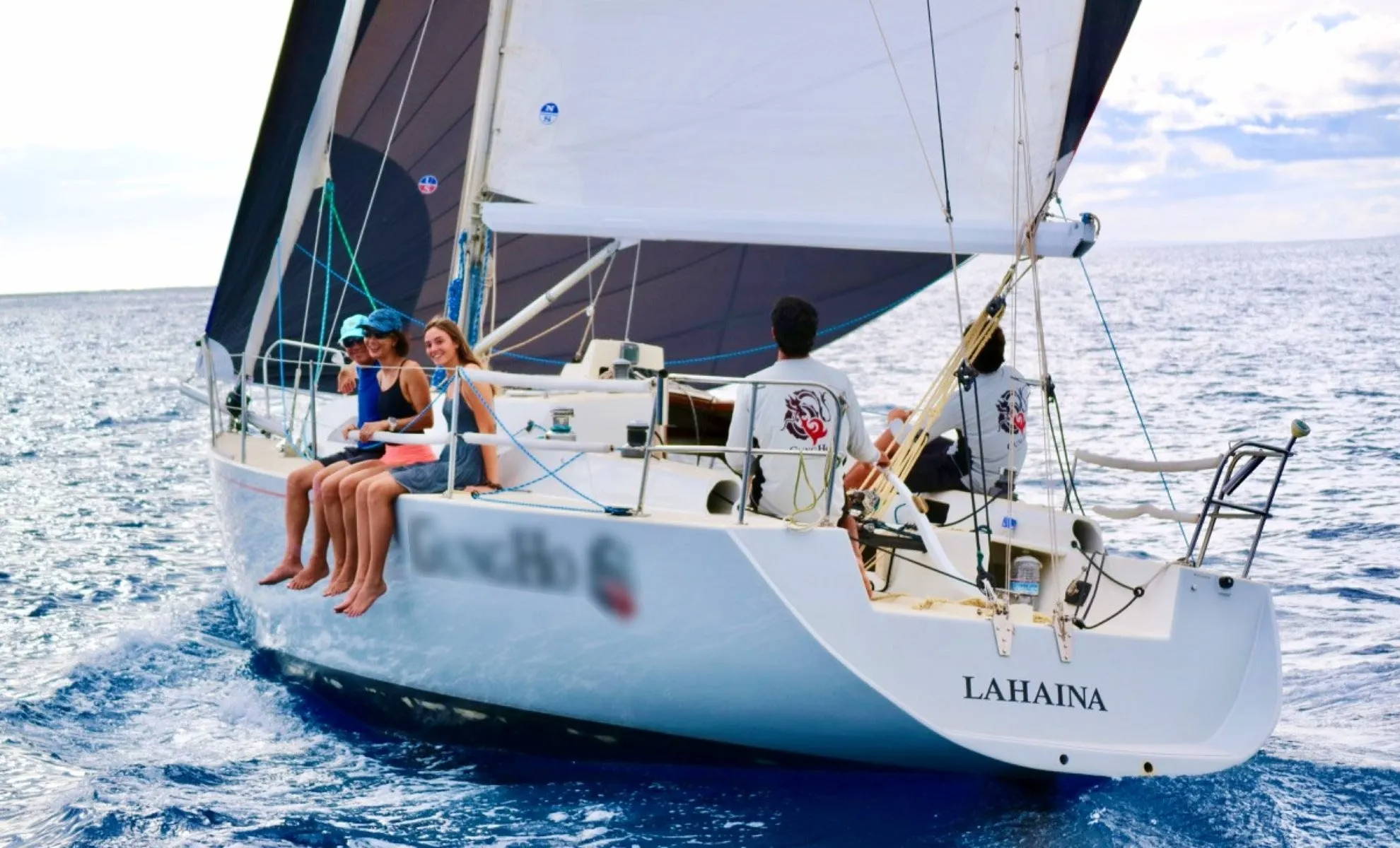 Wonderful sail, perfect for a family or close friends celebration. Capt. Kea and Allie were great! They were experienced, lively, and full of great stories. But best of all, it was a relaxing, gorgeous experience. We did 3 hours sunset sail which was perfect. Not too long (if that's even possible) and not too short, although it leaves you wanting just a little bit more. Amazing. Thank you all!