Private Afternoon Sailing Adventure
---
---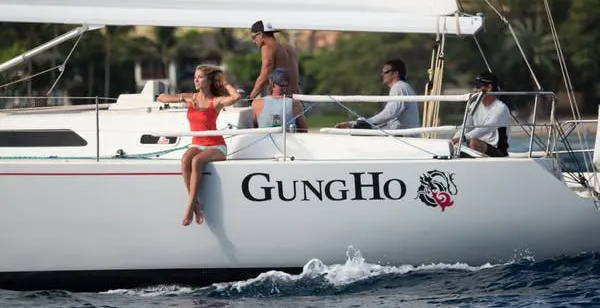 ---
Private Afternoon Sailing Adventure
Duration: 3 Hours
Price $1,125
Capacity: Up to 6 people
---
Sail the water of Maui and experience it's beauty from the water
The Daytime Sailing Tour is great for groups or families of six looking to enjoy a few hours of sailing around the Lahaina Coast. We can custom tailor a day on the water for you and your group during your Maui vacation.
Sailing off Lahaina and the west side of Maui offers some of the most scenic and exciting sailing in the world. You don't want to miss this opportunity to sail with the best!
Depart historic Lahaina Harbor for your day on the water. Trips range from two to four hours and can feature whales, dolphins and beautiful scenery. Don't forget your camera!
Depending on the weather, we can explore the west side of Maui for amazing snorkeling or simply enjoy the view of the islands as we cruise through the beautiful Pacific.
Gung Ho - The Boat
GungHo was built by Lidgard Yachts of New Zealand out of Kauri wood in 1992. She is a beautiful, 36-foot racing monohull.
With more than 30 years experience within the marine industries of New Zealand, Australia and internationally, Lidgard Yachts is a multi-generational boat building family that offers a complete professional custom yacht design service in most construction mediums.
GungHo was built to race and to win the prestigious international regatta the Kenwood Cup out of Waikiki. The boat was in fact victorious and was then sold. Thus began her life in Hawaii. GungHo was successfully campaigned all through the 1990's and early 2000's.
Keahi Ho purchased GungHo in 2008 with a plan to race the boat throughout the Hawaii racing circuit and cruise with his young family. He hoped to fulfill his lifelong dream of sailing to Tahiti with his family, which came into fruition with a successful voyage to Tahiti and back home to Maui in 2015.
Over the last decade Keahi has given GungHo many upgrades. He pulled the mast, replaced the rigging, built a new cockpit, added a sugar scoop and installed a new rudder. Prior to sailing to Tahiti, Keahi completely rewired and installed a custom-built solar powered refrigerator.
Since 2016, GungHo has been operating private sailing charters on Maui. Owner and captain Keahi Ho is honored to share GungHo and his passion for sailing with a larger community through these uplifting and intimate private day sails and sunset sails.
---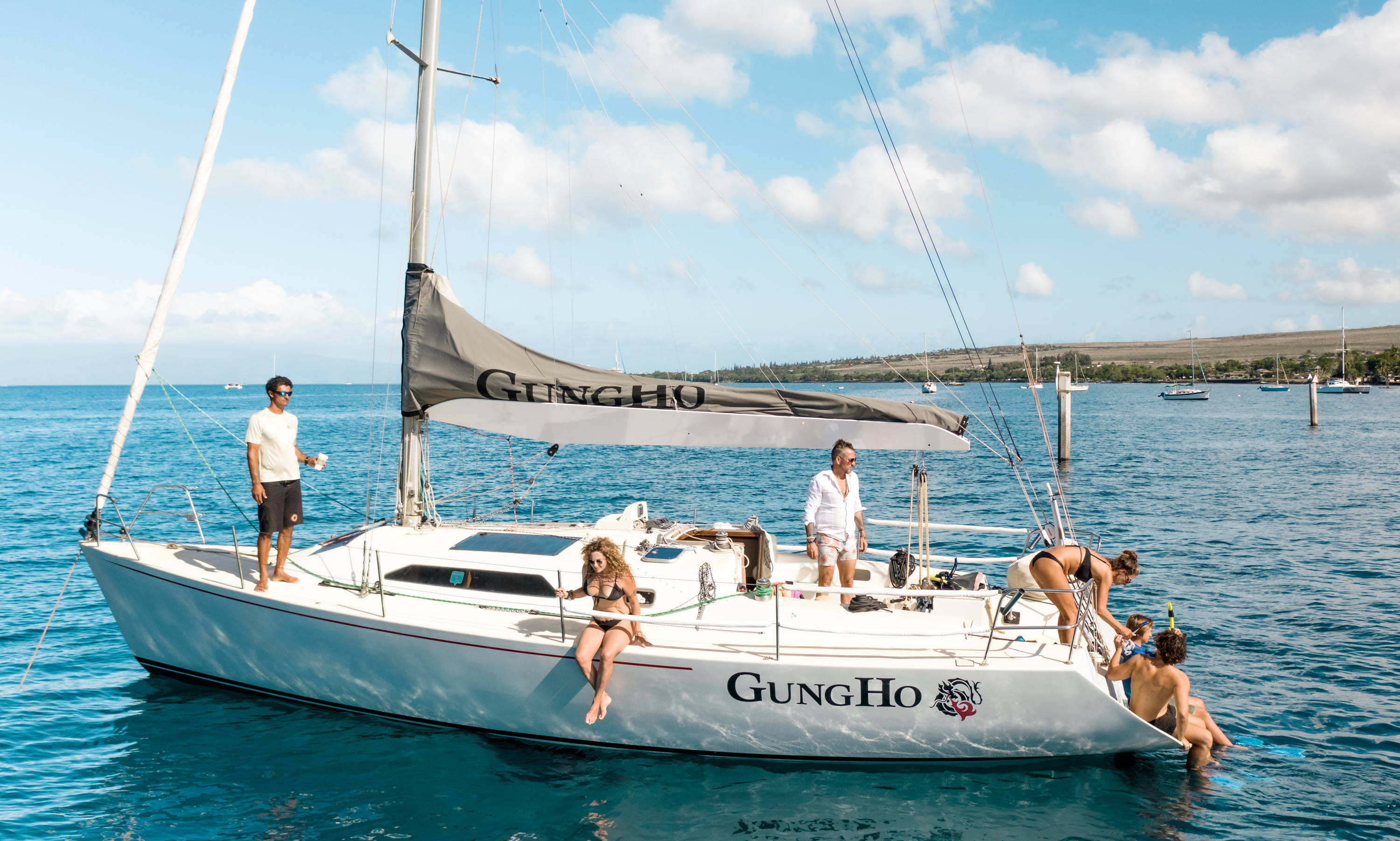 ---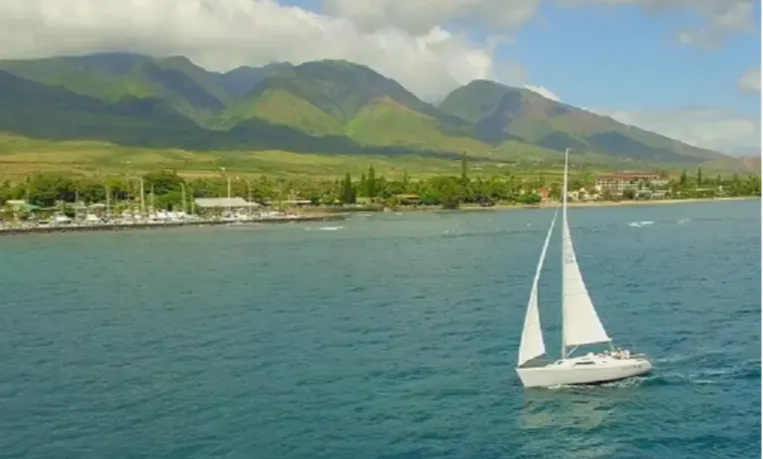 ---
I live on Maui and I have completely recommend this sail boat. It's different every time as the conditions are always different but Keahi and Ali always make it a relaxing and comfortable experience.