North Shore Private Whale Watch
---
---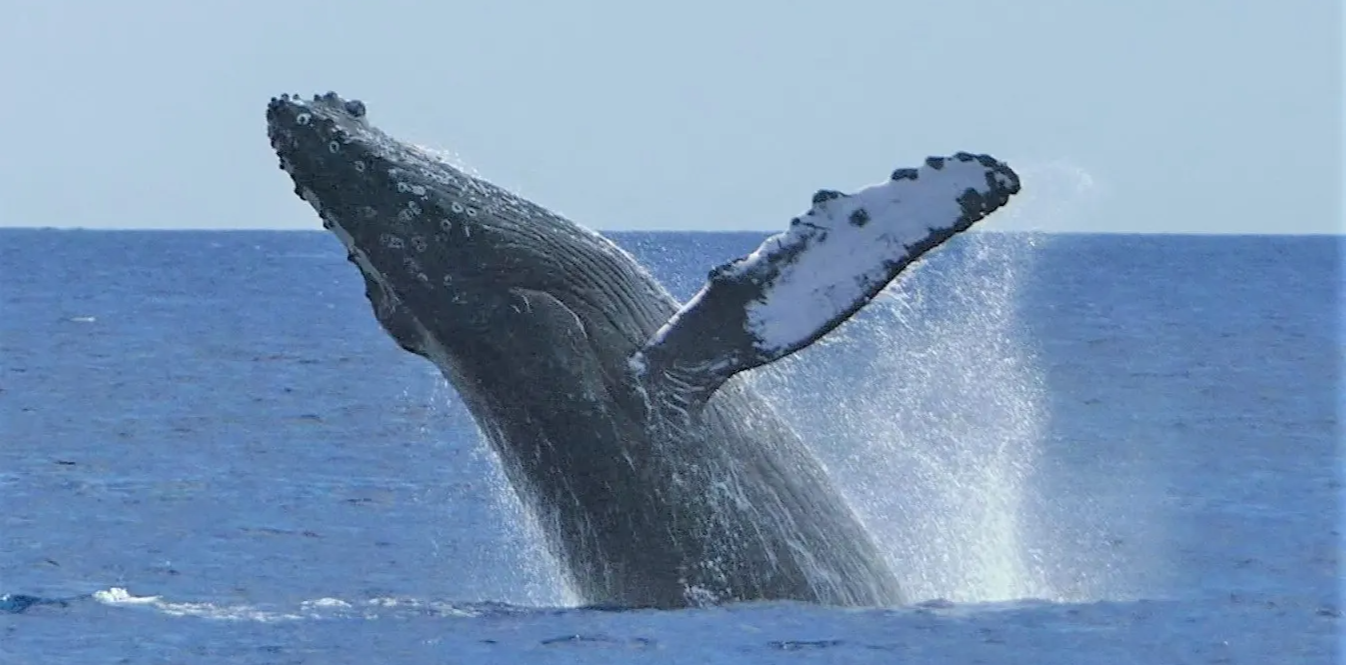 ---
Early Bird Private morning Whale watch
There are very few whale watching tours in Haleiwa; as a matter of fact, we are the only commercial sailing catamaran on the whole North Shore. You will not find a gaggle of boats competing for whales. Avid and apathetic whale watchers alike would both agree that sailing the North Shore of Oahu in search of whales is done best on the Sailing Cat.
The only commercial sailing catamaran on the entire North Shore
Chance to get up close with a breaching whale
No, we do not have Hawaii snorkeling tours year round. The snorkeling Hawaii tours are during the summer months (June-Sept) , and the whale watching Hawaii tours are during whale season, which is December to May. The whale watching tours do not include snorkeling.
Where do you sail from and where do you go?
We operate out of Haleiwa Harbor, on the North Shore of Oahu. We sail along the North Shore and out into the deeper waters. We do not circumnavigate Oahu or sail around to the West Side. This would be a very long sail with rough upwind sailing on the way home.
How far is Haleiwa from Waikiki?
It's about 1 hour driving time from Waikiki, via H1 and H2. Please see our Contact page for more information.
Is Hawaii sailing on a catamaran different than traditional sailing?
Catamarans are smoother riding than single hulled vessels. Our 40′ catamaran, the Ho'o Nanea, is the perfect size for a Hawaii sailing adventure. The sailing catamaran is Coast Guard certified for 21 passengers, and all of our tours are a max passenger count of 19. With this intimate group, we are able to give all of our passengers customized service.
Directions
FROM HONOLULU:
Take the H1 freeway west from Honolulu to the H2 freeway north. Stay on H2 until freeway ends (8 miles) and becomes Route 99. After freeway ends, go straight through 4 stoplights then turn right at the sign indicating "North Shore".
Follow the signs towards North Shore / Haleiwa, staying on Route 99. As you come down the hill with the ocean in view, you will reach a traffic signal where you will turn left to enter Haleiwa Town.
Go through "Historic" Haleiwa Town (1 mile) then turn left immediately after the 76 gas station on left side of road. (If you pass through a narrow bridge you missed your turn at the Gas Station).
On your right is the Haleiwa Boat Harbor. Turn right at the sign into the harbor. Stay to the right and follow the road as it curves out to the big two story building in the middle of the harbor. Park next to our sign. The catamaran will be moored at the loading dock or on her way!
FROM TURTLE BAY:
When you leave Turtle Bay Hotel, turn right (north) on 83 to the North Shore and Haleiwa town. It's about a half hour drive (can take longer if there is a surf contest going on on the North Shore!).
There will be a traffic signal and a sign pointing you into "Historic" Haleiwa Town. Turn right and follow the road over the white, narrow bridge.
On your right will be the Haleiwa Boat Harbor. Turn right at the sign into the harbor. Stay to the right and follow the road as it curves around and out to the big two story building in the middle of the harbor. Park next to our sign. The catamaran will be moored at the loading dock or on her way!
We provide water on all cruises. You are also welcome to bring your own food and drinks (including adult beverages) on any of our cruises. We even have coolers with ice that you can use.
Expect to see local reef fish, turtles, eels, beautiful living reef formations, and the famous South Shore of Oahu. You get spectacular views of Waikiki, Diamond Head, and the cityscape of downtown Honolulu. Sharks, dolphins, and whales may also be seen depending on the season.
Passengers with mobility issues need to be able to take a step across from the dock to the boat in order to board, and then guests can then be immediately seated. Our crew can assist if needed — just make sure to arrive a little bit early! Once on board, there is plenty of space for all our guests. Walkers and collapsible wheelchairs can be brought on board. Motorized chairs or scooters are not allowed.
All cruises and tours have a 24-hour notice of cancellation policy. Any cancellation with less than 24 hours notice will not receive a refund. Those paying with vouchers (Groupon, Living Social, etc.) will forfeit their vouchers with a late cancellation. 20% fee for rescheduling within 24-hour period. Customers will receive a full refund with 24 hours notice of cancellation. Customers will also receive a full refund in case of operator cancellation due to weather or other unforeseen circumstances (i.e. Lack of participation) Weather conditions are decided at the boat dock. Private charters require 168-hour (7 Day) notice for refund. 20% fee for ALL canceled Private tours.
---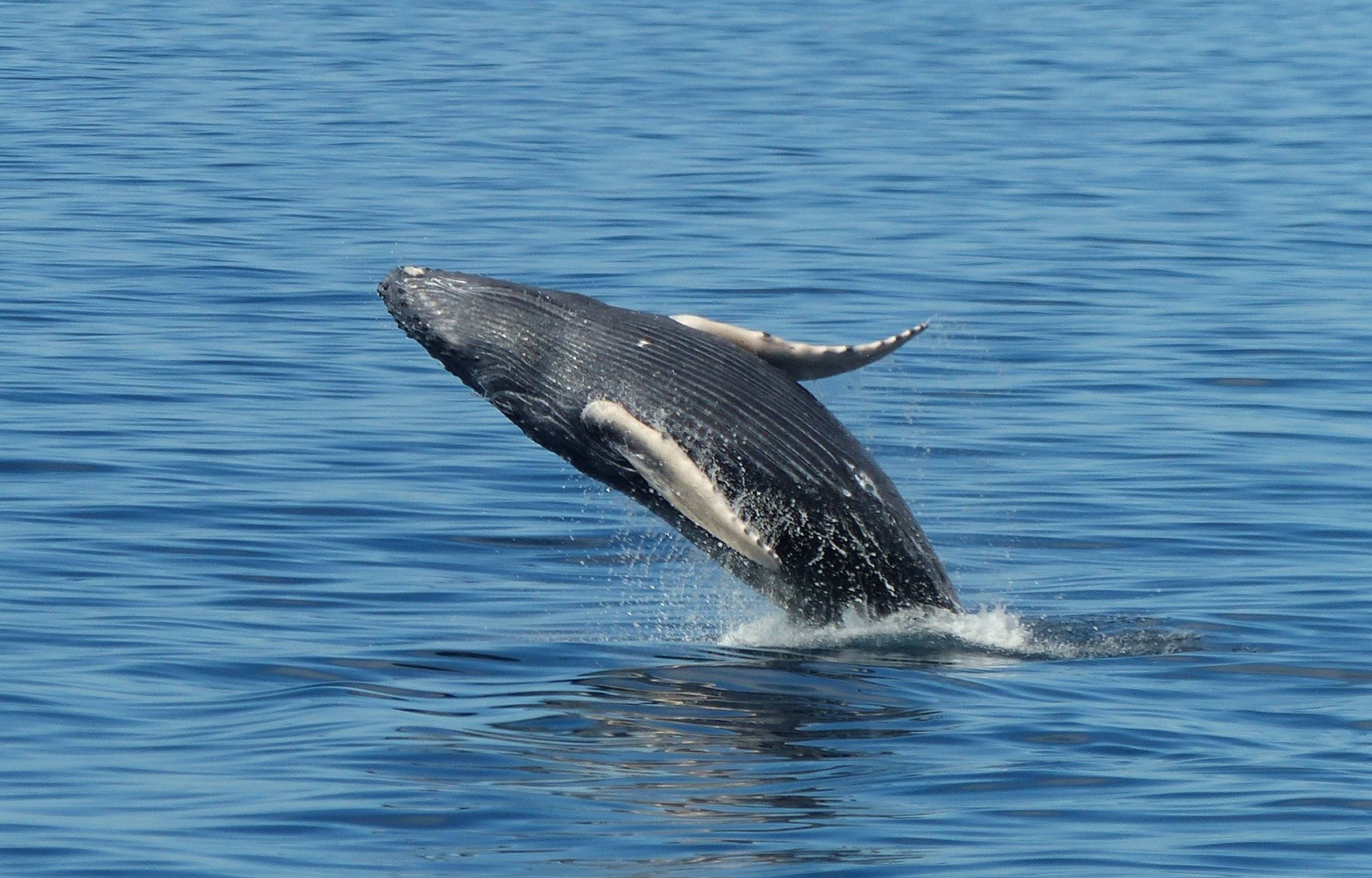 ---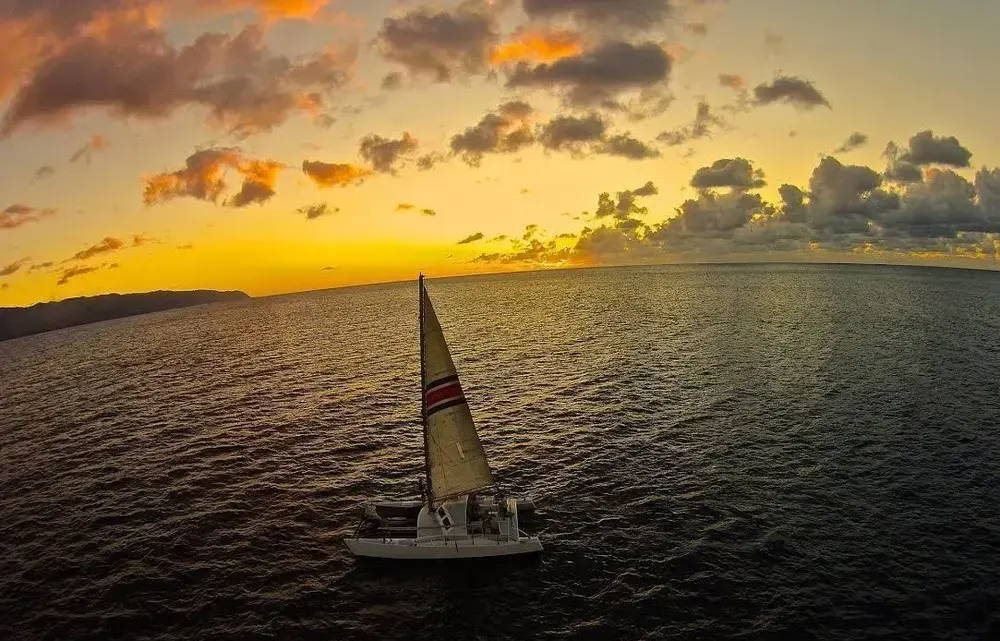 ---
Beautiful

whale

tour on the North Shore. We loved it, great for all ages from toddler to elderly if still somewhat mobile. We did the tour twice and saw multiple adult and calves fully breach. The crew is very nice and extremely knowledgeable. We loved the fact it's on a sailboat, and the catamaran nets out front are fun to lay on. Very convenient departure from Haleiwa. We parked right next to the doc. We already booked a sunset tour and a snorkeling tour for when it opens the middle of may.
---
This boat ride was relaxing and so much fun, and we saw so many whales and sea turtles! The captain had funny and interesting stories he told us as we rode, and we learned about his time growing up in Hawaii. His helper was incredibly kind and knowledgeable. It rained a bit but they offered ponchos and we still looked for the whales. After the rain, the sun and rainbow made the views even more beautiful. It was spacious for a small boat with about 15 guests, and it was so fun to sit on the net at the front of the boat. We will definitely be going back for more tours!
---