Molokini Wild Side Snorkel Ma'alaea
---
Discover Molokini on an intimate, small-group ecotour.
---
Adults (Ages 13 and older): $140.00 + tax
Children (Ages 12 and under): $80.00 + tax
Special! 10% Off at Checkout
---
---
Your vessel the Ocean Explorer, a 54 ft. single deck catamaran with open seating carries no more than 38 guests so there's plenty of room to move around and enjoy the views. You will snorkel the gorgeous blue waters surrounding the iconic Molokini crater. Molokini is known for it's beautiful reefs with crystal clear waters, abundant coral, colorful fish, and resting seabirds. Molokini is a protected marine conservation area and this volcanic crater is only accessible by boat with a certified tour operator. A flexible itinerary includes visiting a second snorkel spot, such as Turtle Arches with its underwater lava formations, coral reefs and frequent Green Sea turtle sightings. Included with your tour is a continental breakfast and a delicious lunch which is prepared onboard. The trip is approximately six hours long and as you cruise off the southern coast of Maui you will also enjoy beautiful views of the surrounding mountains and the Haleakala crater which is over 10,000 feet high.
As an intermediate to advanced snorkel adventure, this trip is not recommended for non-swimmers, pregnant women, people with heart conditions, or anyone with neck, back or knee problems. Children under 7 are not permitted.
Your trip includes:
Certified Marine Naturalists onboard

Premium snorkel gear, including optical masks for eyeglass wearers

Flotation devices, snorkel instruction, fish i.d. class

Two snorkel sites

Onboard Jr. Naturalist Program for kids

Reef Safe Sunscreen – free application before boarding/small bottles available at cost ($3) onboard vessel

Full-color marine wildlife poster

Continental breakfast: Maui Vegetable Fritatta (eggs, potato, bell pepper, onion, spinach, mushroom, cheddar, parmesan), assorted pastries, fruit platter

Lunch: Grilled Chicken Wrap with spinach, tomato, carrots and cucumber (with condiments), Potato Mac Salad, Corn and Bean Salad and chocolate chip cookies for dessert

Refreshments: unlimited soda, juice, and filtered water (no alcoholic beverages served)

Affordable rentals of wetsuit shirts, underwater cameras, binoculars
Vessel Details
Eco-friendly catamaran

Length is 54′. We limit 34 passengers although boat certified for 49.

Separate serving area and shaded galley

Bathrooms for men and women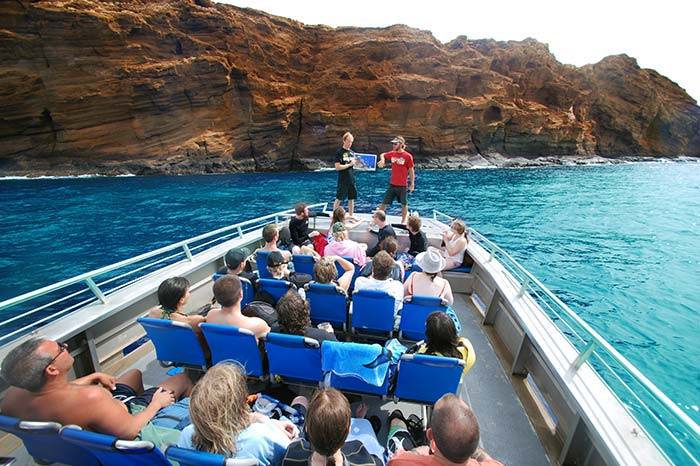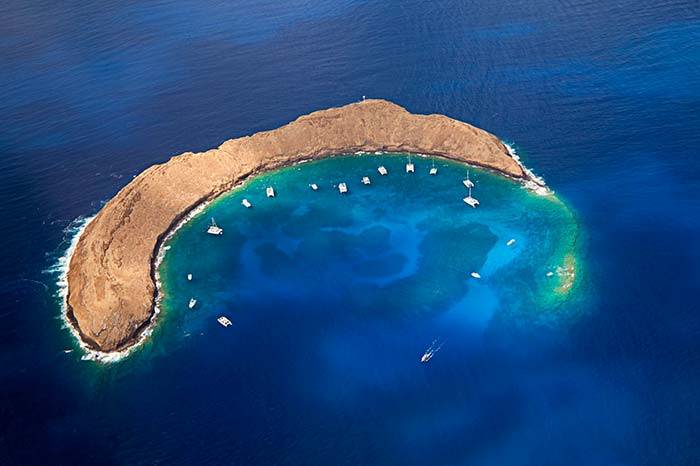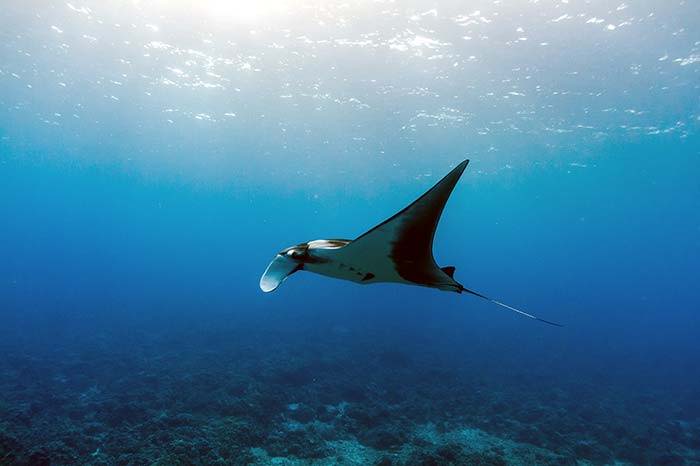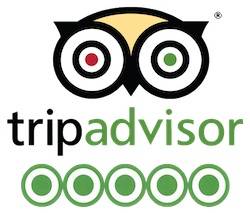 PDX90
Reviewed January 13,, 2019
Wildside - Best snorkel trip on the Island

I highly recommend the Pacific Whale Foundation

Wildside

snorkel trip to Molikini. I took my 70 year old parents for the second time. Last year, I went to a competitor and was disappointed. This would ve great for young children as well.
I had three women captains and a volunteer that educated us and took very good care of everyone. The boat max is 38 and we had 33.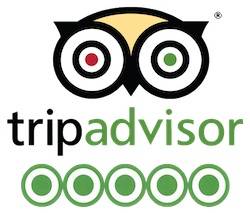 mzpedersen
Novato, California
Reviewed June 29, 2019
Fantastic snorkeling at Molokini Crater

The PWF

Wildside

took us on a fantastic snorkeling adventure at the Molokini crater at Maui. We saw countless number of species, including a manta ray and got about an hour of video on GoPro. We made two stops and spent about 2:15 in the water, on the way back a pod of Hawaiian spinner dolphins swam along the boat for a while. We also got lunch and drinks. Thanks to captain Courtney, Emily and Reagan.