Molokini Wild Side Snorkel
---
---

Molokini Wild side
Duration 6 Hours
Adults (Ages 13 and older): $179.95
Children (Ages 7-12): $139.95
---
Snorkel the gorgeous blue water surrounding the iconic Molokini crater off the coast of south Maui.
Molokini is known for it's beautiful reef with crystal clear waters, abundant coral, colorful fish, and resting seabirds. Molokini is a protected marine conservation area and this volcanic crater is only accessible by boat with a certified tour operator.
Each small-group adventure carries no more than 38 guests on Ocean Explorer, a 54 ft. single deck catamaran with open seating and unimpeded views – so there's plenty of room to move around and enjoy the views. Snorkel the iconic volcanic crater and its beautiful reef known for crystal clear waters, abundant coral, colorful fish, and resting seabirds. A flexible itinerary includes visiting a second snorkel spot, such as Turtle Arches, as well as cruising along Maui's coastline. Continental breakfast is included and a delicious lunch is prepared onboard.
Experienced, advanced snorkelers will love the explorative freedom our Molokini Wild Side Snorkel offers. Visit extraordinary sites like Molokini's back wall and discover hidden gems and must-see spots along the way. This small-group snorkel tour allows guests to reach several unique snorkel sites that are normally unattainable on larger vessels.
As an intermediate to advanced snorkel adventure, this trip is not recommended for non-swimmers, pregnant women, people with heart conditions, or anyone with neck, back or knee problems. Children under 7 are not permitted.
We support the statewide ban on sunscreens containing oxybenzone and octinoxate and, beginning November 2019, we are moving from encouragement to enforcement and instituting our own ban onboard PWF vessels of sunscreens containing: oxybenzone, octinoxate, avobenzone, avobenzine, homosalate, octisalate, octocrylene, and ethylhexyl methoxycinnamate in order to alleviate any additional stress on coral reefs. When buying sunscreen, it is important to read the ingredient list, as the term "reef safe" is not regulated and can be used as a marketing device. Choose sunscreen that is non-nano zinc oxide based, like those found in our Ocean Store. Mahalo for helping us protect the ocean.
Departs: Daily at 7:30 a.m.
Duration: 6 hours (approx.)
Check-in Time: 60 minutes prior to departure
Check-in Location: Ocean Store, Ma'alaea Harbor Shops, next to Maui Ocean Center
Cancellation Policy
Normally, we accept cancellations 48 hours prior to the scheduled date of your trip. Due to the current health crisis, we will consider late cancellations related to the COVID-19 pandemic, i.e. quarantine, isolation or flu-like symptoms.  As we do this in good faith, we deeply appreciate the earliest cancellation notice possible.
---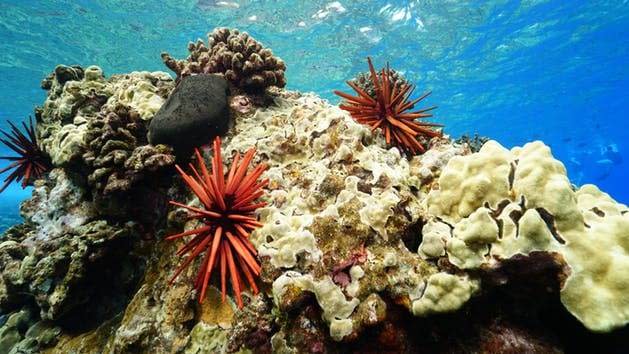 ---
---
The beat snorkeling tour I've been on. The crew is awesome- very knowledgeable about the marine life in the area, patient in answering all your questions and their top priority is to make sure you have fun. We did the

wild

side tour which means every trip is different based on conditions. The crew also provides excellent barbecue on board, including vegetarian options. Overall 11/10 experience
---
We went to Maui and did some research about the Molokini tours, and decided to go with PacWhale on the Molokini

Wild

Side Eco-Adventure. And that really exceeded our expectations! They were very careful about the safety of the crew and customers, crew was friendly and helpful all the time, very knowledgeable, cleaning and sanitizing the vessel every 10 minutes. Food was great throughout the whole experience! We got lucky that day and were able to spot bottlenose dolphins, spinning dolphins, whales, sea turtles and all the beauty that Molokini has to offer. It was amazing and well worth it! We had a blast!