Mele Luau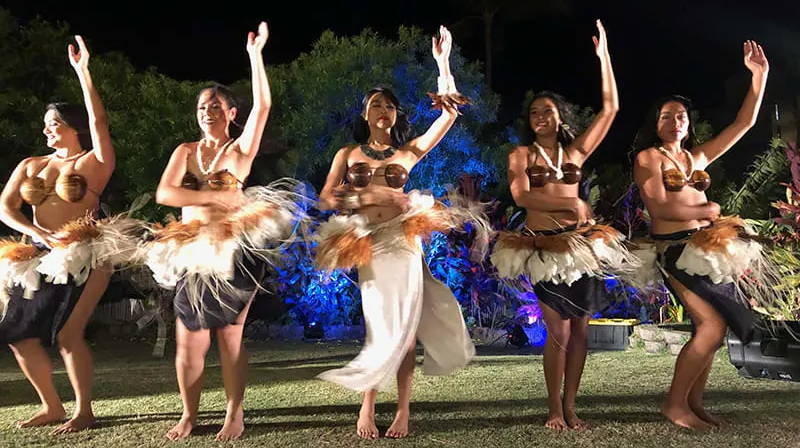 Choose your Seating Package
Seating Map is Below
Become part of a spectacular Hawaiian Luau that combines a Hawaii plantation style tasting menu with unforgettable Polynesian entertainment, unique activities and fascinating demonstrations.
The luau buffet has an excellent variety that accommodates most guests' dietary restrictions, allergies (including gluten free), vegetarians, and vegans.
Enjoy local pupus and cocktails while you experience fun interactive pre-show activities and watch the Samoan umu cooking demonstration.
Before you know it, it's time to gather for the traditional celebratory feast, featuring authentic Hawaiian Luau Cuisine including favorites such as Kalua pig, lomi lomi salmon, teriyaki chicken, locally caught fish, poi, delicious vegetarian and vegan options, and some child-friendly favorites.

Following the feast, the thrilling Mele Luau show combines awe-inducing Polynesian dancing, luau fire dancers, and a sweet love story to create an interactive experience full of humor and energy.
Wear Traditional Hawaiian Clothes! Have fun. You are at a luau celebration! Hawaiian print shirts for men and flower dresses for women are the most simple and comfy options. Women can dress conservatively in a traditional muumuu or long dress with flower design, or a sarong.
Each ticket admission includes 2 drinks, with your choice of beer, wine, partial mixed drinks, soda, water, juice. A cash bar is also available for extra drinks.
Kapolei (Hawaiian pronunciation: [kəpoˈlej]) is a planned community in Honolulu County, Hawaiʻi, United States, on the island of Oʻahu. It is colloquially known as the "second city" of Oʻahu, in relation to Honolulu. For statistical purposes, the United States Census Bureau has defined Kapolei as a census-designated place (CDP) within the consolidated city-county of Honolulu. The community takes its name from a volcanic cone, Puʻu o Kapolei. In the Hawaiian language, puʻu means "hill" and Kapo lei means "beloved Kapo". According to legend, Kapo, Goddess of Fertility was sister to Pele, Goddess of Fire and Nāmaka, Goddess of the Sea. Much of the land is part of the estate of industrialist James Campbell. Kapolei's major developer is Kapolei Property Development, a subsidiary of James Campbell Company. Kapolei sits primarily upon former sugarcane and pineapple fields. == Demographics == == History == In 1955 the Kapolei master plan was drafted and revised 3 different times beginning in 1974.
Cancellations: There will be no charge for cancellations made 24 hours prior to the reservation time. Thereafter, the full charge will apply. No-Shows are subject to the full net charge. Private Boxes and groups of 10-20 require 72 hours notice and groups of 21 and more require 7 days notice.
Seats are assigned automatically based on order booked. Mele Luau reserves the right to make changes to seating configuration and assignments.
**Menu Items Subject To Change
Green Salad with Mango Vinaigrette
Kalua Pig and Slider Rolls
Signature Teriyaki Chicken
Fresh Mahi Mahi in a Lilikoi Beurre Blanc Sauce
Quinoa/Tofu Vegetarian Dish
4 Signature Tropical Drinks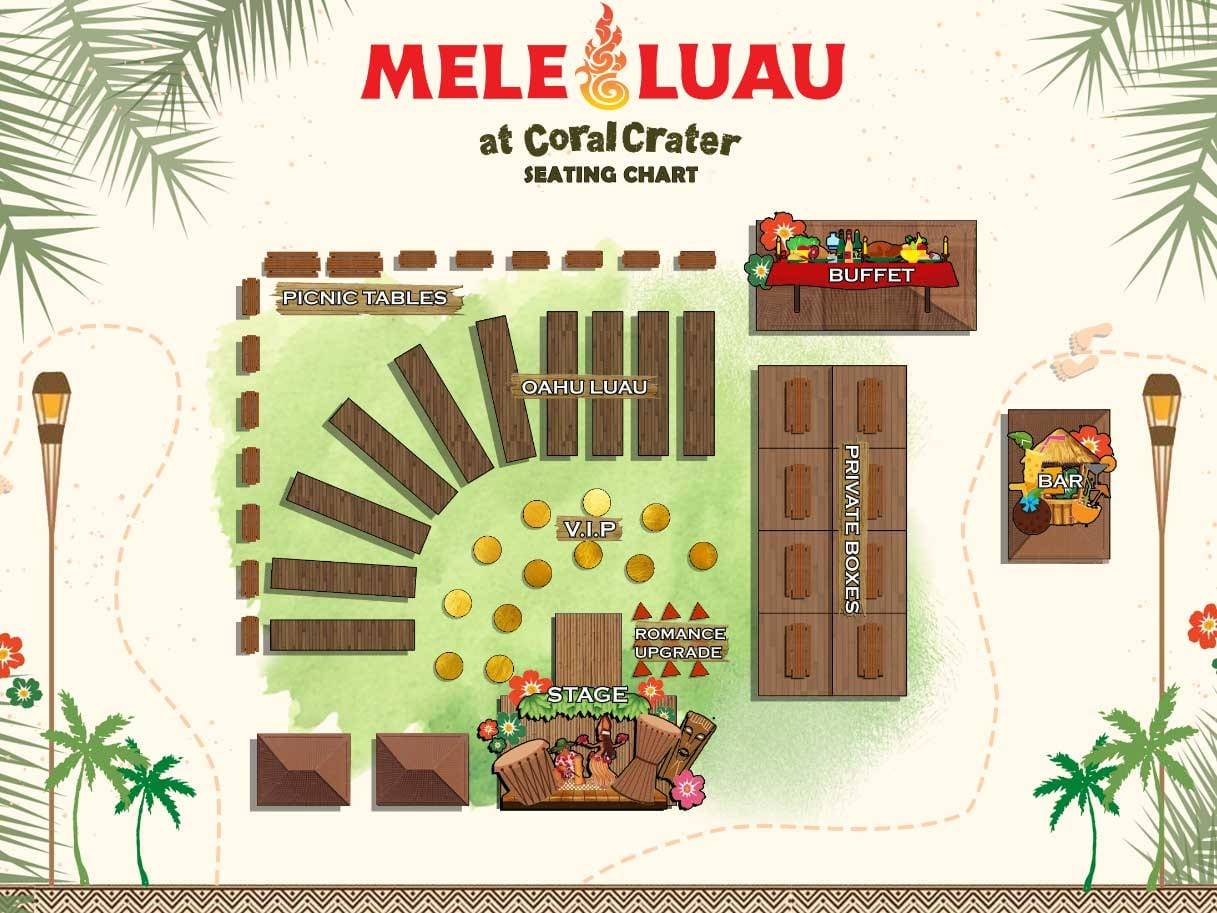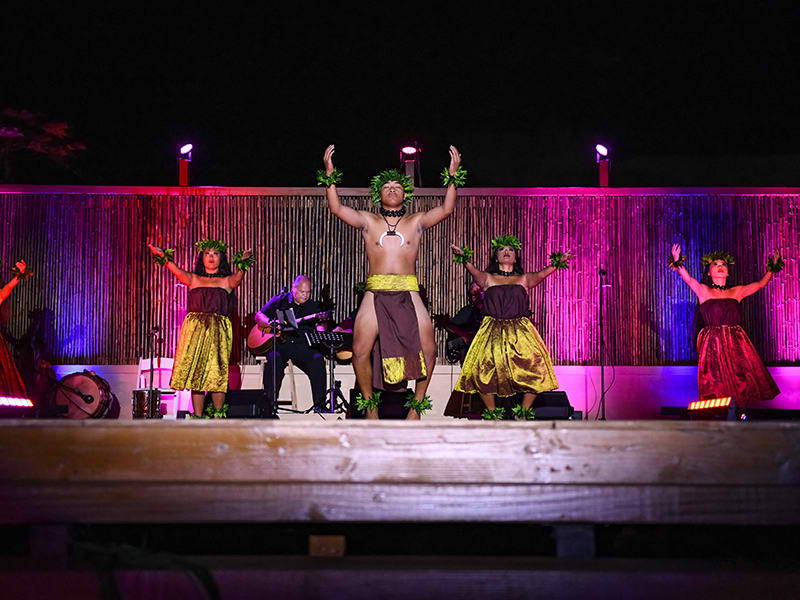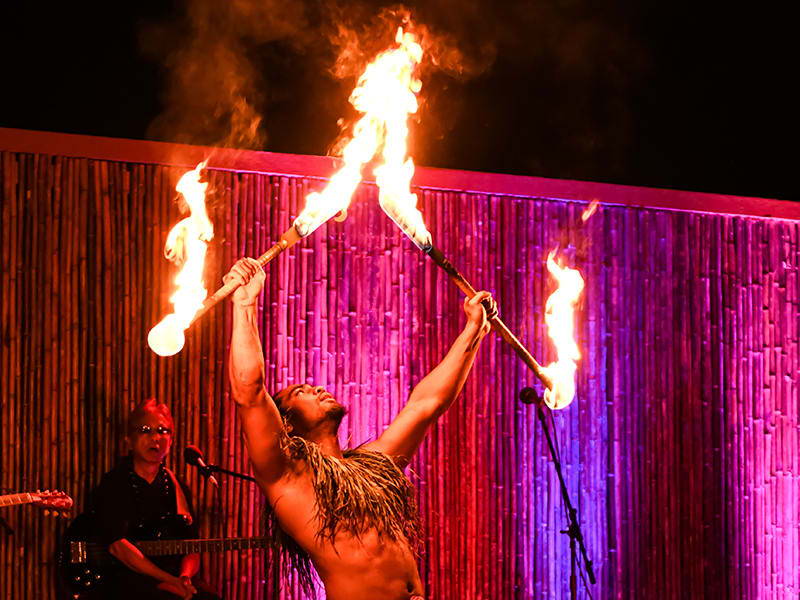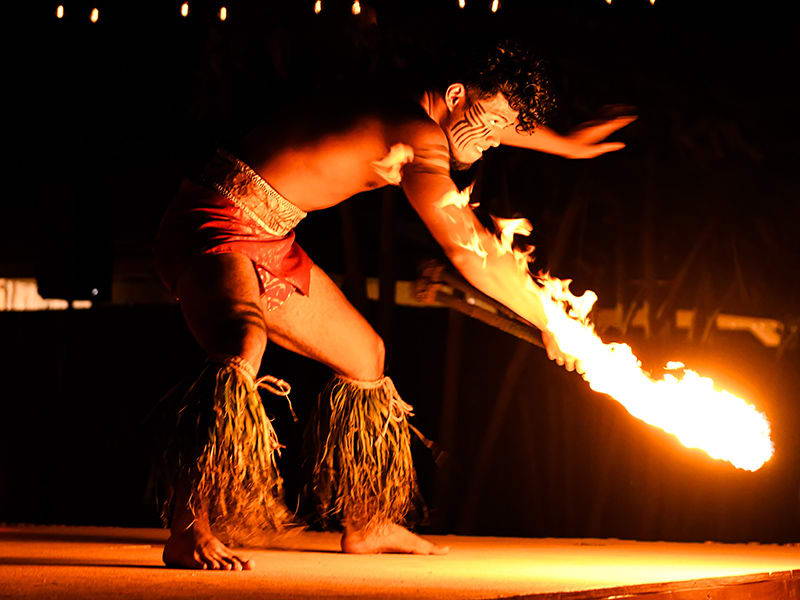 Mele Luau show was absolutely a great show. We were a group of 12 teens and adults, and everyone enjoyed it, no negative remarks whatsoever. It was open air, comfortable place with lots of space. Staff was super courteous, even dancers mingled with audience before the show formally began.

The show demonstrates a love story that compose of narrative, music, dance, Hawaiian linguistics which obviously illuminate the native Hawaiin culture.
Part of the show was how Hawaiin food was made back then and served to us which pleasantly surprised me for the taste and quality.

Buffet dinner was great with many choices of food, everyone enjoyed, which I believe cost minimum $40 if you go to a restaurant.

Best of all, the performers were outside the stage near exit, mingled with departing audience, chatting and taking pictures, which I do not believe is possible with other shows in big hotels.

Overall, Mele Luau was a great experience, provided great value for money. Try it out and you will not be disappointed. I will go again when I returned to the island.
This luau was incredible! The performance was amazing, the food was delicious and there were copious amounts, and the staff were all so warm and friendly. We have been to several luaus previously and this luau is really setting the bar high. Isaac (who was on the coach transfer with us) was very friendly and enthusiastic, getting us really excited for the beautiful evening ahead. We will definitely be returning ☺️