Lana'i Coast Snorkel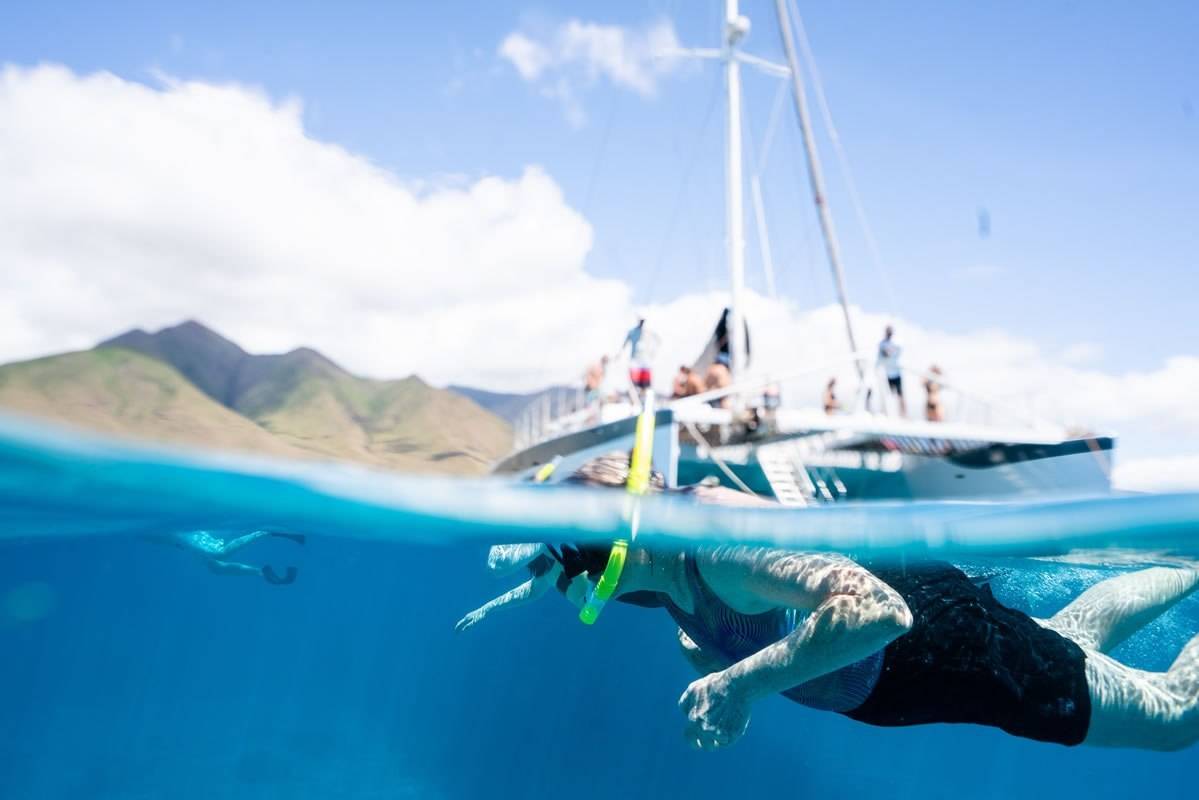 Lana'i Coast Snorkel
Duration 5 Hours
Adults $180  
Children (3-12) $126
  (2 and under Free)
Join us aboard our newest vessel the 'Alihilani for an adventure along the incredible coast of Lana'i.
Running in place of our Lana'i Beach Snorkel Sail during COVID, this trip explores the pristine reefs along Lana'i's south shores. Stunning sea cliffs, uncrowded snorkeling sites, and expansive island views make this trip a wonderful way to spend your weekend. Enjoy a continental breakfast of tropical fruit, freshly baked banana bread, and locally roasted coffee from Maui's Best Banana Bread & Coffee Co. We've got no set destination so our experienced crew can select the best locations based on conditions, and we'll visit multiple snorkel sites when time and weather allow. We'll set our sails, look for Lana'i's famous spinner dolphins, and serve up a delicious deli lunch as you relax on board.
CHECK IN TIMES:
9:45 a.m. at Lahaina Harbor
TRIP INCLUDES:
Snorkel gear & flotation
Light continental breakfast
Deli lunch
Beverages including champagne, mai tais, & locally brewed beer
Sail Maui provides complimentary reef safe sunscreen
MORE INFO
Wear your swimsuit and bring a towel!
Light jacket recommended during winter months
Limited to 40 Passengers


Do you have snorkel gear on board?
Yes. We provide snorkel gear and will fit you for correct size. We also have a few optical masks on board, so let us know if you require one and we'll do our best to accommodate you. If you wish to bring your own gear you are more than welcome.
Should I bring my own towels?
Please do. Sail Maui does not provide towels, however we do keep a small inventory on the boat for purchase.
What else should I bring?
A hat, sunglasses, camera, and reusable water bottle are at the top of our list. If you're joining us on a sunset sail, especially during the winter months, you may want to bring a light jacket.
Do you accommodate special diets?
We can provide vegetarian or gluten free options through our catering companies, although people with severe nut allergies or who have celiac disease should be aware that we cannot guarantee there has been no cross contamination.
Will the boat go to more than one snorkel spot?
Sail Maui catamarans Paragon and Paragon II go to one snorkel site per trip, although you will also have the option to snorkel from Hulopo'e Beach on our Lana'i trip. We specialize in performance sailing, so rather than motoring around to multiple spots, we'll hit our favorite and then go for an exhilarating sail.
Why can we not use spray on sunscreen?
Spray-on sunscreen has a tendency to go everywhere, including the deck, which can make maneuvering around the boat quite slippery and hazardous. It's also generally very toxic to the ocean environment, and we are huge advocates of using reef-safe sunscreen to preserve our marine ecosystem.
What is your cancellation policy?
Sail Maui is temporarily waiving our 24-hour cancellation policy in light of COVID-19. Guests may reschedule or cancel up until the time of departure with a full refund should anyone in their party have symptoms or recent exposure.
Do you provide sunscreen?
Yes, Sail Maui provides reef-safe sunscreen as a courtesy on both of our boats. We highly recommend using ours or another marine friendly sunscreen, as chemicals in conventional brands wash off your skin while snorkeling and can kill coral and promote bleaching.
We sure hope so! We frequently see dolphins, especially on our Lana'i trip, however, dolphins are wild animals and while we will do our best, we can never guarantee that you will see them or any other wild marine life.
Do you ever cancel your trips?
Unfortunately sometimes we do have to cancel. Most often our cancellations are due to weather, but occasionally we have maintenance issues or our minimum passenger count is not met (6 for Lahaina departures, 8 for Ma'alaea). In the event of a cancellation, we will do our best to be in touch as soon as possible and will either accommodate you on another trip or provide compensation. *Passengers who book through agents will need to see their concierge.
Do you really sail on your trips?
You betcha. Authentic sailing is what we're all about, and it's what sets us apart from the rest. If we have wind, we will definitely be sailing, and usually we have plenty.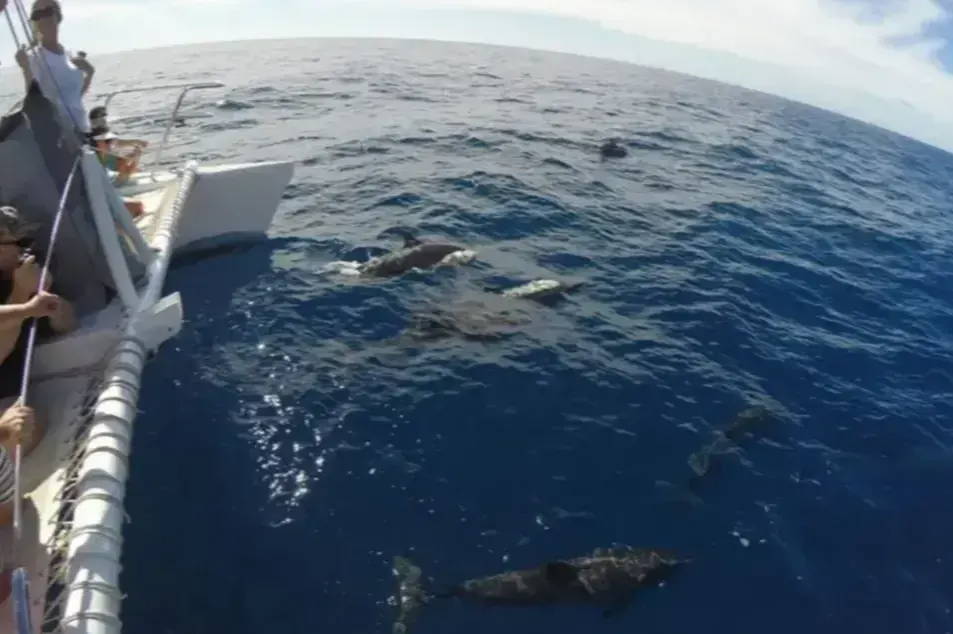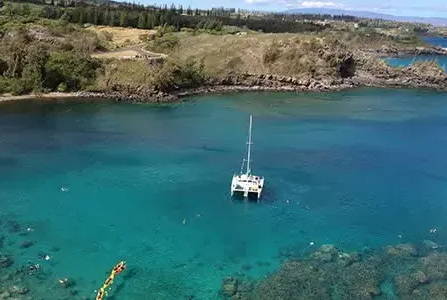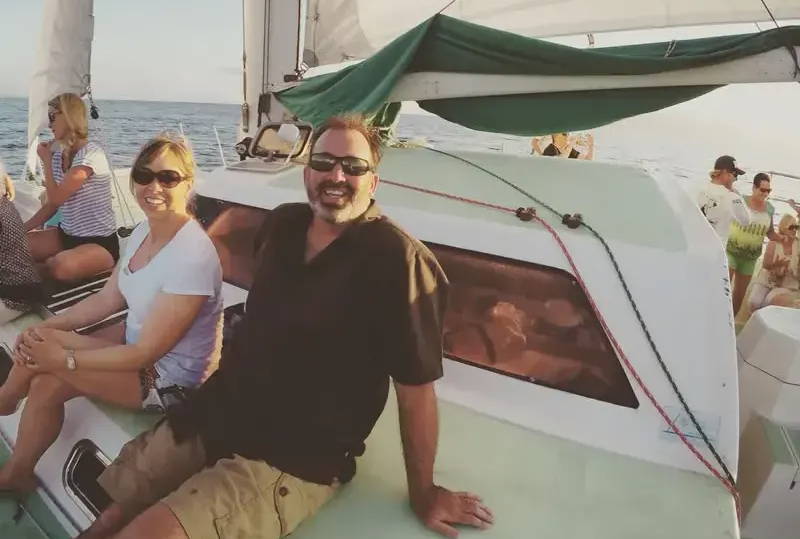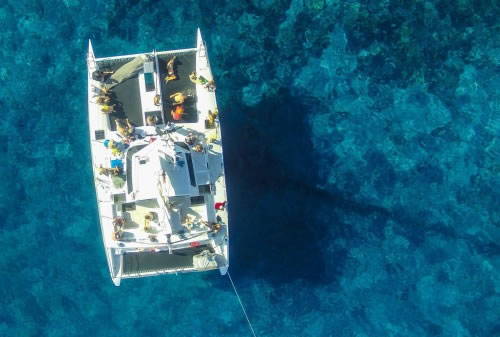 I couldn't have asked for a better whale watching/snorkeling experience. We booked Sail Maui's

Lanai

Coast tour and LOVED it. The views of West Maui and

Lanai

, the many whale sightings, and snorkeling was amazing. The staff was also extremely kind and went above and beyond to make sure we were comfortable and having fun. Mahalo for a once in a lifetime experience!
We had the greatest time ever on the

Lana'i

snorkel trip. The crew are amazing and made sure everyone had a great time. Went to two different snorkel spots, swam with turtles and on the way back we whale watched. We were so lucky to have a couple whales breach right in front of the boat. Truly an amazing experience!