Lahaina Night Dive
---
---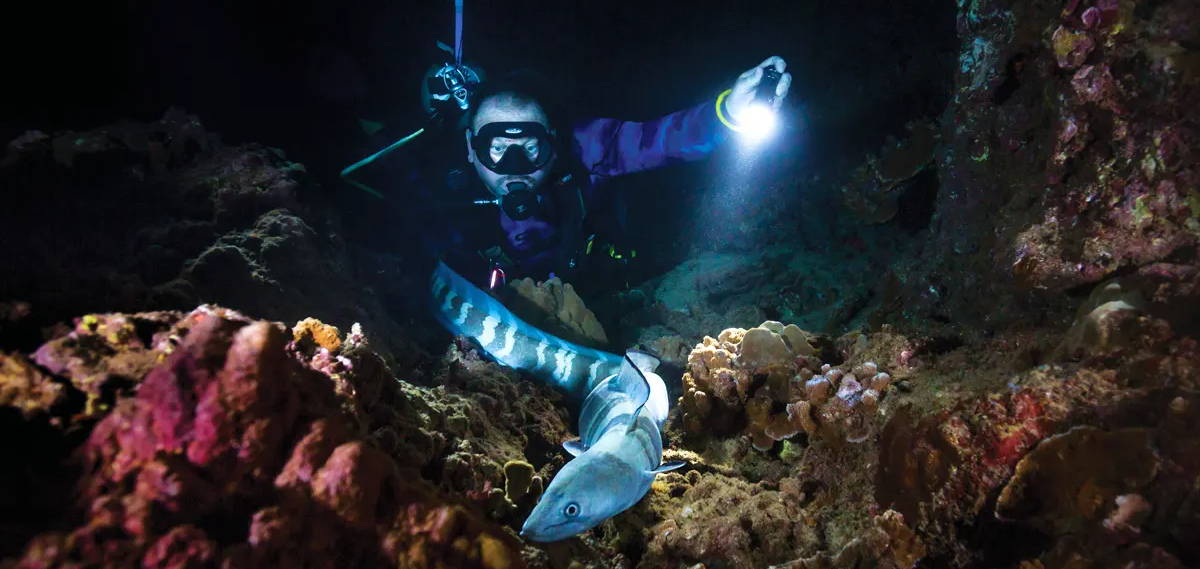 ---
Lahaina Night Dive
$129
Requires minimum 2 certified divers
Rental equipment included
Rental dive light INCLUDED
---
---
Scuba dive in Lahaina under darkness
See how the ocean changes after sunset
Maui scuba diving under darkness is one of the best ocean experiences in Lahaina. We meet at sunset and walk into the ocean during the final minutes of twilight, searching for turtles, sharks, and eels. Even seasoned scuba divers in Hawaii are fascinated by the exquisite array of nocturnal life in Maui.
Please note that night diving requires a minimum of 2 divers, and you must be a certified diver. When we meet at our headquarters in Lahaina, please provide us with your certification card and logbook. Your diving history should show us that you logged a dive in the last six months to one year. Beginners can instead start with Maui scuba diving lessons or check PADI certification courses to learn to scuba dive.
Mala Wharf in Lahaina is our favorite spot to night dive. If you have ever experienced the thrill of Mala Wharf on a sunny day, then you will find this Maui diving site changes into a whole new playground under darkness. You can see invertebrates like an octopus, lobster, or crab shuffle past coral polyps filtering plankton. This Maui dive site has wonderfully eerie caverns hosting brightly colored soft corals and resting fish schools. You can find resident sea turtles sleeping under the pier, as large Conger Eels scour the corals and ocean floor for a much-anticipated evening meal. Sometimes White Tip Reef Sharks make an appearance at Mala Wharf too!
What to Expect for Your Night Dive
Our mobile dive shop set up offers you maximum convenience by meeting you at our headquarters (also known as our house) about an hour before sunset to provide a safety briefing and get you fitted for your gear. We then drive to the pre-selected dive site to complete the dive.
Our scuba van is easy to spot, and in advance, we send you directions to our shop. Your pre-arranged dive site in Lahaina is chosen based on the most current dive conditions, guaranteeing you the best Maui scuba diving experience. While our favorite spot is Mala Wharf, look for a final email from us confirming the location the day before your scheduled night dive.
---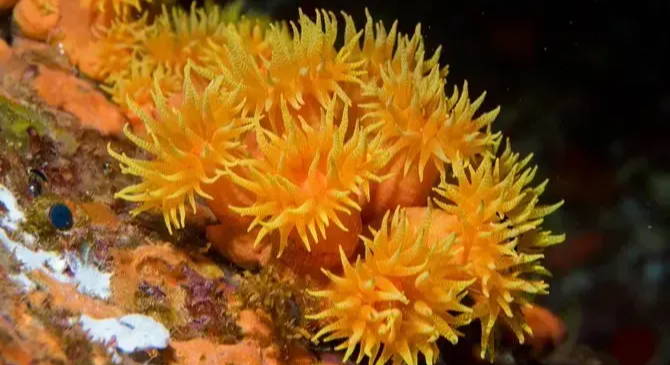 ---
---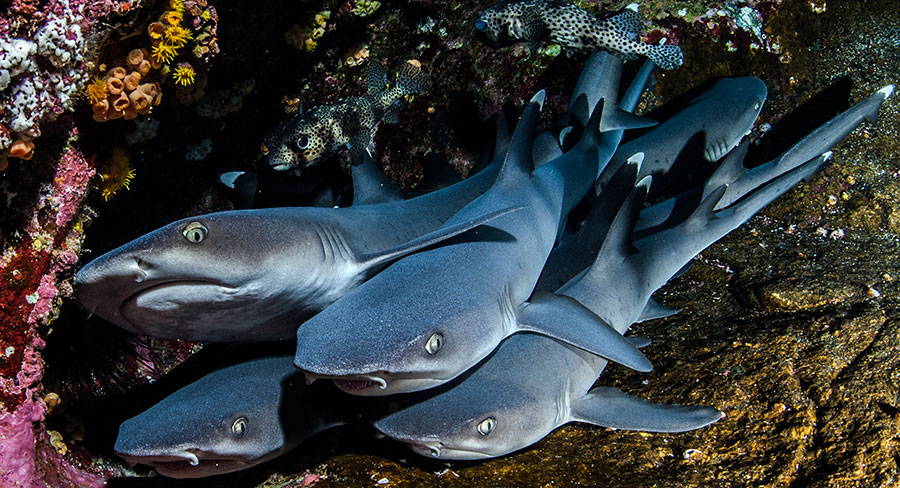 ---
We recently went out with Caitlin for 2 shore dives and Kev for a night dive. Super friendly and fun dive masters. The locations they choose were very convenient and the diversity of underwater life was awesome. We were a group of four (myself, my husband, our adult daughter and her boyfriend). They provided any missing gear we needed and the gear provided was in excellent shape. Would definitely dive with this company again!
---