Kona Whale Watching Tour
---
---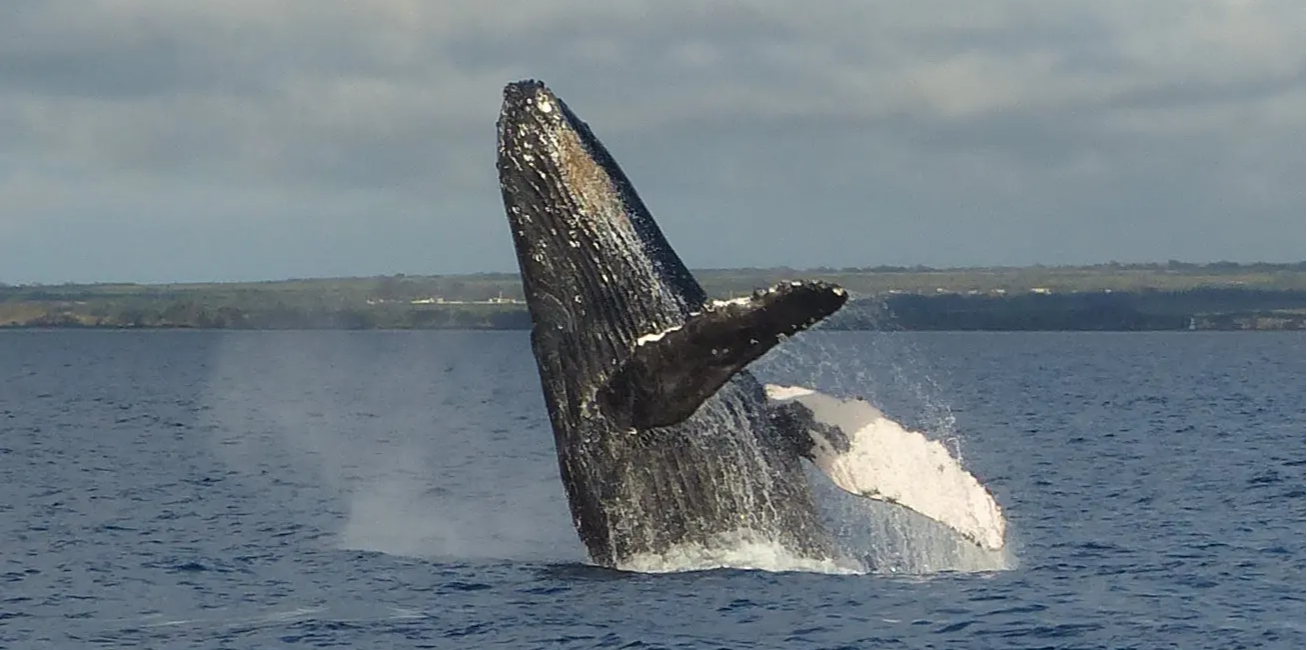 ---
Kona Whale Watching Tour
Duration 3 Hours
Adult Ages 13+ $115

Child Ages 4-12 $90
---
---
Make your experience of the Big Island one you'll remember for a lifetime with a Kona whale watching tour!
When you arrive at our meeting location, your naturalist captain will explain the whale's behaviors and get as close to them as possible (we adhere to Federal MMPA viewing regulations).
We also have hydrophones on board to listen to the beautiful whale song. And for an amazing experience, join us on one of our sunset tours where you'll encounter humpback whales on a 24-foot Zodiac boat during one of our lovely tropical sunsets!
Zodiac rafts are known worldwide as the perfect vessel to observe marine life. Our fast-moving Zodiacs get into viewing position quickly and provide an exhilarating and fun ride.
The small-group atmosphere of our expedition allows for a personal and intimate tour. The rafts are only a few feet off the water and everyone has a front-row seat on our 16-passenger Zodiac.
We frequently sight dolphins and other marine life during our expeditions and as time allows we can take you up close to see the sea caves, lava tubes, and rugged coastline.
Please note that due to the bouncy nature of our ride we do not allow any persons with back or neck problems or ladies that are pregnant on the tour.
Frequently Asked Questions
Where do you depart from?
Most days we depart from Honokohau Harbor. However, it is a good idea to call when you arrive on the island to reconfirm your reservation and check-in location.
I'm pregnant. Can I go on the tours? I've had back and neck problems in the past. Can I go?
Due to the sometimes bouncy nature of our ride, people with bad backs, older people who are frail, and children under 5 years old are not to take our tour. Also, we do not allow pregnant women on our tours.
Can I bring a good camera?
Absolutely! The ride is generally dry though occasionally we will have some light spray. We will instruct you to keep good cameras covered and you do bring them at your own risk.
How does weather affect the trips?
We are fortunate to be on the Kona Coast of the Big Island. Our side of the island is protected from wind and weather by three volcanoes so we are rarely affected by bad weather. If it does happen you may cancel or reschedule without penalty.
No, because that takes away from the "raft" experience! Wear sunscreen and a hat and you will be loving it! We also are able to get under the sea caves BECAUSE we do not have a covered raft! (We now have one boat that has a small cover on it. Please us know if that is your preference.)
Will there be bottled water on the boat?
No, but you are welcome to bring your own reusable water bottle. We have filling stations in the office and on the boat. We also have reusable water bottles available for purchase before your trip that will be filled with cold water waiting for you. There are reusable water bottles available for purchase during check-in.
Do you provide transportation from my hotel or condo?
While staying on the island, you will probably find it cheaper and more convenient to rent a car. Otherwise, there are a number of taxi companies and Uber that can assist you.
What is your cancellation policy?
We have a strict 48-hour cancellation policy. For parties of 6 or more, we have a 72-hour cancellation policy. No refunds within that time frame.
I have never snorkeled before; is it hard to do? What if I'm not a strong swimmer?
No, snorkeling is one of the easiest water activities you will ever do! Our patient captains are experts in teaching our guests. We have several different flotation devices on each boat and we have special vests that you can wear while snorkeling.
---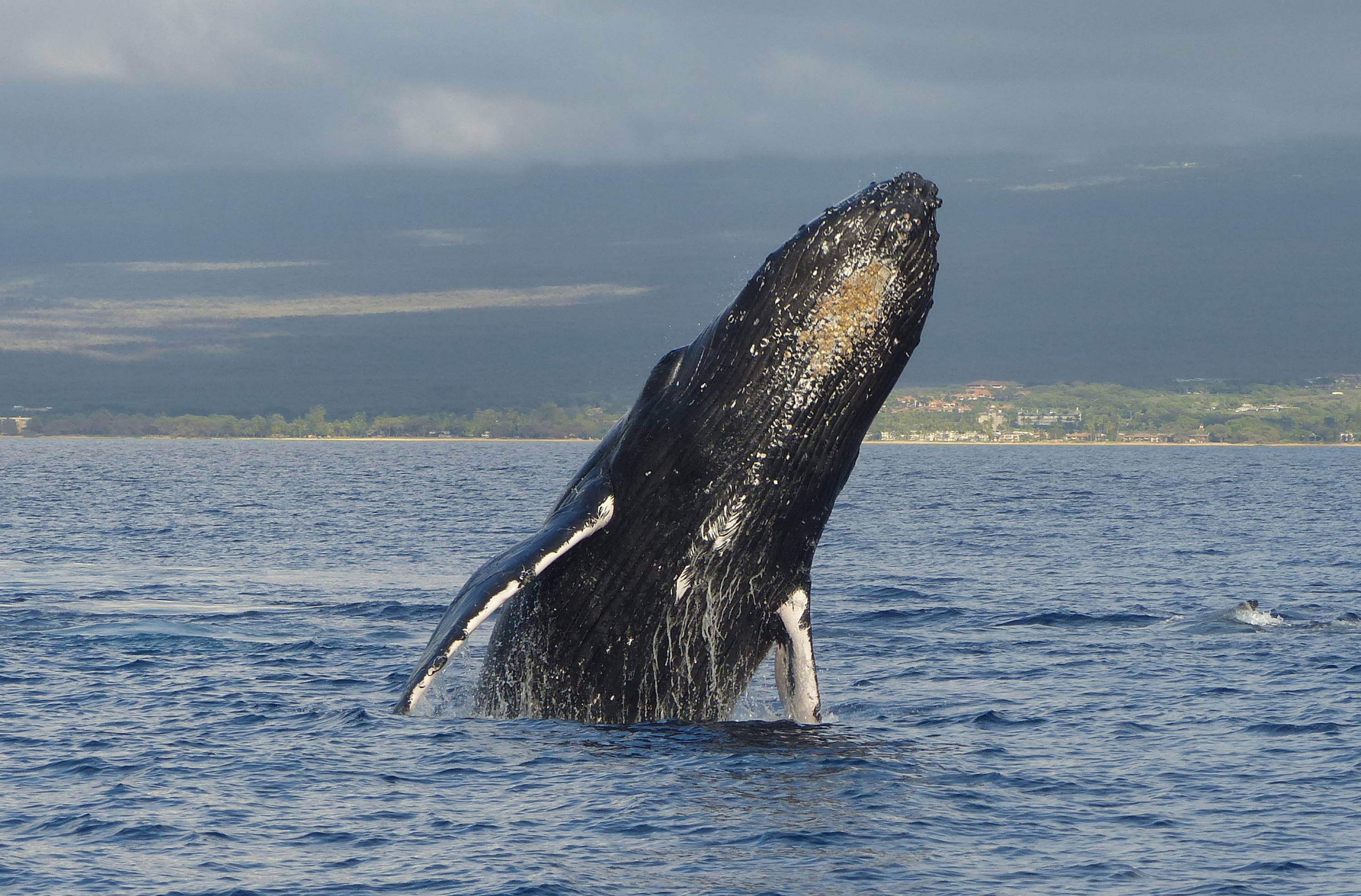 ---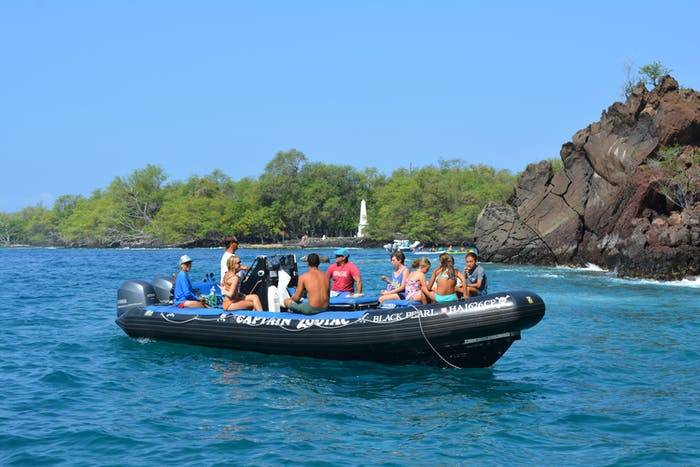 ---
Best Whale Watching Experience!
We went on the 3-hour whale watching tour from Kona and had the most amazing experience with Captain Chuck and Amanda! First off, they were just very cool people, but more than that, they truly care about their guests' experience. I mentioned I hoped to also see dolphins and Chuck made sure we went to an area where dolphins were playing! Amanda was very knowledgeable and shared many facts about humpback whales during the excursion, which added to the experience. We listened to whale sounds and saw so many whales -- it was incredible! The boat ride was really fun too! I have been whale watching before, but this was by far my best experience ever and I would highly recommend Captain Zodiac!
---
Due to the pandemic, our family hadn't been together for more than a year, so we splurged for a private charter. What an exciting part of our reunion. Captain Rick was wonderful, patient, and knowledgeable, while observing pandemic guidelines, as we did. Our top priority was whale watching and were delighted to see several pods of spinner dolphins, several whales, heard live whale songs, both with and without a speaker, and snorkeled. We highly recommend Captain Zodiac.
---