Kona Private Scuba Diving or Snorkeling
---
---
---
Kona Private Scuba Diving or Snorkeling
Duration 5-7 Hours
$1,195 Premium Private Charter
$1,495 Premium 7 Hour Private Charters

---
---
Looking for a private boat in Kona? Look no further.
If you are planning to private charter one of our boats we recommend doing so in advance. This will help to ensure that there is availability on the dates you plan to join us. The possibilities are nearly endless, so we suggest you get in touch with us and we can help you hone in on ideas for your own Kona boat charter.
There are many different dive sites in beaches up and down the Kona Coast. So many in fact almost no one has visited them all! This means that we can explore up-and-down Kona's Coast, and find the perfect spot for your group outing. If you're interested in looking for specific critter or just want to have command of your own vessel this is the way to go!
With over 49 dive sites within a 30 minute drive of the harbor we have plenty of opportunities nearby. There are many other up dive sites up and down conus Coast and depending on whether we can offer a more specific outing if you have something in mind. Some sites have access to caves or caverns, other sites are more frequented by certain species of animals. This means that based on your predilections we can help you have the experience that is best tailored to your dreams. Our guides are experienced at finding animals and delivering a fun and relaxed outing. Our safety standards are the highest on the Big Island. This is because safety is one of our core values.
Would you like to offer food on your charter? We have food options available for you. With proper planning we can deliver the experience that suits your group best. Kona Honu Divers is a full-service dive company that carries premium rental gear. This means that you'll be comfortable in the water diving in any condition. Speaking of conditions Kona has some of the best in Hawaii. Kona is renowned for its scuba diving in Hawaii. This is because we have some of the calmest waters with some of the best visibility found in Hawaii. Our clear waters are full of colorful tropical fish in the warm reef conditions allow for easy snorkeling.
The Boat
The Honu Lele is a 33ft World Cat fast 6-passenger vessel. She has plenty of shade, fresh water shower, and the ability to get you places quickly. This is a perfect option for those that want a special excursion for their friends and family. Since you have chartered the boat you have a wide variety of options to choose from. Call us to discuss ideas.
Looking for a private boat in Kona? Look no further, we have Kona's nicest dive boats and most experienced crew. We would love to take you and your friends or family on an experience they will never forget. With so much coastline to cover the options for exploration are nearly limitless. Your options in Kona boats are many but few can match the experience you will get with us.
Frequently Asked Questions
For your convenience certified divers and snorkelers can meet directly at our boat in the marina. Electronic waivers must be signed prior to your arrival at the boat.
Where do I board the boat?
Honokohau Marina, slip #32.5, Kona's Small Boat Harbor. You are provided directions in the confirmation email. Or in Google Maps "Kona Honu Divers Boat Dock"
What items should I bring on the boat?
It is recommended to bring a hat, sunglasses, towel, and a sweatshirt or jacket. Please bring reef safe sunscreen only. Please check your sunscreen for "benzones", if your sunscreen contains any benzones it is harmful to our reefs. Do NOT use it if you are getting in the ocean. We use, sell, and recommend Stream2Sea.
Can I bring my own snorkel gear?
Absolutely, you may bring your own gear.
We also provide all the sanitized gear you will need.
Regardless of whether guests choose our gear or bring their own, we encourage first time snorkelers or guests who want a refresher to attend our "Snorkeling 101" class where we share valuable tips to enhance the fun! "Snorkeling 101" is offered on the vessel by our highly trained crew right before snorkeling begins.
When/Whyt should I hire a private guide?
If you need extra attention then what is typically given in a dive group, if you are feeling anxious or nervous, have trouble clearing your ears and need extra time to descend, need to work on buoyancy skills, want to do a gear familiarization for new equipment, working on achieving better air consumption, are uncomfortable in a dive group, or just want to go at your own pace.

You have a 10-11-year-old Junior Open Water Diver
When you hold the PADI Scuba Diver certification – this means only 2 of the 4 dives for open water diver has been completed
When you have equalization issues and need extra time to descend
When you are a new diver and aren't quite ready to be in a dive group
When you are anxious or nervous, or just want more personalized one on one attention
When you want to creep along and photograph your favorite critters
When you have a group of more than six divers and want to all dive together
Do you provide shuttle service?
Divers, students, and snorkelers must provide their own transportation to our shop and to the harbor, which is only 10 minutes north of our shop.
We are staying in Waikoloa or North Kahala how far away is you shop from our resort?
If there is no traffic 45-50 minutes is the typical drive time, but alas, we do have traffic (I know, it is hard to believe!) so make sure you give yourself extra drive time. You don't want to miss the boat!
Can I do an introductory dive to see Manta Rays?
You must have your open water certification before you can participate in the manta ray night dive. Although, you can always join us as a snorkeler on the manta charter which is equally as amazing.
I am thinking about getting certified. Is there a way to try it before I enroll in the class?
Absolutely! Our introductory Discover Scuba Diving course is designed for those that have never dove and wish to try it out before they commit to a class.
How old do my kids need to be to get certified?
Our shop standard minimum age for certification is 12 years of age.
Can I join my family on their training dives?
We need to harbor a classroom atmosphere and limit outside distractions so you are unable to join in on the training dives, but you are welcome to join the other certified divers on the charter and tour the reef led by the dive guide.
Do I need to be a really good swimmer to get certified?
We do not provide hotel pick-ups. Our vessel departs from down-town Kailua Kona, at the north end of Alii Drive, from the Kailua Pier. Taxis, Uber and Lyft are options for transportation if you're staying outside of walking distance.
What equipment do I need to provide for my certification?
You will need to provide your personal equipment which is a mask, snorkel, and fins. We offer a student discount for this equipment. We would be happy to fit you for quality equipment. Having an ill-fitting mask makes performing the tasks during your certification class more challenging. We will provide BCD, regulator, and wetsuit for the duration of the class.
I am a certified diver but I lost or forgot my dive card.
If you are a PADI certified diver you may obtain an e-card immediately from the PADI website. If you are a certified diver with SSI, SDI, or NAUI you can verify your certification by going to their respective websites and either print it out or taking a screenshot with your phone.
What is the best time to see Manta Rays?
Our manta rays are not seasonal, they are here all year-round. We see them over 85% of the time. Please remember while they are extremely reliable they are still wild creatures and we cannot guarantee their presence. See our Manta count page for an updated calendar of sightings
Do I need dive insurance?
Yes! Every diver should have dive insurance. Regular health insurance does not cover any scuba diving related incidents. We highly recommend DAN (Divers Alert Network).
---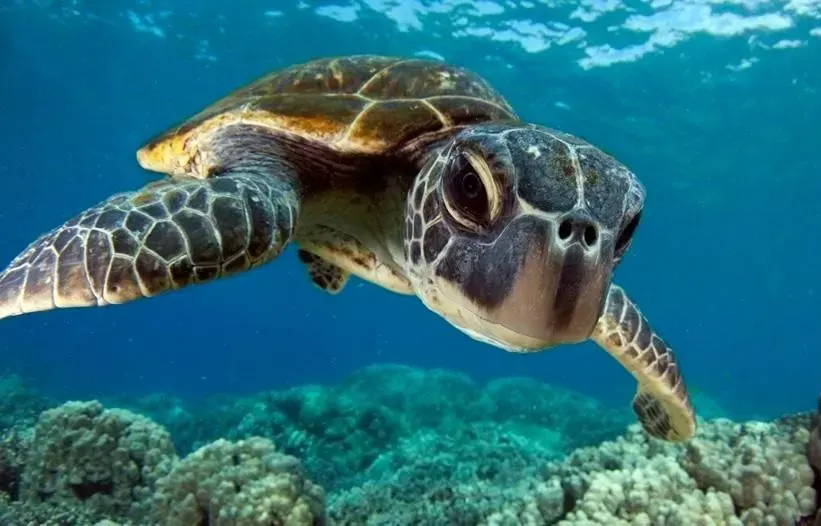 ---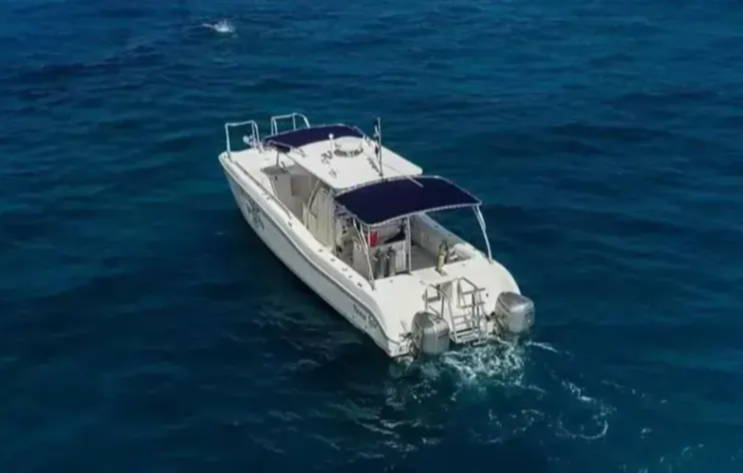 ---
We did a

private

boat with Kona Honu. Byron was excellent help on the phone when we called from Colorado to set up. On the boat Carl and Andy made for a fun crew. The second dive we saw a white tip shark. On the first dive there was a Shark but only Andy knows. The Manta dive the previous evening was also legendary. Will visit again soon.
---