Kohala Waterfalls Adventure
Kohala Waterfalls Adventure
Duration 7-8 Hours
Adults 13+ $215
Children Ages 12 and under $190
Rated Easy for all ages
Immerse yourself in stunning private Kohala waterfall
Tranquil streams, scenic coastlines, and rugged valleys on this North Kohala adventure. Experience an off-road drive to an exclusive trailhead.
Highlights:
A Hawaiian Waterfall tour, unlike any other. During this exciting adventure, guests will:
Ramble off-road in a 4-wheel-drive vehicle.
Take a relaxed, guided walk through a private nature reserve.
Cool off with a swim under one of seven cascading waterfalls.
Enjoy a private picnic lunch with views of soaring sea cliffs and remote valleys at one of the island's most iconic lookouts.

Tour is approx. 7-8 hours. Travel time round-trip is approx. 3.5 hours from Waikoloa resorts and 4 hours from HFT, Kona.

Restrictions: Guests should be able to hike on uneven or rocky terrain, and we sometimes encounter cool, wet, or muddy conditions. Other tour restrictions may apply.
What to Bring & Wear: Reusable water bottle, comfortable walking shoes or reef walkers, bathing suit, hat, sunscreen, and a light jacket or sweatshirt.
COVID 19 Health & Safety Policy
Hawaii Forest & Trail has implemented new Health and Safety Policies based on guidance and requirements by the State of Hawaii and CDC. The following requirements will need to be met in order to join us:
Proof that you are not under mandatory quarantine through the Hawaii Safe Travel Program or proof of completed 10 day quarantine (airline generated flight itinerary). Without this, you will not be permitted on the vehicle! Health Questionnaire and temperature check with contactless infrared thermometer completed prior to your participation.
Face masks are required at all times in our vehicles and wherever social distancing is not possible. Guests agree to follow guide instructions.
FAQ's
How much hiking do we do? Expect to cover approximately 1.5 miles in 1 - 2 hours.
Is there elevation gain? Expect to do minimal climbing. The estimated elevation gain over the course of the hike is about 200'.
What is the water temperature in the waterfall? Water temperature varies and ranges between 60 and 70 degrees F, very cool and refreshing.
Schedule
Daily tours depart from Hawaii Forest & Trail Headquarters, and Waikoloa Queen's Marketplace. Tour time is about 7-8 hours round trip
Included
Deli-style lunch prepared by Christine's Deli with assorted beverages. Sunscreen, bug spray, and hand sanitizer are also available upon request. Please bring your own reusable water bottle (we provide refills!) Reusable waterbottles may be purchased upon request.
Gear Provided
Walking sticks and rain jackets.
Cancellation Policy
Customers will receive a full refund with 24 hours notice of cancellation.
• Private tours: Customers will receive a full refund with 72 hours notice of cancellation.
Cancellations within the cancellation period and "no-shows" will be charged the FULL AMOUNT of the tour.
UPGRADE to an affordable Private Ohana tour and experience the Kohala Waterfalls Adventure exclusively with your family or small group. Priced at $1,250 for up to 4 people and $168 for additional guests. Maximum 8 guests per van.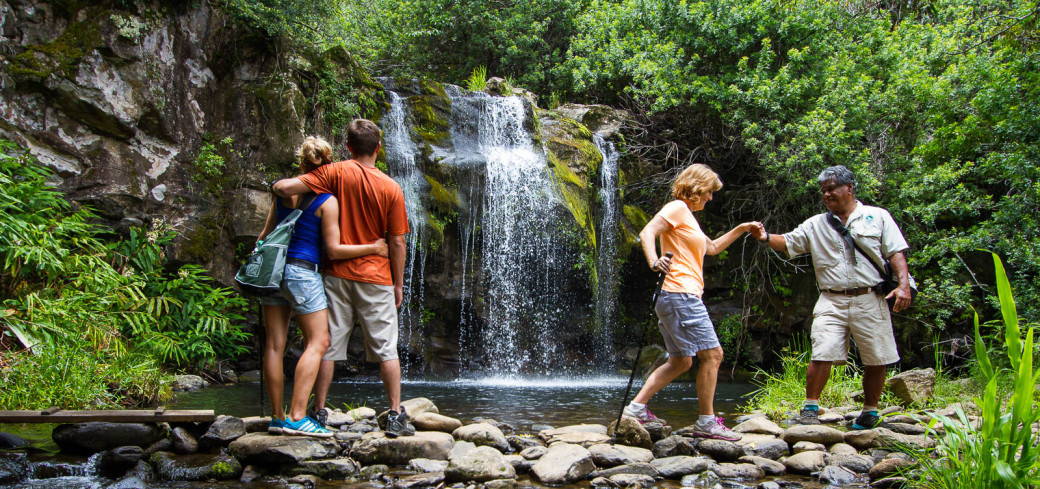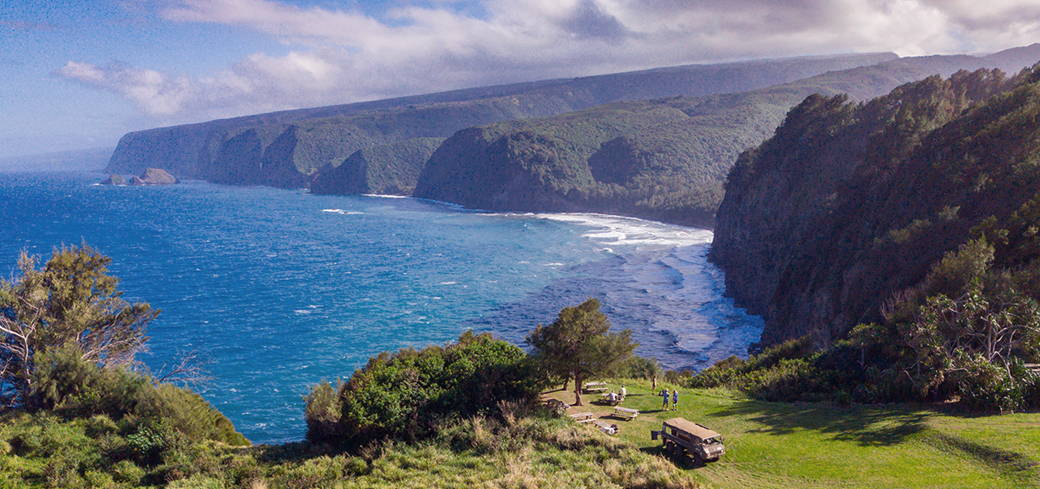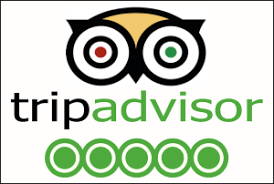 Venture781569
wrote a review June 30, 2021
Beautiful Waterfall Hike and Swim
Our group of ten had an incredible time with our guide, Taro! He was very knowledgeable and accommodating to what we all needed. The hike was amazingly gorgeous and the lunch spot was even better! Well worth the money and we all highly recommend this trip!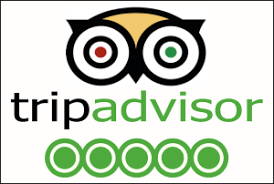 Lori S. Colorado Springs
wrote a review June 12, 2021
Beautiful hike to many small waterfalls. Our guide, Mark, is a native Hawaiian and could tell us history and about the native and invasive plants. We sampled wild-growing fruit, swam below a waterfall and had lunch while enjoying a spectacular view.