Kohala Canopy Adventure
---
---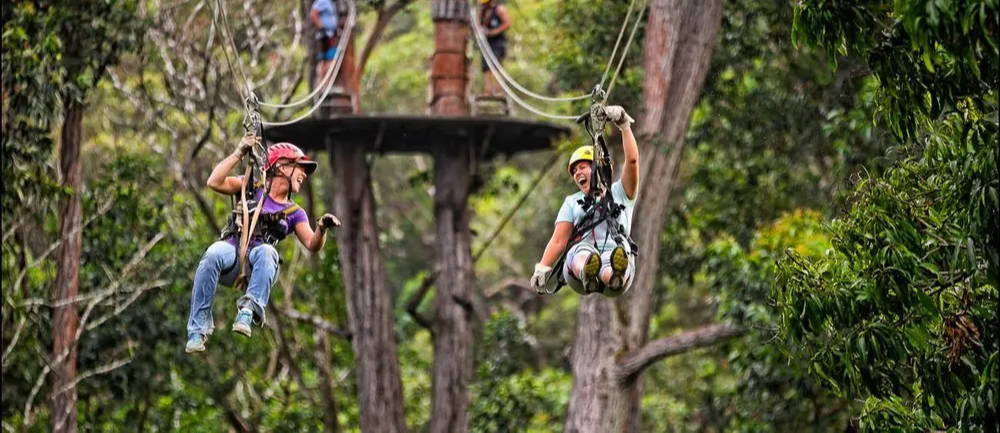 ---
Kohala Canopy Adventure
Adults $189
Children Ages 8-12 $164
Children must be 8 years old or older
---
Experience the thrill of zipping from tree-to-tree, reaching speeds up to 45 MPH while taking in the beauty of the forest canopy.
Experience the only full canopy tour on the island, featuring 9 lines, 5 sky bridges, and a rappel, during our Kohala Canopy Adventure. Designed and built within a towering forest on a private nature reserve, this elevated adventure is perfect for all – whether you're a beginner or seasoned expert. Our certified zipline guides promise both safety and comfort while sharing their expanded knowledge of the area's natural and cultural history.
Kohala Canopy Adventure Highlights:
Zip, trek & rappel through a sustainably built aerial trekking course.
Experience the thrill of flying from tree to tree and reaching speeds up to 45 MPH while taking in the beauty of the forest canopy
Tree to Tree zipping means no walking up and downstairs in between every zip.
Enjoy majestic views of the Kohala Coast, Maui, and ancient Hawaiian agriculture systems
Take a fun off-road drive in one of to the top of our course. Enjoy a complimentary treat of trail bars, and fruit snacks.
We comply with the highest level of safety standards set by the industry's internationally recognized governing body; Association for Challenge Course Technology (ACCT).
Capture the fun with a GoPro camera rental or have your guide take photos for you with our photosystem designed specifically for ziplines.
ZIPLINE TOUR FACTS
9-Line Zipline Canopy Tour.
2 certified canopy guides on every tour.
Rated Easy to Moderate.
Approx. 2.5 – 3 hours, start to finish.
Rainwear, water, snack, all safety gear included.


ZIPLINE TOUR REQUIREMENTS
Participants must be at least 8 years old.
Weigh between 70 and 270 lbs. Participants will be weighed at check-in.
Must be able to walk over uneven terrain and handle one short walk up about 25 stairs. This tour is not for expectant mothers.
Guests must wear closed-toe walking shoes and Pants, capris, or knee length shorts. No Tank tops, Short-shorts, or any clothing that may allow direct skin contact with the harness.
Big Island Zipline Tour FAQs:

Is zipling difficult?
Kohala Zipline on the Big Island of Hawaii doesn't require intense physical exertion, although the course includes a short uphill trail hike. Our canopy tour guides will clip you securely into your harness, provide a detailed safety briefing, and give clear hands-on instructions throughout the tour.
What happens if I decide I don't want to zip anymore? How do I get down?
Zipline tours are adventures, by definition unusual, exciting, and somewhat daring. Kohala Zipline on the Big Island of Hawaii accommodates participants who want to try a canopy tour only to find out that it's not for them. You'll have a chance to explore your comfort zone during your first two short tree-based zips, after which you have an option to exit the course at Platform Three before our zips get bigger and faster. While it is technically possible to exit at any time during the Kohala Canopy Tour, doing so may delay fellow participants in your and even in subsequent groups. Keep in mind, your safety and comfort are top priority for our guides.
How safe are ziplines?
At Kohala Zipline on the Big Island of Hawaii, participant safety comes first. Our elevated platforms are engineered and tested to exceed twice the maximum limit on working loads. They are built into trees with strict structural integrity. The course incorporates redundant safety systems in design elements and daily operations. Kohala Zipline complies with or exceeds all standards of the Association for Challenge Course Technologies (ACCT).
---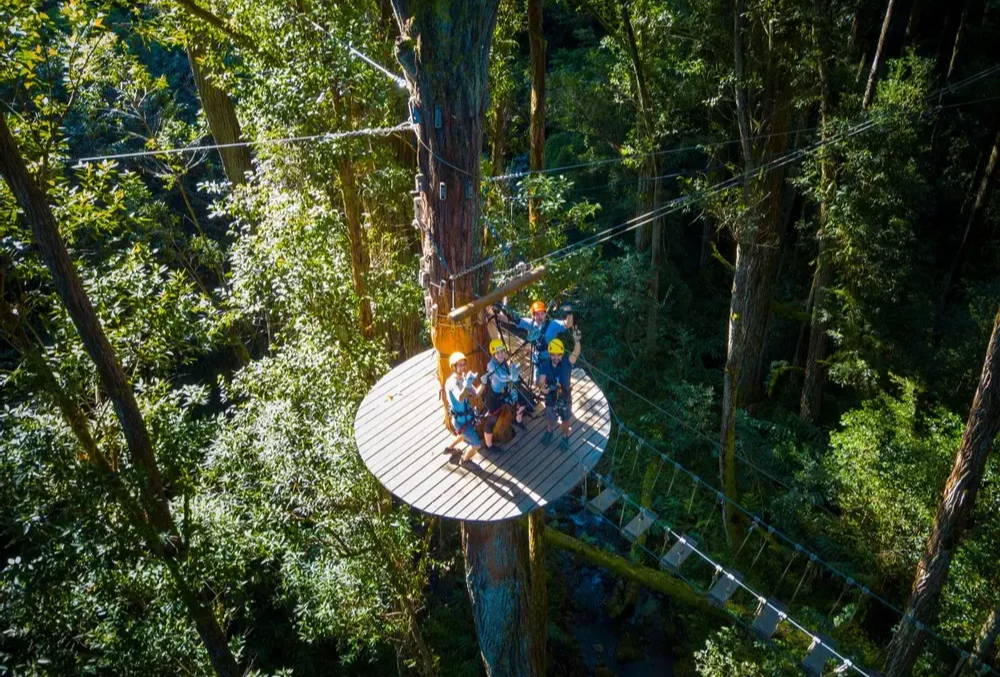 ---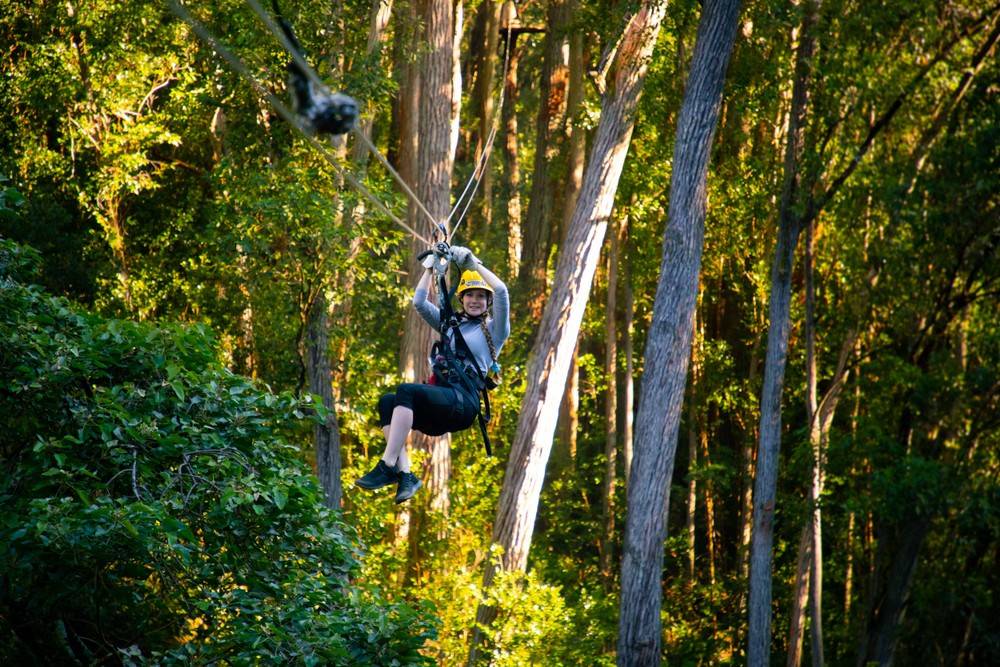 ---
Derek & Bubu were our guides. They were highly skilled, made the day fun & although quite a bit more effort than other ziplines (hand braking), they adjusted their protocol; allowed me to go last & braked for me. Bubu was especially helpful and reassuring, keeping me laughing instead of crying. It was a once in a lifetime, memorable day for our family with beautiful forest canopy views, wildlife, flora & fauna. Many thanks, Mahalo & A Hui Hou
---
My brother and I had an amazing time zip lining! The guides made sure we were comfortable and informed before we managed our first short zip line. They also informed us they have continuous training in case anyone manages to get themselves stuck in the middle of a zip line.

They were awesome, funny, informative and memorable! I would highly recommend this to anyone who is looking for a very memorable activity while visiting the big island!

They also gave us amazing recommendations for places to eat and other things to do while on the island. It was great!