Kauai South Island Boat Snorkel Tour
---
---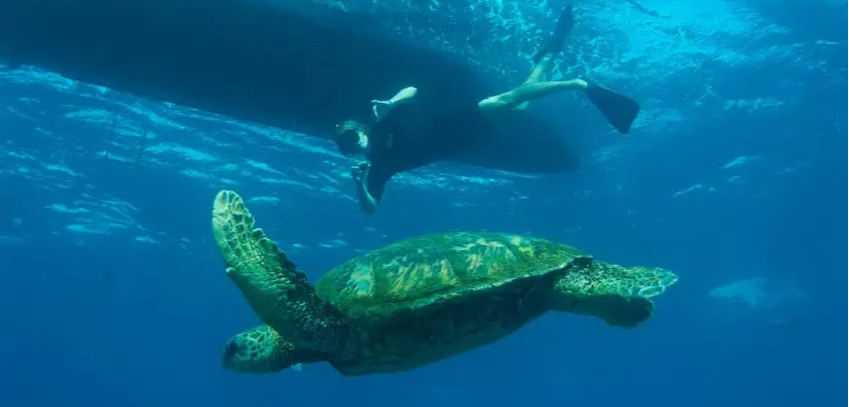 ---
Kauai South Island Boat Snorkel Tour
Duration: 3.5 Hours
Ages: 5 years +
Adults Ages 13+ $125
Children Ages 5-12 $105
---
---
Kauai's Ultimate South Shore Zodiac Boat Snorkeling
Kauai South Island Snorkel Adventure takes you on a three-hour tour to see the Queen's Summer Home from Allerton Bay, alongside the famous Spouting Horn and, weather permitting, out to Kipu Kai. Snorkeling in Kauai is a must and we found two of the best remote snorkeling locations in sunny Poipu.
Encounter occasional dolphins, lots of turtles, and an abundance of exotic Hawaiian reef fish and eels. Snorkel Sheraton Caverns, known as Honu Hale – home of the turtles.
There is so much to see on these southern coasts in terms of pristine reefs and off-shore caverns that snorkeling in these areas becomes a true pleasure. Add to this the fact that these shorelines are mostly navigable and calm the whole year long, and you'll soon start to appreciate the focus of Kauai Z-Tourz' "modus operandi." The fish in these areas are plentiful, the reefs are gorgeous, and the weather is almost always sunny and beautiful.
Kauai's Ultimate South Island Zodiac Boat Snorkel Adventure explores Kauai's beautiful southern shore. Our 25' rigid hull inflatable zodiac boat called "Hokupa'a" will get you away from the shore and up close to Kauai's amazing…
Additional Details:
What to Bring: Towel, sunscreen and a light jacket for cool mornings.
Check-in: 3417 Poipu Road, Suite 105, Koloa, HI 96756
Includes: Snorkel gear and dry bags. Please provide shoe size for fins.
Frequently Asked Questions
Do I need to know how to swim?
To be successful on our Zodiac Boat Snorkel this should NOT be your first attempt at swimming. If
this will be your first attempt at swimming, please consider our Guided Shore Snorkel instead!
Do I need to be an experienced snorkeler?
No! Beginners are welcome on both of our tours. If you have never stepped foot in the ocean
or a swimming pool, please consider our Guided Shore Snorkel.
With any extreme sport, there are always exceptions and potential risk. However, in general
snorkeling with a guide is very safe. We provide Boogie Boards, Noodles, Wetsuits and
Snorkel Vest to help ensure everyone doesn't struggle to stay on the surface. In addition, our
guides are always close buy and will keep a watchful eye out for you and your group!
Can I wear contact while snorkeling?
You can, however, it is a potential for you to lose your contacts. You can always ask your guide
for a prescription mask to keep your contacts safe in your room.
If you are prone to motion sickness it is always a possibility when in moving water. Even more
so from the boat. We definitely recommend taking something ahead of time as we are unable
to provide any refunds for sea sickness. A few helpful hints to help prevent motion sickness if
you are unsure if it will affect you: limit acidic foods such as coffee, pineapple and citrus fruits
and juices prior to snorkeling. If you have extreme motion sickness, we recommend our
Guided Shore Snorkel instead..
How many snorkelers will be on each tour?
For our Guided Shore Snorkel tour we limit to a maximum of 8 snorkelers per 1 guide.
For our Guided Zodiac Boat Snorkel we limit to a maximum of 14 passengers per 1 guide and
1 captain.
What if the weather is bad?
Weather forecasting is most likely just like back home…not always accurate. Therefore, we do
use forecast models to look at how conditions may be…but the best fail safe method is to see
it with our own two eyes. Keep in mind that what is happening in one part of the island is NOT
what is always happening in the other. Many times in Poipu it is blue skies and sunny while
overcast and rainy in other parts of the island.
What is the cancellation policy?
If you choose to cancel the tour for whatever reason, you need to make sure to do it OUTSIDE
our cancellation period of 48 hours. Within 48 hours will be subject to penalties.
Can you guarantee I will see turtles?
No company can ever guarantee seeing marine life for the simple fact that it is wild and may
not stay in the same location we last saw them. Therefore, we cannot guarantee the sighting of
any marine life while on tour with us. HOWEVER, for our snorkel tours, the locations we go are
pretty common locations to see the turtles and our crew will do our best to show you when we
see them!
Do you offer photos of the tour?
Yes! All of our guides will have cameras with them. You capture the memories, we'll capture
the moments! These photos and videos will be posted online after the tour and you'll have the
option to purchase 1, 2 or the entire album.
I am pregnant, can I still participate in the snorkeling tour?
Yes! (From the shore). For safety reasons our vessel is NOT recommended for expectant
mothers. Please consider joining us for the Guided Shore Snorkel instead.
---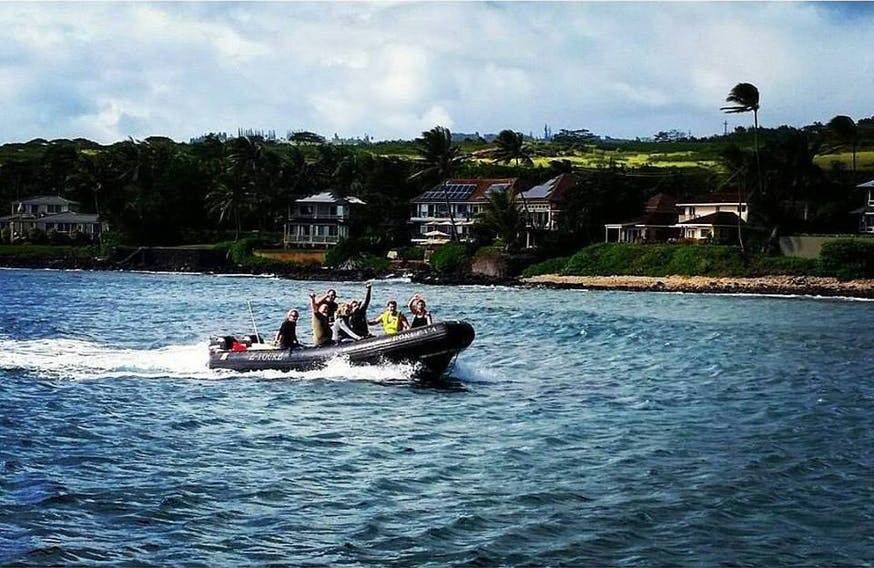 ---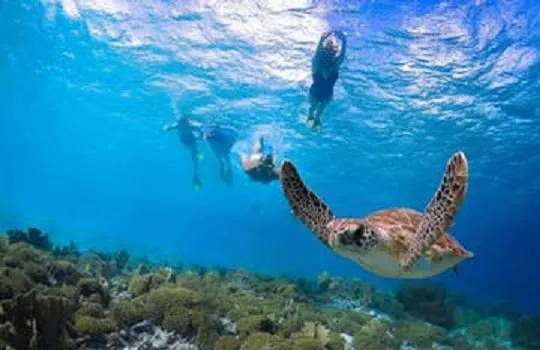 ---
Amazing Snorkeling Adventure
This was such an incredible experience! Josh was our guide and he was so helpful and knowledgeable. His priorities were to keep us informed, safe, and to make sure we were having fun. I took my kids (ages 5 and 8) and Josh was so kind, patient, and sweet with them. He made the snorkeling experience what it was- adventurous, once in a lifetime, and such a blast. I would definitely recommend Z tours to anyone visiting the southern part of Kauai!!
---
We loved this experience! Nan was so patient and kind! We saw so many sea turtle and fish at both sites. This is definitely worth the price don't miss out on this one!
---