Oahu Island Photography Tour
---
---
---
Oahu Island photography Tour
Per person $ 140
Time: 8 hours
Days: Tuesday and Sundays
Departs at 7:00am Tuesday / 8:00am Sunday
---
Get away from it all
See the island like you've never seen it before. Adventure awaits you on the Island Tour. We explore and photograph O'ahu's natural beauty, wildlife and sites of historic and cultural significance.
This is the "No-Rush" day tour. This Oahu photo tour starts with sweeping coastal vistas, pristine beaches, sacred heiaus, dramatic mountain valleys, the spiritual center of O'ahu, and in the winter…fearless surfers at Sunset Beach and Pipeline.
Good chances to see and photograph the Hawaiian Monk Seal or Green Sea Turtle along the way. We are volunteers for Malama na Honu at Lanikea Beach where we monitor the turtles as they come on the beach, educate the public about the turtles, and protect them.
In addition to going to off-the-beaten path locations we talk about Hawaii's history and culture…this is a full island tour and photo tour combined.
We stop for lunch – a taste of local flavors on North Shore. ( Lunch not included in tour price )
At the end of your day you'll walk away with stunning images of the islands' beauty, professional photography tips, and an appreciation of Oahu's rich culture and history.
There is no other tour on the island like this one. The Island Tour delivers a full relaxing day of discovery, image making and fun.
We are local photographers and naturalists who love photography and sharing the hidden places no one else will take you to. As experienced photography teachers and guides we assist you with pro photo tips whether you are using a mobile phone, pocket camera or DSLR. Experienced photographers will appreciate all of our unique locations and those who are new to photography will like the simple non-technical hands on approach to learning to take photos. We are committed to you capturing stunning images.
All the Tour photos displayed were taken while on the Island Tour. However please keep in mind that we do change our locations to accommodate the season and the weather. We get you to the best spots possible for that particular day. We do get rain from time to time…usually it's a sprinkle and then it's gone but if we know that it will be raining the entire time…we will cancel the tour. We are committed to you capturing incredible photographs.
Our photo tours are limited to 7 adults. Children aged 10 years and older.


All of our tours involve light walking. There is no hiking. However our vans are not wheelchair accessible. Please contact us for a private tour if you are unable to get in or out of a van or have a wheelchair/scooter.
We provide:
Pick-up and drop-off in Waikiki
Tripods
Photography tips and instruction
Hawaiian history, culture and geology
Fun
What People Say About Us
A fantastic way to see the island even if you aren't a photographer
My husband and I did this tour today to the north shore of Oahu and we had a wonderful time. Marie was extremely knowledgeable on both photography as well as the island and it's history.
We booked this tour at short notice and Marie couldn't have been more helpful or professional in providing assistance even down to camera rental.
This is one of the best tours we have ever done. We learnt a lot about photography and the island as well as having a thoroughly enjoyable day. There were only five people on our tour and everyone received personal input from Marie, regardless of their camera type or level of expertise. Transport was comfortable and the tour was well timed.
I would recommend this tour without hesitation and would have loved to have had enough time in Hawaii to do a sunrise and sunset tour. – Everitt, Australia
"One of the best ways of seeing Oahu and fun"
Very good spots to take photos and Marie was very good at helping everyone on the tour get the very best photos. She is a very good Photographer. She gave very good advise on how to improve my photo taking. Marie also took us to places most tourists don't get a chance to see. This tour was the highlight of my vacation in Hawaii. – Bill, Canada
Things to Bring:
Camera & Lenses (DSLRs, Pocket cameras, or smartphones), Polarizing filter (optional)
Comfortable, closed-toed walking shoes
Water
Light jacket or sweater
Hat and sunscreen
Sense of adventure
We provide water on all cruises. You are also welcome to bring your own food and drinks (including adult beverages) on any of our cruises. We even have coolers with ice that you can use.
Expect to see local reef fish, turtles, eels, beautiful living reef formations, and the famous South Shore of Oahu. You get spectacular views of Waikiki, Diamond Head, and the cityscape of downtown Honolulu. Sharks, dolphins, and whales may also be seen depending on the season.
Passengers with mobility issues need to be able to take a step across from the dock to the boat in order to board, and then guests can then be immediately seated. Our crew can assist if needed — just make sure to arrive a little bit early! Once on board, there is plenty of space for all our guests. Walkers and collapsible wheelchairs can be brought on board. Motorized chairs or scooters are not allowed.
---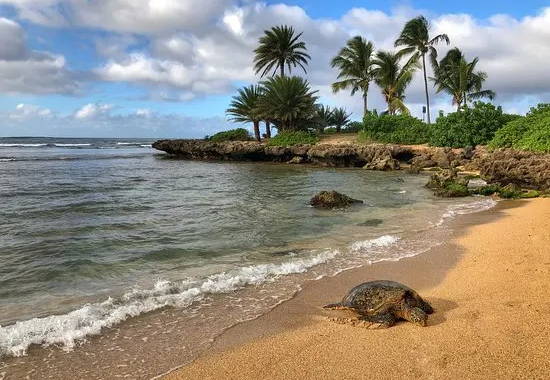 ---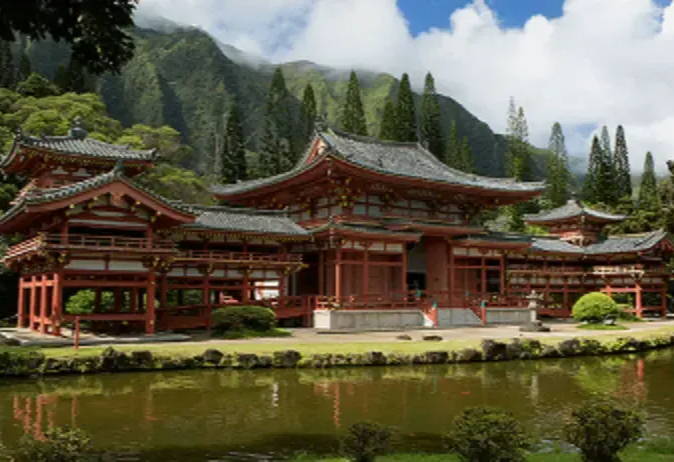 ---
Having always been a want to be photographer, the chance to take pictures in one of the most beautiful places on the planet was too much for me to pass up. I visited Oahu during the Covid pandemic from 12/4/2020 through 12/14/2020 and while many businesses were closed due to lack of visitors. I found a photo tour that was available. I booked it and based on other tours I had booked was not certain it would even run due to not enough guests to make it worthwhile. To my surprise the evening before my tour, I got a text confirming the tour. It was from the owner, Marie, who said I was the only passenger that day, I immediately offered to reschedule so she would not have to do a full tour with only one person and likely lose money. But she insisted as she did not want to disappoint me. I added the sunrise photo tour to my island tour so that we could get a full day in and start early.
Remember me saying I am a 'want to be' photographer. Well, that is true. I have a Nikon D5300 that I basically use as a point and shoot with all auto settings. I have always wanted to have someone show me how to get the most out of it. This seemed like a good time, and it was.
---