Hana -All the way around
Hana -All the way around
Private Tour $375.00 (First 2 Guests Included)
Each Additional Guest is $135.00 Per Person
Experience all the beauty of the full road to Hana!
As your journey begins, we pass the swaying jurassic grasses of Maui's sugar cane fields. Stories of Maui's plantation era will bring this area to life. Our first stop is Ho'okipa Beach Park to take in a bird's eye view of this world class surfing and wind surfing hot spot. Walk down to visit the Hawaiian Green Sea Turtles basking on the shoreline. Then transition to the rolling countryside of Huelo which gives way to thick bamboo forest. We stop at the vibrantly colored rainbow eucalyptus for some tree hugging before traveling deeper into the winding turns of the Road to Hāna. Along this shady curving road, we see streams and waterfalls packed with ferns, moss, fruit trees, birds and bamboo. We may stop for a swim in waterfall pool (depends on strength of flow).  Then visit fruit stands for shave ice & Maui's famous Banana Bread.  
Drive down to the Keanae Peninsula, site of a traditional Hawaiian village, known for its taro fields. Tended by mahi'ai (cultivators) in the same fashion as their Hawaiian ancestors. There we will visit an original stone missionary church built in 1856, the lone building to survive the devastating tsunami of 1946.
Wailua, the village next door, is our next stop. It brings us to the best waterfall the road has to offer, a grand, three-tiered falls named Waikani. If you wish, we can take a short, adventurous trail to the base of the falls for pictures & swimming.
Next, we head to an underground path through an ancient lava flow.  With the use of headlamps we observe many interesting features making it a must-see for those interested in caves, geology & Hawaiian mythology. Here, we learn about Pele, the Goddess of Fire, creator of the Hawaiian Islands and a well-known deity often referred to as Ka wahine ʻai honua, "The earth-eating woman".
Do you believe in dessert before lunch? If yes, then we will park at Coconut Glen's to fully explore the culinary delights of candy & ice cream made from Maui coconuts.
As we glide closer to Hāna town, we stop at Wai'anapanapa Beach Park. The translation for Wai'anapanapa is "glistening water" or "water flashing rainbow hues".  The name is perfect as the powerful contrast between the black, pebble lava field and the deep blue-greens of the ocean are dazzling. A path leads us to a naturally made lava arch and powerful blowhole. The cove-shaped black sand beach opens to a cave on the east side that can be traveled through to the ocean. Here we can dip in the sea, swim through the caves or just enjoy the glorious tropical beauty at this world famous Maui beach park.
Next, is the Nahiku Marketplace, a mini-village of tropical delights. This is a great place to enjoy local-style cuisine such as smoked fish, coconut shrimp or baked 'ulu (breadfruit)–so delicious! Find a variety of locally made gifts, including rare shell and semiprecious stone jewelry, spiritual icons, woodwork, glass art, paintings and more.
Following Nahiku is Hāna town. An area once favored by the Ali'i (royalty) and the seat of power for the entire island in the 15th Century. Learn about the metamorphisis of this native fishing village through the plantation era ending in modern time.
Just beyond Hana the road becomes narrow and rugged. The dripping jungle of Kipahulu gives way to the barren lava fields of Maui's hidden side; the road less traveled. The leeward part of Haleakalā is exposed; grass and shrubs scattered over jagged lava rock. We see canyon formations where ferocious wind has carved its way into the land. In this area, Maui's most recent lava flow is still exposed and cinder cones are still in tact. Observe the stark contrast between the wet & dry sides of the volcano. Next, we climb up high on the shoulder of the mountain to get a birds eye view of Maui's coastline and outer lying islands. Then, as the sun sets, relax, reflect, or nap as we take you down the mountain back towards our original starting point.
TOUR HIGHLIGHTS
Black Sand Beach
Lava Tubes
Best Waterfalls
Sea Caves
Blowhole
Hāna town
Rugged Terrain
Tide Pool Exploration
Fruit & Roadside Stands
Sunset with a Bird's Eye View
INCLUSIONS
Bottled Water & Fresh Banana Bread.
Lunch and other local treats are available for purchase at the road side stands & eateries
Morning departure between 7am – 8am
Depart from the Kahului Park & Ride
Duration is approximately 10 hours from Kahului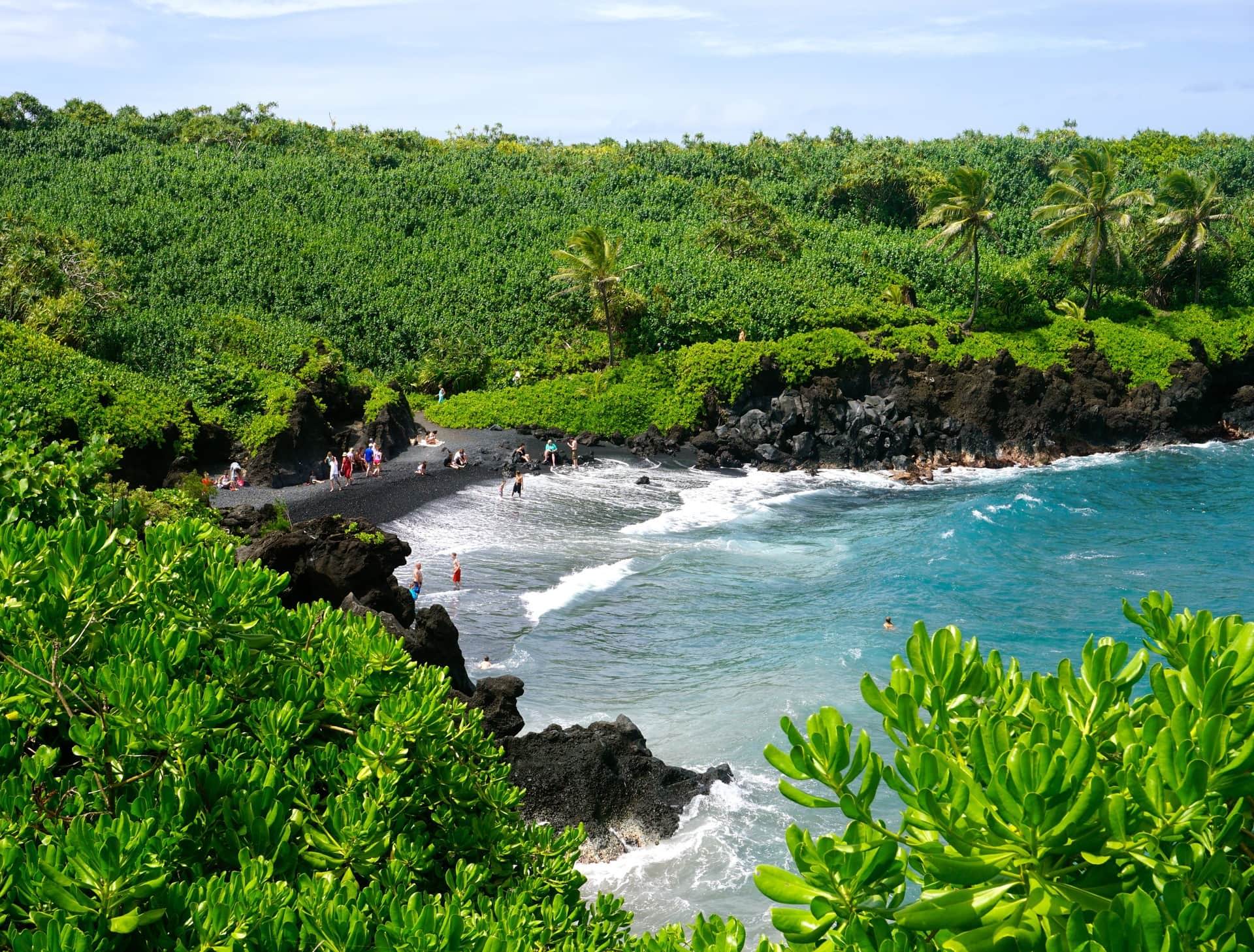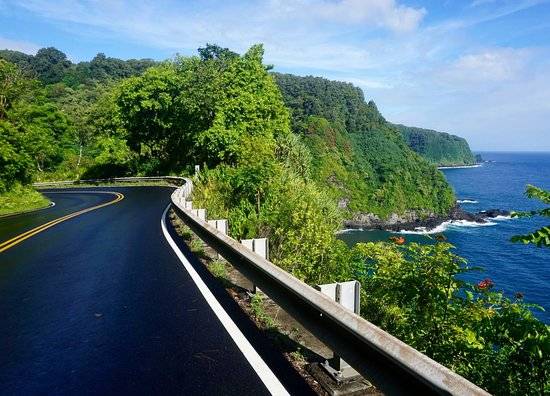 Probably one of the best tours ever taken! Gus and Tommy were fantastic! They were both so knowledgeable with all the different cultures and shared a wealth of information with us. We stopped at a nice roadside stand for lunch. They were very accommodating for everything that we wanted to do. The cruise company even broke my suitcase and they stopped so I could pick up a new one before I got back on the cruise ship. They took us to the black sand beach so one person in are party wanted to swim. They stopped along the road to give us different samples of all the varieties of plants, trees and nuts.