Guided Shore Dive Lahaina
---
---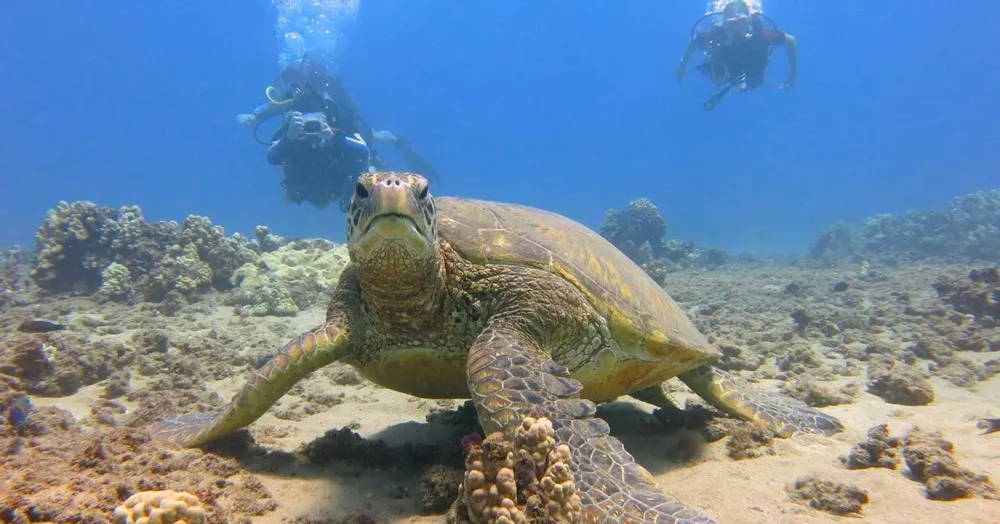 ---
Guided Shore Dive Lahaina
$79 Guided Shore Dive
Equipment rental included
Only for certified divers
Small group sizes
Photography package available
---
---
Scuba Diving in Maui with Turtles

The best Maui scuba diving sites for certified divers are accessible from the shore. So, join us for a guided shore dive to explore dive sites near your hotel in Lahaina, Kaanapali, and Kapalua. We guarantee you small group sizes led by safe and experienced dive guides. Certified divers looking for sharks and turtles will want to make at least one visit to the stunning human-made formations of Mala Wharf in Lahaina. Mala Wharf is most often our second dive of the morning.
Please note this guided shore dive is for certified divers only. Lessons for non-certified divers are also available. Look for the introductory Discover Scuba Dive and beginner PADI Open Water Diver course.
Maui is one of the best dive destinations in the United States because it has accessible coral reefs and exquisite lava formations. Scuba diving here is easy because you can enter the ocean from the beach, and most of the marine life resides at depths of 50 feet or shallower. Divers most often see Hawaiian Turtles cruising the coral reef and sometimes even encounter Spotted Eagle Stingrays or a pod of passing Spinner Dolphins at Airport Beach in Kaanapali. During January, February, and March, divers get to hear male Humpback whales singing!
Our Guided Shore Dive has something to entice and inspire every kind of certified diver. Maui has year-round near-perfect sea conditions, offering consistently clear visibility and warm water. If you like to create underwater memories, we offer a $60 photo and video package for all of your dives!
What to Expect for Your Guided Shore Dive
Mornings are the best time for excellent visibility underwater, so we meet at 9 am for most dives. We guarantee you the best Maui scuba diving experience by choosing the dive site the day before and emailing details to you. Look for an updated email before 5 pm with meetup instructions.
Our set up as a mobile Maui dive shop provides you with maximum convenience. We meet you at our headquarters in Lahaina, provide a safety briefing, and select gear before driving to the pre-selected dive site. Please let us know if you will not have a rental car. We like to offer two dives. A second dive allows us to explore a large dive site's entirety or visit a different Maui diving site. Each additional tank costs just $79. When making two dives, we finish up the diving day around lunchtime.
High-quality underwater photos and videos are available to purchase at a surcharge through our dive shop. Our Maui scuba diving photo package is an add-on, so please choose this option during checkout if you would like to take advantage of this service. The cost is $60. Book now to reserve your Maui diving experience with us! You can also contact us by email and read more about our dive shop in Lahaina.
---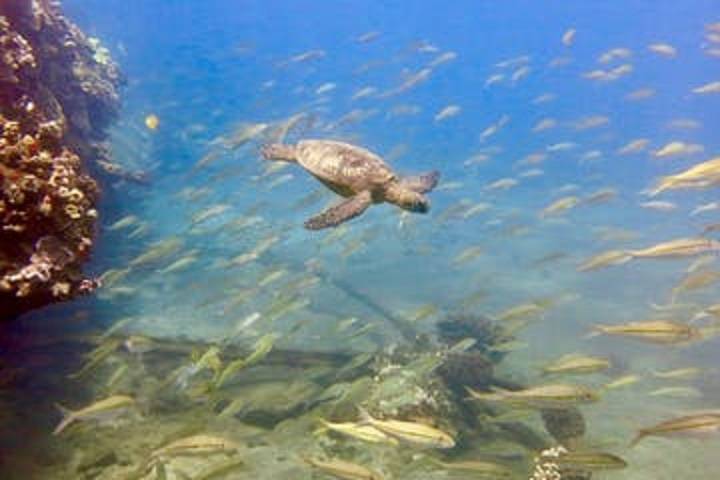 ---
---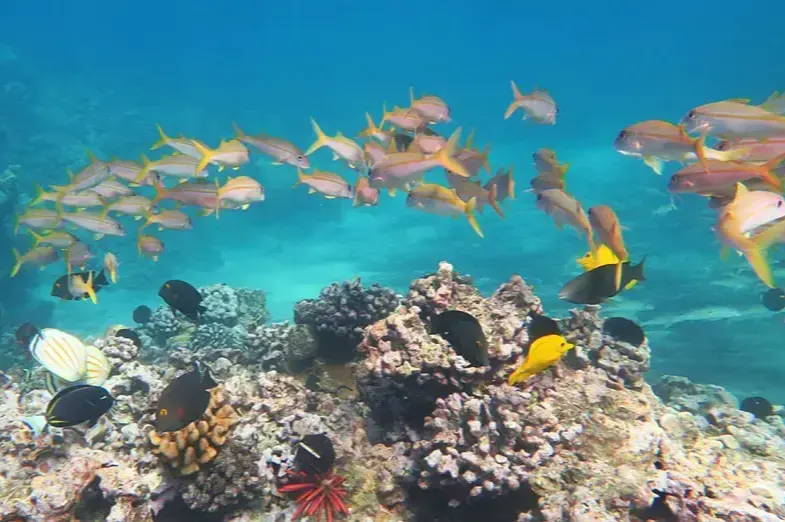 ---
We had a great day diving with Anika. We got to hear whales singing on both dive, especially the first beach dive. The turtles and reef sharks at the pier were great. Anika was a great instructor and helped with mask and clearing problems.
---
We did a shore dive with banyan tree and had a total blast. Annika was our dive master and she was great! Very helpful with setting up our gear and getting us in and out of the water safely. The company was very professional and responsive to emails. We would definitely dive with them again!
---