Early Manta Ray Night Snorkel
---
---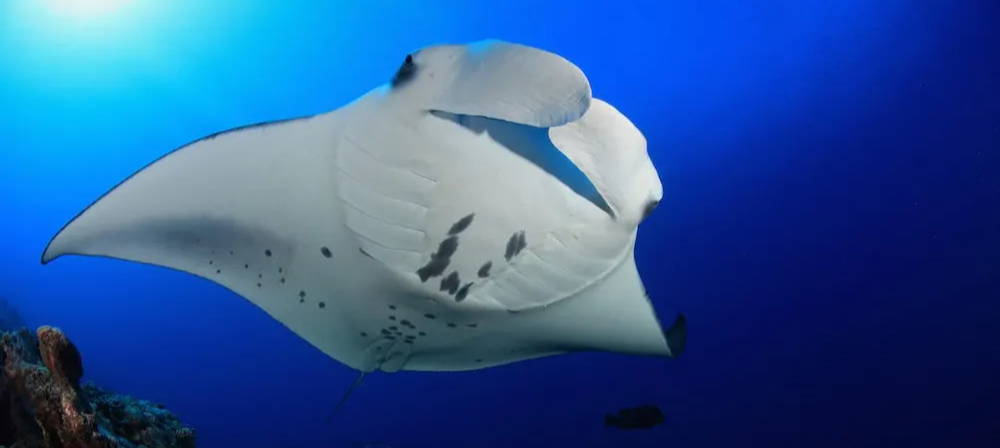 ---
Early Manta Ray Night Snorkel
Duration 2 Hours
Adults: $130
Children: $115
Ride Alongs: $65
---
---
DISCOVER THE MAJESTIC MANTA RAYS OF THE KONA COAST
After you board the Hokulani, Sea Paradise's spacious 45-foot trimaran, you will travel to the World Famous Manta Ray Village off the Kona Coast. Going on a manta ray night snorkel in Hawaii is an amazing and unforgettable experience. The Travel Channel says, "It's one of the top ten things to do in your lifetime."
After you board Hokulani, we coast to the world famous, Manta Ray Village. Manta rays are gentle giants of the sea, with many residing along the Kona Coast.
Harmless to humans, they are drawn to the spotlights that light up the night to eat plankton. These mesmerizing creatures sometimes gracefully glide within inches of amazed snorkelers.
Swimming with manta rays is often the highlight of visitors' trips to Hawaii. Sea Paradise is an original manta ray tour expert in Hawaii, helping its guests get up close and personal with these majestic creatures since 1985.
Once you reach Manta Ray Village, our friendly crew will provide you with an informative briefing about manta rays.
For our snorkeling guests, after dark our crew will guide you onto our state-of-the-art "manta floatation device." You'll watch in amazement as these majestic manta rays glide and loop, feeding on microscopic plankton attracted to the light sources attached to the float. Snorkel time is approximately 45 minutes.
Enjoy light snacks and non-alcoholic beverages after your snorkel tour.
Don't want to snorkel? That's okay too. For our ride-along guests, you can watch the majestic manta rays from the comfort of our 45-foot trimaran
PICKUP & DROP OFF
Please E-SIGN your waivers (link found in your confirmation e-mail) and go directly to Keauhou Bay. Check in and departure time varies; look for your departure time on your confirmation email. Keauhou Bay is located at: 78-7130 Kaleiopapa St, Kailua-Kona, HI 96740. PARKING ISLIMITED AT THE PIER. Free parking is available in areas along Kaleiopapa St. Please allow 3-5 minutes to walk from your vehicle to the boat.
Dress comfortably for your Hawaii snorkeling tour. Bring swimwear, towel, a cover-up, and a light jacket or sweater for after you're out of the water. You may also bring an underwater camera – just make sure the flash is turned off. Note that we have limited space to stow gear and keep it dry. Sea Paradise operates "shoe-less boats," so wear sandals or slippers that are easy to remove. Gratuity is not included in the price of the tour, but tips are greatly appreciated.
Length of Tour:
Two hours from departure time.
Location:
Keauhou Bay (Departure & Return) 78-7130 Kaleiopapa St, Kailua-Kona, HI 96740
Trip Time:
Seasonal
*Cancellations require 24 hour advance notice on bookings and 72 hour advance notice on private charters. No refunds will be issued if you do not contact us in the required time prior to your scheduled check-in time.
**We have amended our cancellation policy to encourage anyone experiencing COVID-19 symptoms to either cancel or postpone their trip and provide a physicians note. We may also be required to report cases to the Health Department. We wish everyone health and safety during this time. Please reach out to us with any further questions or concerns.
***Guests are required to verify that they are booking their tour on the Island of Hawai'i and will be on island prior to their tour day. Guests are also responsible for arriving at check in time giving ample travel time including possible road traffic delays. Refunds will not be issued for cancellations within the 24hrs due to arrival delays unless we are able to fill the reservation.
---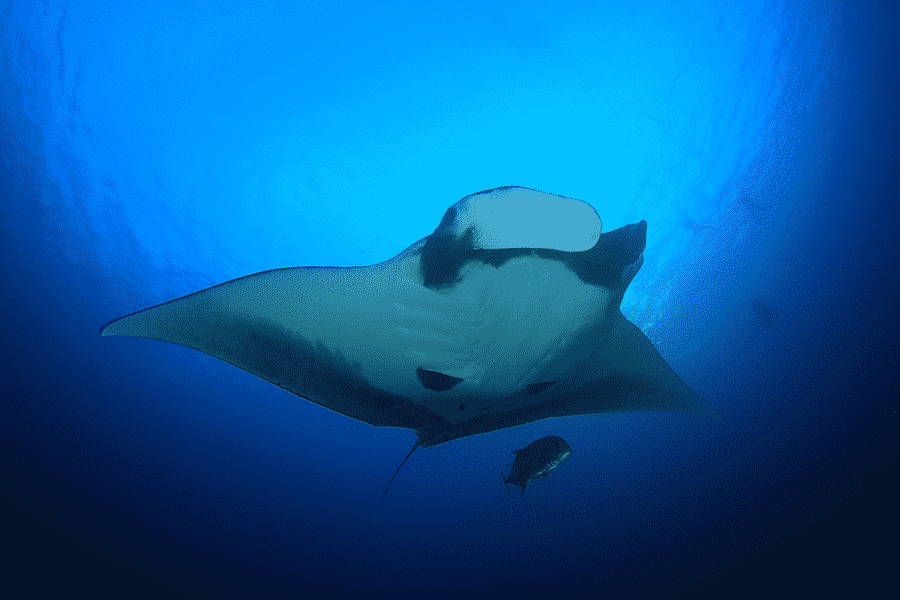 ---
---
We spent 3 weeks in Kona and this was by far our best adventure. The manta rays are majestic and beautiful. They put on quite the show and we loved it. It was very windy the night we went and the staff helped us navigate the rough waters. And two Dramamine did the trick for motion sickness. Awesome adventure overall!
---
Crew did a great job of getting everyone checked in and providing information on the boat ride and manta ray experience. Amazing to see the rays so close (one almost brushed against me)!!! It is a bit cold in the water but you forget all about it when seeing the rays swim/roll by.
---