Big Island Helicopter Tours
Live Availability Calendars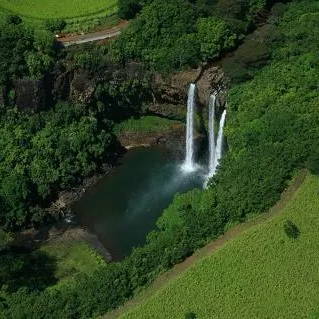 The Big Island is home to some of the most stunning waterfalls in all of Hawaii. Upon departing from Kona International Airport, we whisk you away to explore the seven windward valleys of Kohala waterfalls.
Prices
$1,287   1 Person Buy Out Price
$643.51   2 People Buy Out Price
$429   3 People Per Person Rate
$429   4 People Per Person Rate
Duration: 75 minutes
Occupancy: Like all our tours , the Magical Waterfall Tour is a private tour for 3-4 passengers. We do not sell seats individually. Conducted in the R66.
Age requirements: Minimum age is 7 years old for doors-on tour and 12 years old for doors-off tour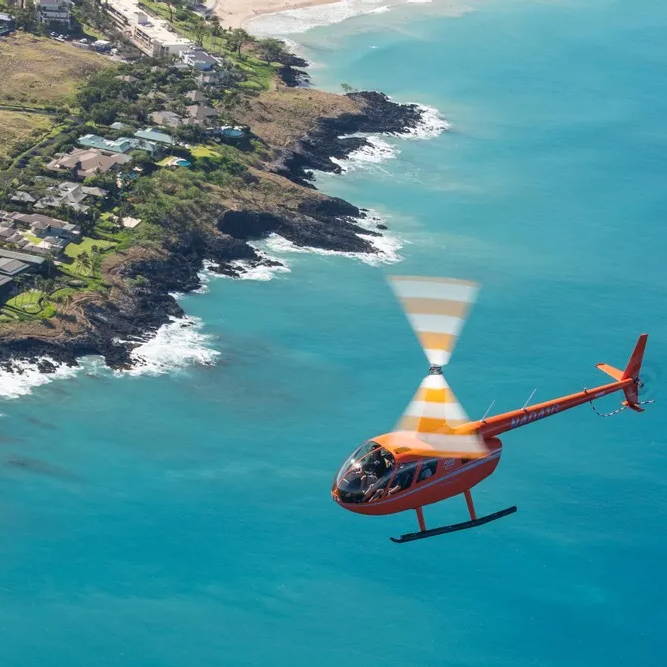 KONA COAST HELICOPTER TOUR
Jump on one of our Kona Coast Experience Tours and get a birds eye view of one of the most stunning landscapes in the Hawaiian Islands.
1 Person Buy Out Price $687
2-3 persons Per Person Rate $229
Duration: 20-30 minutes
All tours are private and require the minimum of 2 passengers and allow the maximum of 3 passengers (of the same family group only)
Age Requirements: Minimum age is 7 years old (Door ON only). Minimum age is 12 year old for the Door OFF option.
For those of you who want it all, the full island VIP adventure tour is for you! It's all of our helicopter tours of the Big Island rolled into one, plus an active volcano!
Duration: 90-120 hours
$1,917   1 Person Buy Out Price
$958.50   2 People Buy Out Price | Price Per Person
$639   Groups of 3 Per Person Rate
$639   Group of 4 Per Person Rate

Occupancy: The Private Big Island Experience is only conducted in the R66 aircraft. Requires minimum of 1 passenger and the maximum of 4 passengers.
Age Requirements: The minimum age is 7 years old. You must be 12 years or older to sit next to an open door.
DOORS-OFF: Upgrade your flight to Doors-Off for $250