Adventure Whale Watch-Makena
---
---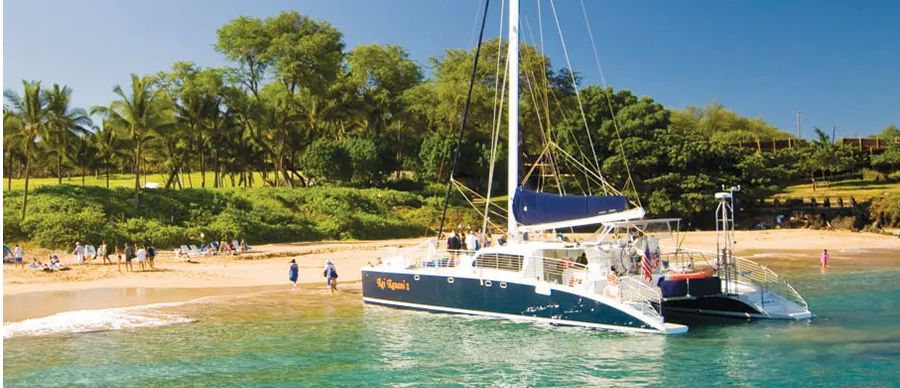 ---
Adventure Whale Watch-Makena
2 Hours Departs from Makena
Adult Ages 13+ $139.79
Child Ages 2-12 $107.53
Infant Free
Transportation is Available
---
---
Departing from Makena in South Maui, perfect for Wailea and Kihei visitors!
Whale Season is a very exciting time in Hawaii, here on Maui and aboard Kai Kanani. Whale songs can fill the water and be heard on even the most casual snorkel excursion. And it's almost impossible to sit on the beach and not see some type of whale action – spouts of the whales as they come up for air, breaches as they jump out of the water, and tail slaps as they smack the surface.
Join us for a Maui whale watching cruise and sail with our attentive crew and naturalists as we welcome Pacific humpback whales to their winter home. We guarantee you see whales, or the next time is on us.* Experience these incredible creatures like never before as they play, bask, and give birth to a new generation in our peaceful ocean backyard.
Scientists tell us that whales have been swimming our oceans for the past 65 million years. No surprise then that the songs of megaptera novaeangliae, (the Pacific humpback whale) sound as old as time itself. Our Maui whale watching trip is an unforgettable adventure, so don't miss your chance to welcome these majestic creatures to the Hawaiian Islands!
Transportation
We also offer Mercedes shuttle service from select Wailea Resorts to and from our launching point at Maluaka Beach. Space is limited
Food Menu
All Courses are plated and served to our guests.
Hummus & Crudités: carrots, celery, cucumber
Chocolate chip cookies
Maui-style potato chips
Bar: Cocktails, premium liquor, Maui Brewing on tap
Location
Beach load at Maluaka Beach in Makena
Cancellation Policy
You will receive a full refund depending on the following timeframes per booking party:
1- 5 pax - 48 hrs
6-9 pax - 7 days
10 + pax - 14 days
Customers will also receive a full refund in case of operator cancellation due to weather or other unforeseen circumstances. Contact us by phone to cancel or inquire about a cancellation. No-shows will be charged the full price.
---
---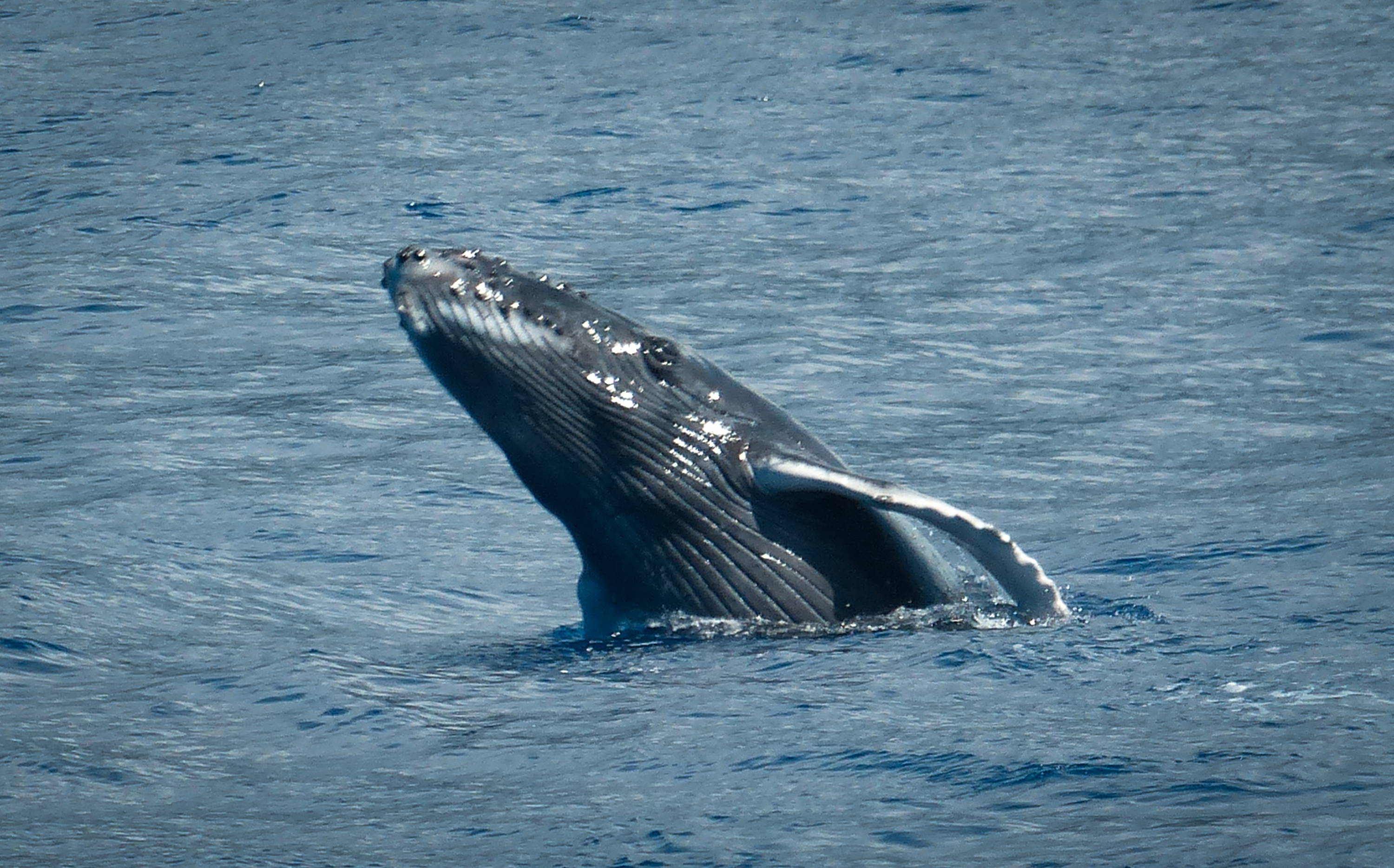 ---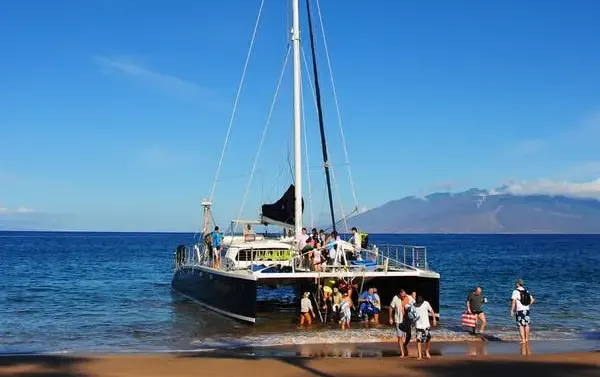 ---
---
Great whale watching trip in Feb. First night was cancelled due to swell but then they were able to squeeze us in second night. Incredible whales everywhere and crew even dropped a mic in the water to listen to them sing.
Food and drinks were fantastic - best food I've had on a little cruise like this - typically the food is lousy but this was actually good food.
A few notes: the drop off is about 10 minutes south of 4S, all by itself can can be a challenge to get Uber. Reserve early and use their transportation. It is a water entry but not just a ankle/knee wet - you will get wet up to at least your waist. Wear a swim suit for sure! Bring a towel and small jacket and camera for sure.
---
My wife and I did a sunset sail and whale watching trip on the Kai Kanani.
Several highlights
1) if you're staying in the Wailea area, only the Kai Kanani leaves so close by. Other boats are a thirty minute drive away. The Kai Kanani is 7 minutes
2) the crew of four - Adam, Sarah, Kiki and Eric were outstanding. Kind, courteous and informative - you couldn't ask for more
3) epic whale watching. It was Humpback season and the captain does conservation work and so she knew these animals well.
4) solo snorkel in Molokini. Luck prevailed and no one was there at sunset. Go figure.
In summary, I'd highly recommend the Kai Kanani.
---